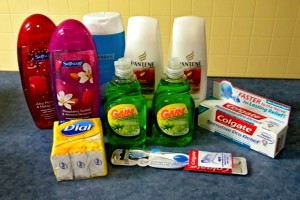 I went to CVS today and did a couple of the deals so here is a breakdown of my CVS shopping trip.
I spent $5.29 with tax and saved over $37 on the following items after sale, coupons, and ECB's! I received back $11 in ECB's to use on my next trip.
2 Dial Body Wash- 2/$7
1 Dial Bar pk- $1.88
2 Pantene Ice Shampoo/Conditioner- $6.97
2 Gain Dish Detergent- $2.00 ($1 each)
1 Colgate Pro Relief Toothbrush- $5.49
1 Colgate Pro Relief Toothpaste- $6.29
1 CVS Tranquil Body Wash- $2.37
Subtotal- $32.00
I first used my $5 off $30 purchase- $27.00
I had a CVS free bodywash coupon which took $3.00 off! I just thought it would take off $2.37 but checking my receipt it took off $3.
Then I had a BOGO Pantene coupon which took off $3.48
I had $2.15 in MFR coupons and I finally used $15 in ECB's
Final Total- $5.29 with tax or ($3.37 before tax)!!!! I received $11 back in ECB's!
Total Savings of $37.07 after sales and my coupon savings which is close to 90% in savings!. I love CVS!
What did you buy this week at CVS?
Anything to Add? Leave a Comment!