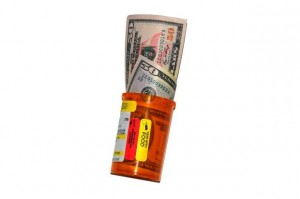 Today's thrifty living tip is to always buy generic prescriptions and over-the-counter medications. It will save you a lot of money depending on your insurance copays. For me it is a $40 difference for one prescription! That is a savings of $480 per year if I have to take it monthly. The generic medication is made with the same formula as the name brand. It's extremely rare for the generic to not be made as well. The only reason you are paying so much for the brand is the name. Usually a brand means quality but not in the world of medications. The only time I buy a brand OTC medication is if I am getting it cheaper than the generic or for free after sales and coupons.
Do you buy generic prescriptions and medications?
Anything to Add? Leave a Comment!