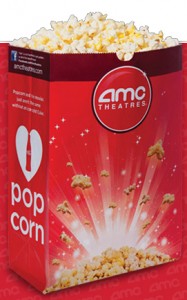 AMC Movie Theaters wants to give a FREE Small Popcorn in order to celebrate the end of tax season! Relax at the movies this weekend with the family. The offer is only good from April 13th-15th. Enjoy the AMC Free popcorn offer.
Click Here for Free Small AMC Popcorn Coupon
Anything to Add? Leave a Comment!