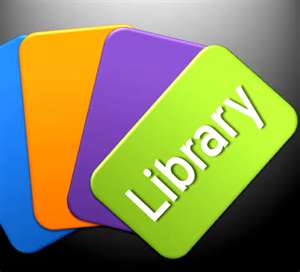 Your local public library is your best way of saving a lot of money. A library card is free (just don't lose it). Since I am living in a rural town, then it really saves me a lot of money in gas since I can do more than just check out books. They have lots of services and many times have clubs that meet. My library also offers classes on different things and not to mention the great kid related activities. Summer reading programs are very popular and many offer rewards for your kids to read. Check with your local branch to see what they offer. With your library card you can check out savings!
FAX/PRINT: I can pay a small fee to have items faxed, sent to me, or print/copy. It's much cheaper than many places including grocery stores and the post office.
FREE Computers: If I need it, then I can get on the computers for free. Mine has a time of 1 hour per patron as they only have 3 computers. Many times the bigger libraries offer more so no time limit.
FREE DVD RENTALS: I can rent DVD movies and many are new releases! I find a great selection of movies, how to videos, seasons of tv shows, and kid's movies/cartoons! My library gives me 1 week and the other one 2-3 weeks rental.
FREE Magazines/Newspapers: I can read many of the current magazines for free and my newspaper. They also give me the coupon inserts since they don't want them. I have also been given older back copies for free as they would just trash them. Handyman magazine is great as diy tips last for years.
Story Time/Kid's Activities: On weekends and in the summer, they have story time and crafts for the kids. My son loves participating in the summer reading program. Each child receives a free small cheese pizza to a pizza shop for participating. They also get entered into a drawing. He won the grand prize this year which was a $15 gift card to Wal-Mart! If you don't go to your library then it's time you check it out.
Naturally you can check out books. Of course libraries can also offer free classes on computers and other things. You just never know what you will discover at the library!
Anything to Add? Leave a Comment!