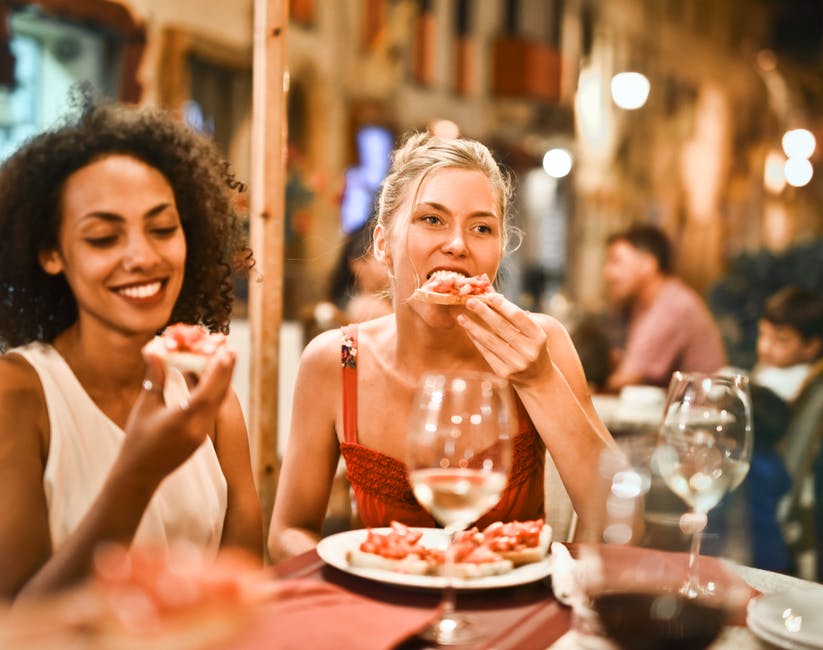 Friends that hang together, stay together.
Girl's night out is an essential part of any woman's coming of age. Your sistren revitalize you and remind you of how great you are. They make it so you can leap back into the grind of life with an invigorated mind and spirit.
Keep reading to discover 5 must-do girls night out ideas.
Tea Party (But with Booze)
Okay, so you can leave out the booze. When you wanna hang with your sister from another mister, why not try a good ole fashion tea time. Dress up like someone else and get out the good china.
Make it an Alice in Wonderland girl's night theme or Pride and Prejudice. Do this at home and have each friend bring some baked goodies to share. To avoid the cleanup after, try a local restaurant venue instead.
A monthly gathering will nurture your relationship for years to come.
Pretend You're on a Jewel Heist
Or an astronaut on Mars or an escaped prisoner. When you sign up for an escape room, all these themes are possible. Escape games started in Japan in 2007 and caught on like wildfire around the world. 
You and your friends get an hour to figure out how to escape the room using hidden clues. Working together, you move through a series of rooms or break out of one large room. It's sure to frustrate and tickle you in equal measure.
Make sure you bring the smart one.
Spa Party
A Spa party is the grown-up version of the infamous slumber party. Go out with your friends to a spa and get massages, facials, and mani/pedis. If you are a fan of keeping your money, stay home and do each other's nails while you listen to music from a decade ago.
Try doing DIY makeovers while watching YouTube. When you're exhausted from prettying yourselves, pass out on the couch and floor under a blanket fort.
Paint and Sip
Paint and Sip nights are popping up in cities all over the country. Ladies are going out in droves to paint classes where they are served wine. These nights are sure to be full of laughs as you exercise your creative side.
Most classes are family friendly but some are adults-only events. At the adults-only versions, male-strippers hand out wine and drinks in the buff.
Binge Party
There's nothing wrong with a good old fashion movie marathon to keep things simple. Pop some corn and cuddle up with your bestie while you catch up on the last 5 seasons of your favorite show.
Easily combine binge night with a night of baking cakes and DIY beauty.
The Best Girls Night Out Ideas
Endorphins released during laughter, storytelling, and singing, play a role in strengthening your friend-bond. What does this mean? It means friendship is good for your health.
So if your searching for girls night out ideas, remember that as long as you're having a good time, you're doing it right.
Click the link for some natural soap recipes to try with your homies this weekend.