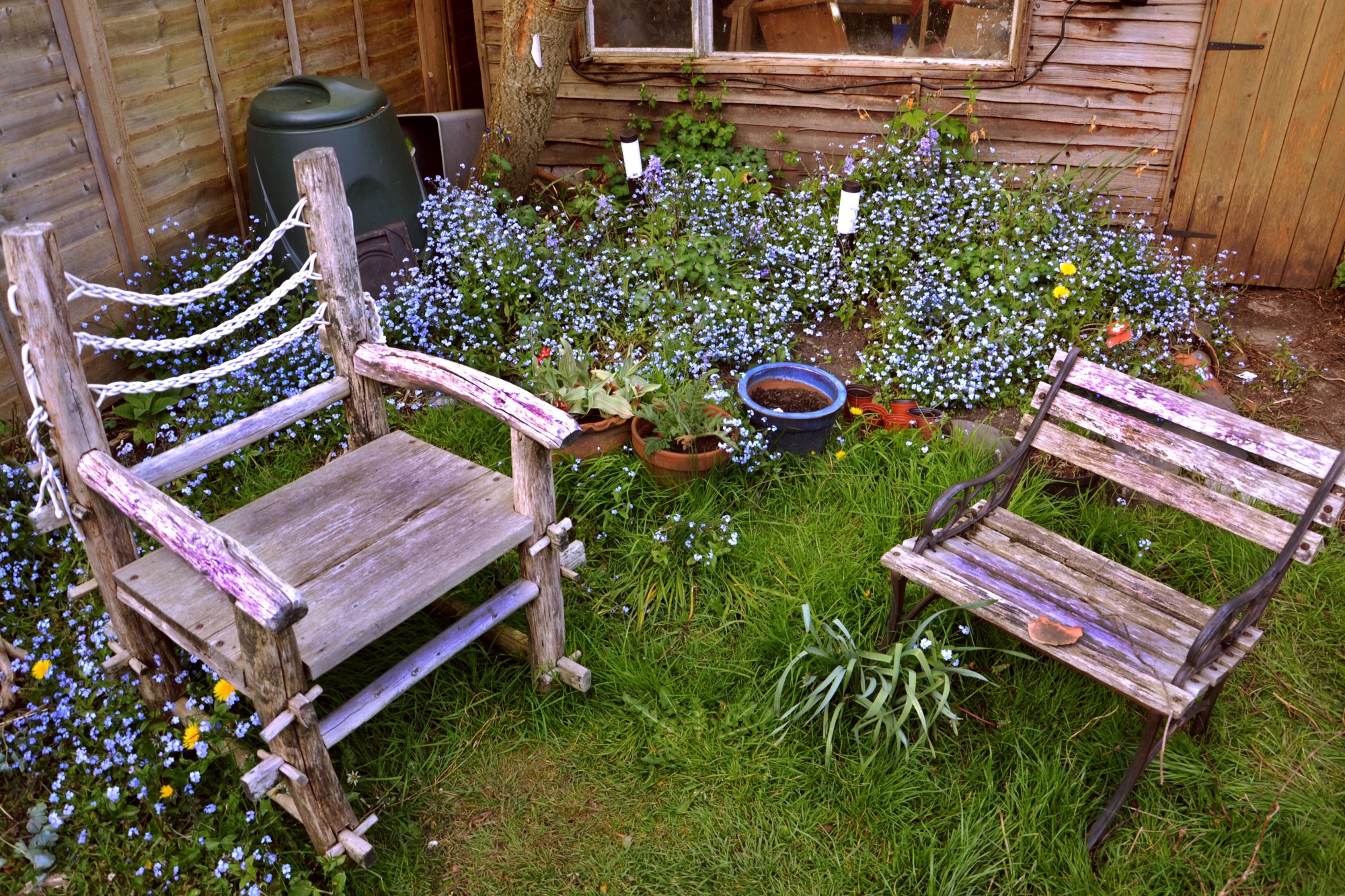 Over the last few years, there's been a major increase in the number of people who choose to do things like home repairs and decorating themselves.
In fact, experts even estimate that the whole DIY (do-it-yourself) market is going to reach a $13.9 billion valuation by the year 2021.
If you're brand new to the DIY world, it's best to start with something simple, like backyard updates. There are lots of ways you can upgrade your backyard on your own without spending a fortune.
Read on to learn some great DIY backyard ideas on a budget. There are lots of ways you can revamp your backyard without spending a fortune.
Why DIY?
There are lots of reasons to take the DIY approach, whether you're updating your backyard or another area of your home. Some of the greatest perks include:
Save Money
One of the most well-known benefits of handling projects yourself is that you can save money.
If you're working with a strict budget, DIY-ing your backyard upgrades can leave more money in your bank account while still helping you get the outdoor oasis you've always wanted.
Develop Your Skills
When you do things yourself, you get to develop new skills.
Whether you're building furniture, planting flowers, or adding a fresh coat of paint, there's a great sense of accomplishment that comes with doing something yourself. This is especially true if it's something you've never done before.
Stay Active
We all could stand to be a bit more active during the day, right?
DIY projects are a fun way to burn a few extra calories while also improving your property. It might not be fun when you're doing the work, but you'll probably feel much better when it's finished.
Strike up a Conversation
Finally, handling projects yourself also gives you a great conversation starter.
When someone compliments the upgrades in your backyard, you can let them know (humbly, of course) that you did them yourself. This is a great way to keep the conversation going when you're talking to people you don't know well.
5 DIY Backyard Ideas on a Budget
Do you have DIY fever yet? If so, start by trying out one of these fun DIY backyard updates:
1. Lay Your Own Path
A great way to revamp your backyard is to lay down a path to lead people from the house or gate to the party spot. Bricks and flat stones are highly affordable and easy to lay down yourself once you've cleared a path. This is a great weekend project that should only take a few hours to complete.
2. Repurpose an Old Tire
If you have old tires laying around, don't despair. Use them for your next DIY project instead!
Consider spray painting old tires and using them as hanging planters. You could also stack them and cover them with outdoor pillowcases to create outdoor benches or ottomans.
3. Try Vertical Gardening
If you love the idea of a garden but don't have a lot of space, consider a vertical garden instead. Vertical gardens take up very little space and they cost very little money.
A good starting point is to simply use a wooden ladder with some terra cotta pots to start your vertical garden. You could also repurpose old paint cans and use them as hanging planters.
4. Add Some Mood Lighting
Outdoor lights make your backyard much more fun and inviting. They don't cost a lot of money, either.
White twinkle lights cost just a few dollars per strand. String them up across your patio or in your trees to transform your backyard into a romantic, relaxing place to hang out.
5. Throw in a Splash of Color
Pops of color are a great way to update your backyard on a budget.
Try making your own outdoor pillowcases with fabric from the scrap bin at your local craft store. You can also repaint your old patio furniture with some bright new paint to instantly revamp the backyard.
Get Your Backyard Barbecue-Ready
In addition to these DIY projects, there are lots of other steps you can take to make sure your backyard is barbecue-ready. The following are some things you might want to do before you invite people over for a big summer bash:
Mow the Lawn
First, make sure your lawn is freshly mowed. Nobody wants to traipse around in ankle-high grass during an outdoor event.
Wash the Deck or Patio
Use the house to spray down the deck or patio, too. Give it a good sweep, too, to get rid of dirt or debris.
Get Rid of Pests
Nothing ruins a backyard bash faster than pests like mosquitos or flies. Consider setting up some mosquito lights or lighting some citronella candles to keep bugs at bay.
You may also want to invest in a termite treatment for your deck. You don't want it to collapse when people are standing on it during your party, right?
Many people don't realize they have termite damage until it's too late. Be proactive and get ahead of that before it becomes a serious problem!
Make Sure the Grill Is Good to Go
Finally, make sure that your grill is clean and ready for cooking. Give it a good scrub and make sure that it's operating properly. Don't forget to make sure you have a full propane tank or plenty of charcoal, too. 
It's Time for Some Summer Fun!
As you can see, you don't have to spend a lot of money to improve the appearance and functionality of your backyard.
Now that you have some fun DIY backyard ideas on a budget, it's time to get to work! Which project are you going to try first? 
Once your backyard has been updated and is guest-ready, you might find yourself looking for some activities everyone can participate in during your upcoming summer soiree.
Check out this article to learn about some fun outdoor summer activities that everyone will enjoy.
You've put all this work into improving your backyard — don't let it go to waste!