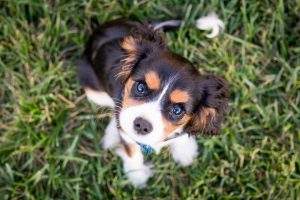 Did you know that having a puppy can lower blood pressure? Puppies are truly a man's best friend.
However, taking care of a puppy is a huge responsibility, especially if you're on a budget. Do you find yourself worrying about how you are going to make ends meet? Not to worry! We are going to show you how to care for your beloved pup.
Keep reading to learn more!
Taking Care of a Puppy: Groom Them Yourselves
Taking your pup to a groomer can be expensive. Especially if you have a type of dog that needs grooming once a month to keep the hair from matting or tangling. Instead, learn how to groom your dog yourself.
Check your pet's paws, and the next time you're at the vet ask them to show you how to trim their nails. Brush your dog's fur often to keep it smooth and untangled. Check on his or her ears and clean if needed.
Preventing Accidents and Injuries
Some dogs like to run out into the street or tear down the road if they get loose. This could result in an accident occurring. Try and keep your dog inside and supervise them if they need to go outside.
Use a leash and keep an eye on them. This will help prevent any injuries and keep your four-legged loved one out of trouble.
Shopping Around for Supplies
When you go and buy dog food, the price tag can be a bit alarming. Instead of purchasing right away, write down the price and go check out a few other stores that sell dog food.
This will help you make sure you're getting the lowest price possible.
Get Quality Dog Food
Getting poor quality dog food will only harm your dog in the long run. Invest in good food and keep your pup on a healthy diet. This will keep your dog in good health and save you some money on vet bills in the future.
Sometimes stores discount their dog food every once in a while. This occurs when a store discontinues a brand. Keep an eye out for this. It could be huge savings for you.
Did you know that some food pantries carry dog food? Inquire at your local one. Some local shelters even have dog food to give out to people in need.
You could also make your own dog food! Your pet will be healthier and you will save money.
Playing with Your Pet
Did you know that an active life leads to a healthier one? Playing with your pet, going out for regular walks, and buying dog toys will help your pup stay healthy and happy.
This will also help you too! Sticking to a walking routine will have many health benefits for you both. Get outside and enjoy the fresh air. Check out new hiking spots or beaches with your puppy.
Dog Sitting Services
If you are looking at going away but need to bring your dog to the kennel, it could get costly. Find out if a friend or family member might be willing to watch your dog for the weekend. Write down when and how much your dog eats.
You could offer to do something else for them in return for dog sitting. If you have a special skill, you could offer to clean their house or fix their car in exchange.
This will help you save on costly boarding services. Also, the person who watches your dog will feel appreciated.
Medications for Pets
Don't forget to get your pet vaccinated. This will help prevent any more significant health problems down the road. This allows the vet to watch your pet's health and catch any conditions.
Try and compare pharmacy prices with what your local vet is charging.
If you can't afford a pet visit at the moment, have your pet vaccinated instead. Many places offer low-cost vaccinations.
Some shelters also have special days where they provide discounted vaccinations. Pick up your phone and call a shelter to find out more information. They may have some leads.
Saving for Emergencies
Like anything in life, emergencies pop up when least expected. Parents tell their young adults when they first get settled into a new home to try and save for an emergency fund.
This is for anything unexpected like their car breaking down or dryer dying. It's the same with pets.
Try and save a little fund for emergencies. Set it aside and forget about it. There are other options as well if saving isn't an option at the moment.
Some vets allow you to pay with a payment plan. Talk to your local vet and find out the options available.
Buying Pet Supplies
Your furry companion will need a bed down the road. You're going to want to find the perfect bed that is cost-efficient and durable. Check out these dog beds to learn about the different types available.
Local thrift stores have pets sections. You can find collars, leashes, food and water dishes, as well as harnesses.
You can save money but also make sure your pet has everything he or she needs to keep them comfortable and healthy.
Reduced Vet-Care
There are services available for folks who are low-income. Some veterinarians offer reduced services, or they may even be free services available.
Find out what shelters or vet office offers for those in need. Your shelter will be able to help you out with finding a budget-effective vet. As mentioned before, some places might allow you to pay with a payment plan.
Want to Learn More?
We hope you found this article helpful in taking care of a puppy on a budget! Four-legged fur babies mean so much to people and you want to make sure you are giving them the best life possible.
Want to learn more about money and savvy spending tricks? Check out this article we wrote about money saving tips for pet owners.