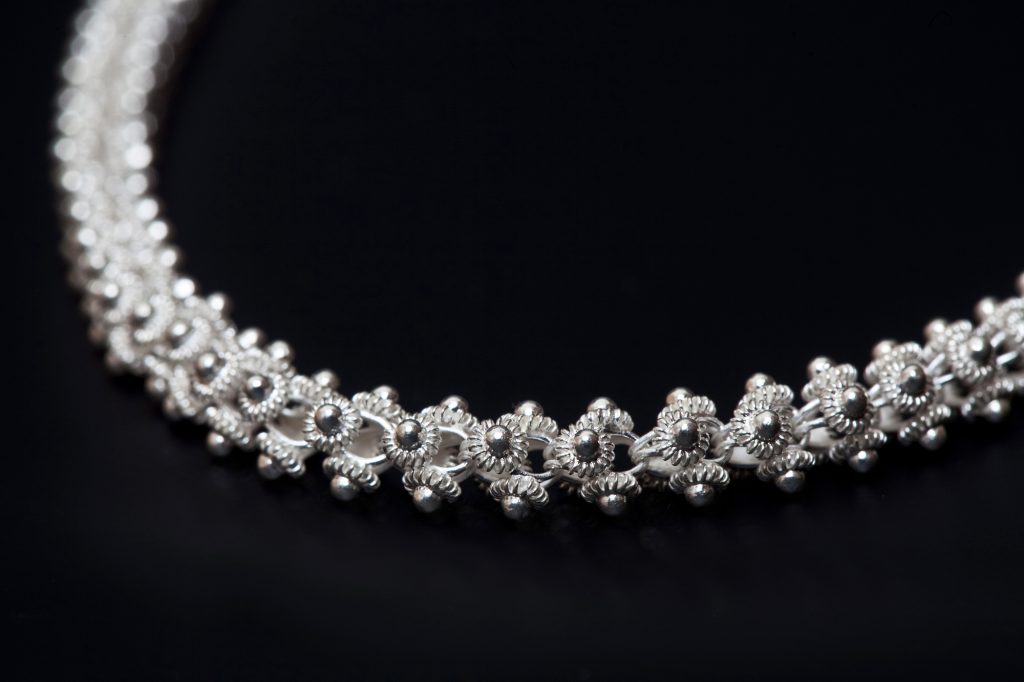 Do you have a silver chain that you adore? Is this a unique, high-quality piece that you want to cherish? If this is how you feel, then you should learn how to store your silver necklace.
Doing so can help keep your silver chains safe, intact, and beautiful so you can wear them with pride for years. Read on to learn several different methods for storing your silver chain, so you can choose what's best for you.
The Right Way to Store Your Silver Chain
When it comes to Silver Chains storage, there are a few things you should keep in mind in order to keep your Silver Chain jewelry in good condition.
If you're not going to be wearing your silver chain for a while, it's best to store it in a jewelry box or a pouch, this will protect it from tarnishing. You can also add a small piece of felt to the bag to help further protect the chain
Wrapping your Silver Chain in a soft cloth can also protect it from scratches.
Silver Chain, the Best Way to Clean It
If your real silver chain is looking a bit dull, you can clean it with a simple at-home solution.
Make a mixture of one part dish soap to ten parts warm water. Soak your necklace in the solution for a few minutes. You should avoid using harsh chemicals or abrasives
You can use a soft toothbrush or a soft cloth to scrub away any dirt or grime. Rinse well with warm water, then let your necklace air dry.
How to Store Your Silver Chain to Prevent Tangles
Keeping your silver chain untangled can seem like a never-ending battle. But with a little bit of care and the right storage solution, you can keep your chain looking new for a longer period of time.
The first step is to choose a storage solution that will keep your silver chain from rubbing against other jewelry and becoming tangled. A simple jewelry box with dividers or compartments is a great option.
If you travel frequently with your silver chain, consider investing in a jewelry case specifically for storing and protecting your chain. You can also invest in other types of silver jewelry. For instance, check out this vampire ring.
When you're ready to wear your silver chain again, take it out of the storage solution and gently unknot any tangles before putting it on. With a little bit of care, you can keep your silver chain looking beautiful for years to come.
Storing Your Silver Chain: What You Need to Know
To keep your silver jewelry in good condition and prevent it from tarnishing, it is important to store it properly. Silver should be stored in a cool, dry place away from humidity.
It is also a good idea to store silver chain, or jewelry in an airtight container to keep it from coming into contact with the air. If you follow these simple guidelines, your silver jewelry will stay looking beautiful for years to come.
Check out our other posts for more fashionable lifestyle tips and advice.
Anything to Add? Leave a Comment!