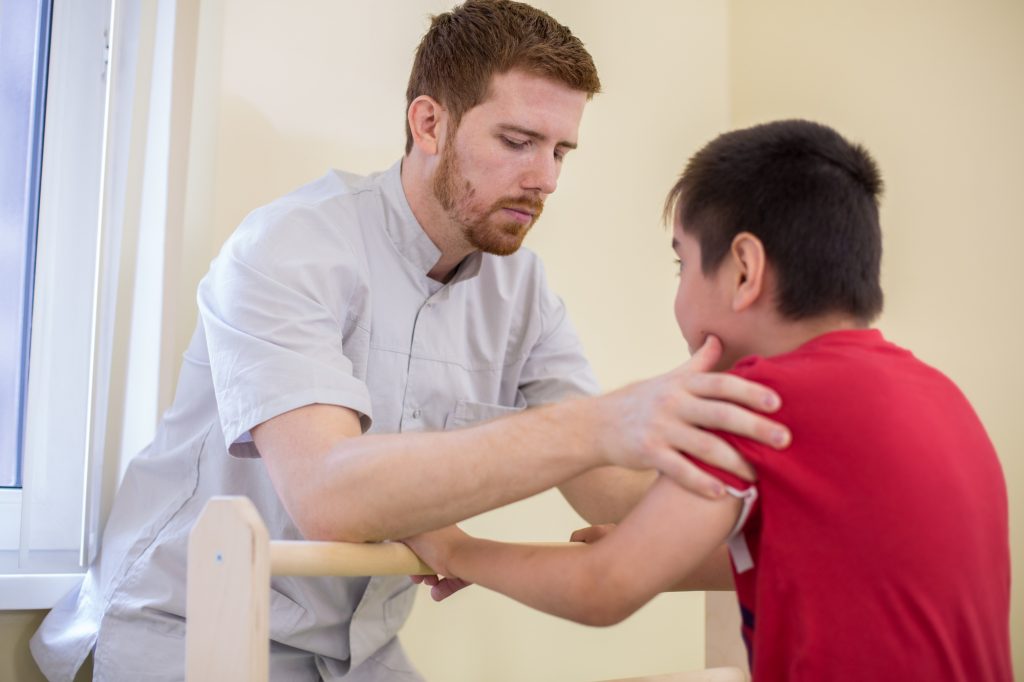 Nearly 764,000 people in the United States display symptoms of cerebral palsy and around 10,000 babies are born with it annually. If left untreated, cerebral palsy can seriously affect a child's quality of life. 
Physical therapy is usually the first step in treating cerebral palsy. Keep reading to learn about how physical therapy for cerebral palsy can improve your child's mobility. 
What is Cerebral Palsy? 
Cerebral palsy is a disorder that can affect a person's mobility, balance, and posture. It is a result of abnormal brain development or damage to part of the brain which affects muscle function. This motor disability most commonly affected children. 
There are different cerebral palsy classifications. Everyone with cerebral palsy suffers from reduced mobility and coordination. 
Goals of Cerebral Palsy Therapy 
With physical therapy, people with cerebral palsy are able to improve their mobility and reduce their reliance on others. Physical therapists aim to improve coordination, balance, strength, flexibility, and overall health. 
Through the use of physical therapy, you can also reduce your child's chance of future injury. People with cerebral palsy often suffer from joint dislocations and sprains.
Physicals Therapy Exercises 
Physical therapists will tailor treatments to best accommodate their patient's movement issues. However, a vast majority of the exercises are designed to target areas with either high or low muscle tone.  
High muscle tone actually causes physical stiffness and is less flexible. Contrastingly low muscle-toned areas are too flexible and weak. Stretches and strengthening exercises are used to help hone an area's mobility while building up muscle strength. 
In order to assist in coordination and posture, physical therapists will also use simple excises. By working on sitting, kneeling, and standing therapists are able to help facilitate these movements. Thus giving patients confidence to work on these movements outside of therapy. 
Essential Equipment 
In order to best accommodate patients, physical therapists use mobility aids. These include braces, splints, and orthopedic shoes. Each of which is designed to help with walking and joint mobility. 
Evolving Physical Therapy 
Cerebral palsy is most prevalent in children. Because of this, the prescribed physical therapy evolves as your child gets older. Therapists just their exercises to best aid children in each stage of development. 
A pediatric pt will know how to craft sessions that develop as your child matures. For toddlers and infants, the therapy is typically centered around playing. Young children need a more structured therapy session to accommodate their growth spurts.  
Try Out Physical Therapy for Cerebral Palsy
Physical therapists have spent their careers understanding and optimizing movement. Making them the perfect ally for a child suffering from cerebral palsy.
If you are interested in trying physical therapy for cerebral palsy, scout out a therapist with experience. Therapists that specialize in cerebral palsy will be able to make a huge impact on your child. 
Liked this article? Connect with us to read more like it. 
Anything to Add? Leave a Comment!