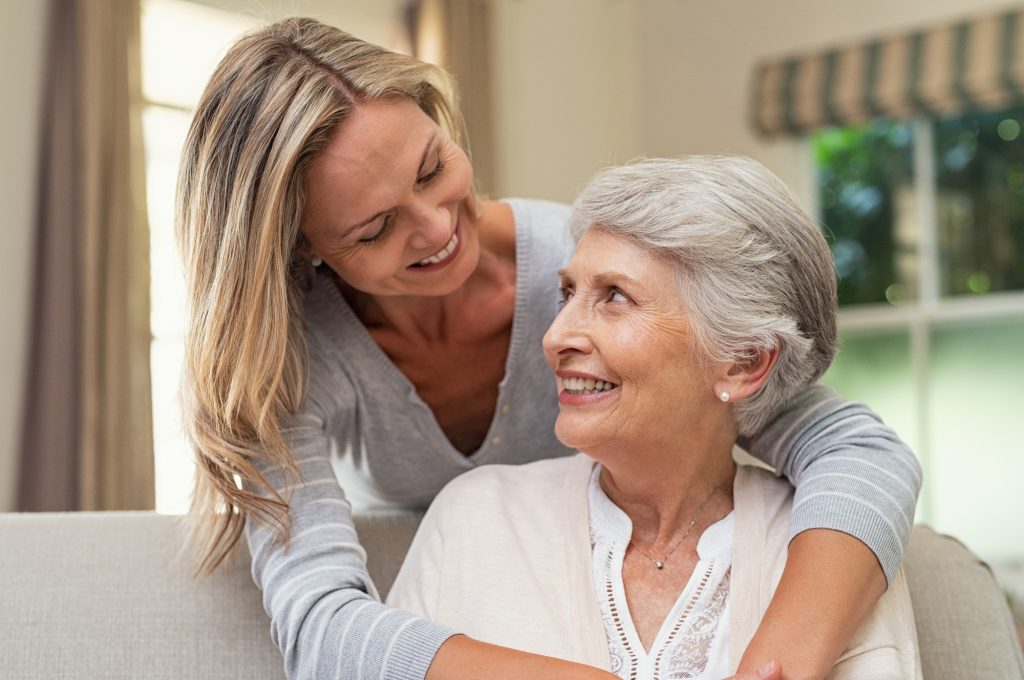 Are your elderly parents still living their best lives? Or are they struggling with getting old. If they're not out on the town every night and would rather be in bed you'll want to be able to look after them properly. 
You might have become a carer without even realizing it. The role of the carer, to begin with, does not feel overwhelming. However, as the care needs of an aging parent increase due to declining health, this role becomes increasingly draining. 
Care for aging parents often begins with small things like shopping, picking up prescriptions, and helping with household chores.
Over time, if you carry out practical care such as bathing,  shaving, and helping them go to the toilet, the stress level increases.
Here's why you should be finding a caregiver and the cons of caregiving by yourself. 
Avoid Emotional Exhaustion 
Children who bear the primary responsibility for caring for an aging parent can experience burnout. Brothers and sisters who are used to being looked after then have to help.
When help is requested, they can go in the opposite direction and can abandon aging parents. This is a sad fact of life. 
Emotions associated with family interactions can lead to a greater need for nursing support. Because most foster carers want to avoid family drama, they keep quiet about those affected. Having other caregivers with whom you can talk and understand can create the necessary trust.
 Friends and family do die. The time between retirement and the golden age turns out to be full of sadness and loss. Isolation can lead to loneliness and depression.
Many aging parents believe they are doing well, but this is not always the case. A high percentage of older adults are unable to stay at home and look after themselves. An accident or illness is sufficient to increase the need for care in the blink of an eye.
Complicated Illness 
There are few, if any, practical and proven resources that provide specific information about what it takes to help an aging parent struggling with a disease.
Prescriptions should be written with an explanation of the consequences of the health diagnosis. 
Frustration is mounting and mistrust of the system is building. Care and treatment are withheld from aging adults. Caregivers of aging adults do not understand the information or are afraid to ask questions about how to care for an aging parent, and the care situation deteriorates rather than improves.
Lack of health information is a significant gap between the retirement age and the dream age of retirement.
Health literacy rates are too low. This means that many adults lack information on how to stay healthy in the later years. Few realize that measures taken by young adults can lead to quality of life for older caregivers and the necessary health effects on retirement health spending.
The best way to look after an aging parent is to invite a carer that you trust into your life who understands your parents' medical needs. 
Mental Illnesses 
Care for aging parents is a vital part of any care situation. Don't be shocked if the health service tells you that, as you get older, your elderly relatives won't be able to take care of themselves as much as they would like. This is especially true if they are diagnosed with dementia or another disease.  
There are no manuals to educate caregivers about all aspects of caring for an aging parent or dealing with unexpected care situations. This is one of the many cons of caregiving by yourself.
Maintaining Your Work/Life Balance 
Don't forget it takes work to maintain health and life. You have your own life to lead. What few people know is that life becomes more difficult when someone has health problems. It becomes unbalanced, uneven and could lead to you getting fired from your job. 
This can be difficult for carers to think about, especially if they know or do not know what to do. Many lack understanding of the support components needed to help their parents. Adults and children who care for their aging parents often feel that their lives carry an air of duty of care.
No one wants to be told what to do, not even the carer. At a time when a loved one's health continues to deteriorate, caregivers often feel hopeless, powerless, and do not know how to do anything. Older parents often don't accept your help. They might be more willing to accept help from a stranger.
Retirement 
What if you are an elderly caregiver? Perhaps you are in your 70s or 80s and your parents have lived a long life and are now in their 90s or 100s. Some people in their 90s are still active and independent.
Queen Elizabeth II is now 95 yet continues her active service, meeting the subjects of the Commonwealth. Her son and heir, The Prince of Wales, is 72. Other people at this age, however, are bedridden. When does your parent need a caregiver? This is different in every family. 
But if you are yourself retired then hiring an external caregiver is just as important as your own health might suffer.  This is because retired caregivers are an increasingly common phenomenon in an aging population.  
It's a Worthy Investment 
Consider how families pay for home caregivers – costs that insurance does not reimburse. You might think it's better to do it yourself. But forking out the money will save you emotional stress. 
The creation of a care plan enables the family to cope with the most challenging parts of caring for an aging parent.
There should be a discussion about the cost of care. This conversation could also be conducted by an expert. Try to work this out as soon as possible and not leave it until the last moment.
Power of Attorney 
There is no debate about the importance of having a power of attorney to care for an aging parent. Especially one is no longer fit to make decisions. 
Delaying action in a care situation can be a disaster. But be sure to consult with other family members before you make this decision. 
Elderly Parents: Hire a Career 
Taking action to find care support is an important step. Don't try to do everything yourself. It can lead to the end of your job and even the breakup of your marriage.
You are better to pay the money for a career than have the drain of emotional stress.
If you are interested in learning more about how to care for your elderly parents be sure to check out the rest of our site. 
Anything to Add? Leave a Comment!