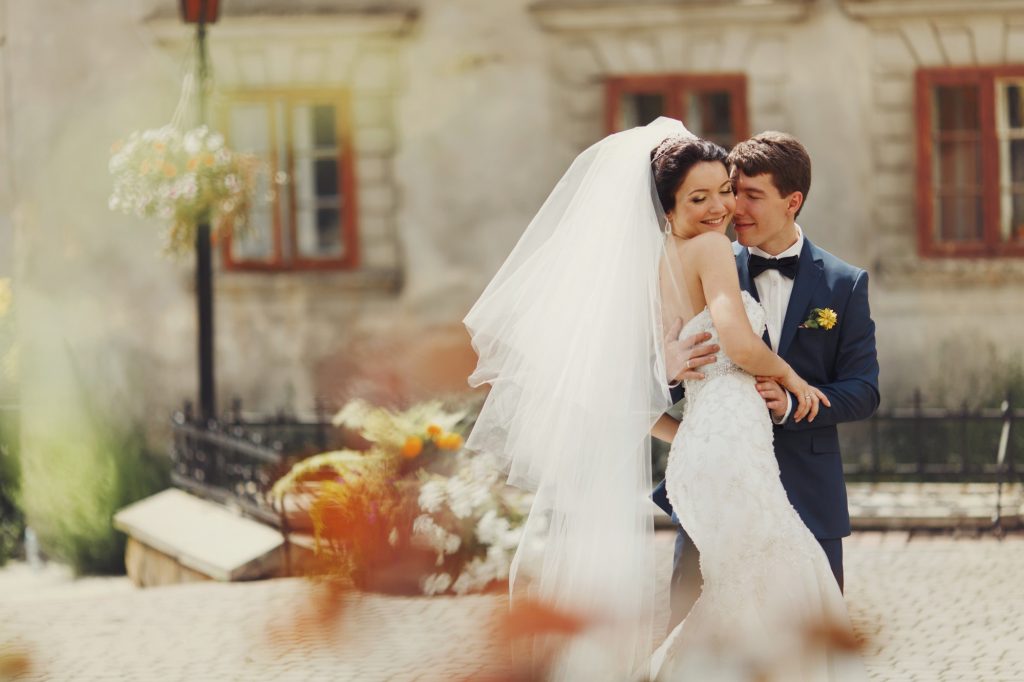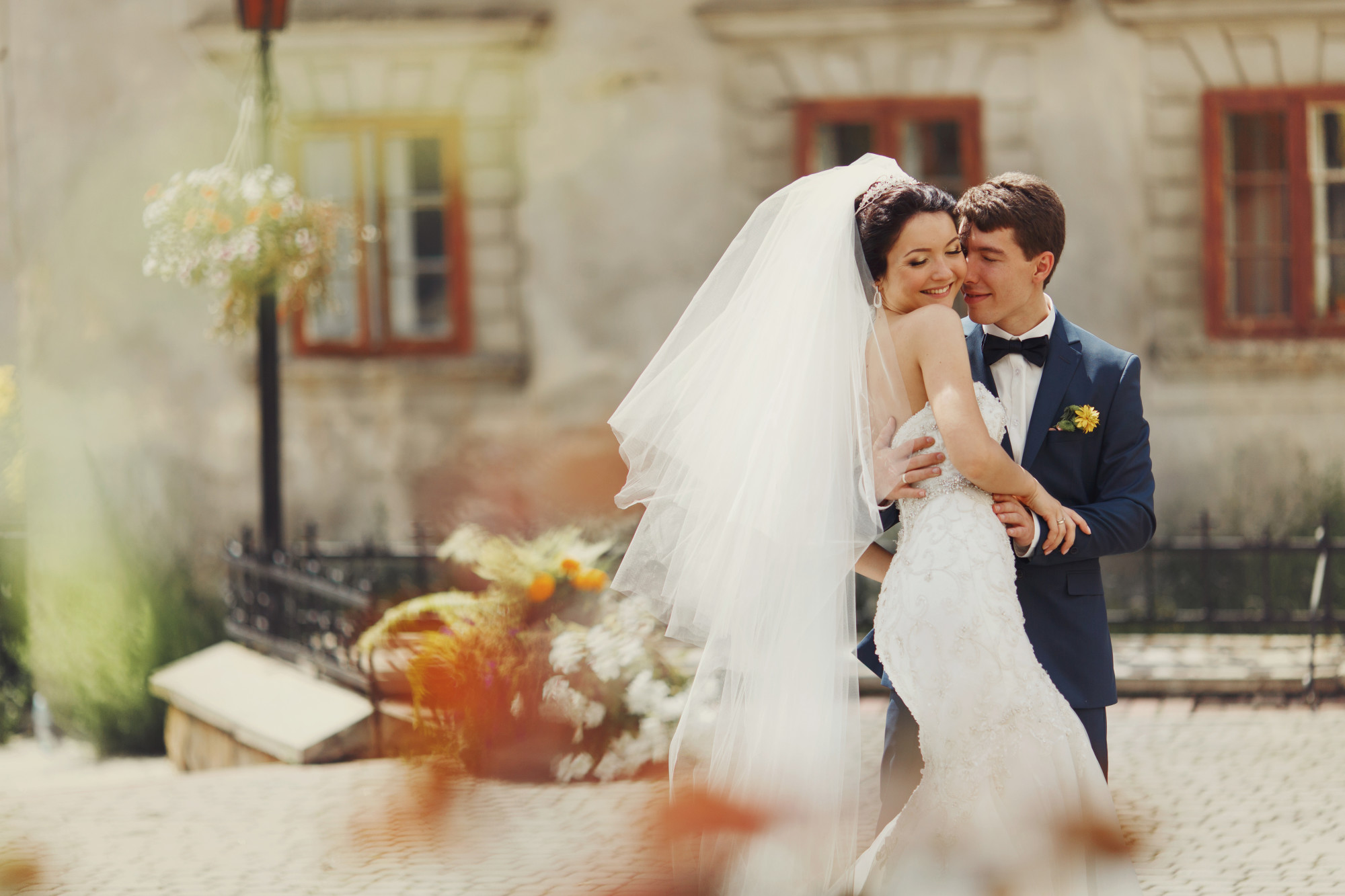 In the past, the wedding ceremony was structured as a formal affair.
Marriage vows, the swapping of wedding rings, the proclamation—at its core, marriage is a deeply religious and special ceremony. 
Today, it doesn't have to be this way. It can be a more relaxed event. You have so many choices and types of weddings. 
So the question is about what kind of ceremony suits you. Here's everything you need to know. 
A Celebratory Meal
It's not a strict requirement, but the wedding can include a meal after the wedding with the guests. This mirrors the ancient banquets that took place in medieval times. 
What should this include? Typically, there would be meat such as duck, goose or chicken served with roast potatoes. But there could also be other options available for vegans and vegetarians. Giving your guests options is important.
Different Types of Weddings 
The type of wedding ceremony that you choose will affect decisions about what rituals you include in your ceremony, how you exchange vows, and who will oversee it.
Religious Vibes 
Mostly, religious ceremonies have their own standards and processes based on their doctrine. If you are a faithful follower of a particular faith or religion, you may want your parish to recognize your marriage.
If the ceremony is held in a church, it may be impossible to customize the room with wedding decorations, floral arrangements, motifs, and elements. If you want this, consider a civil ceremony instead. 
Civil Religious Ceremonies 
Another possibility is that services are held in a non-religious place where religious leaders incorporate the traditions, customs, and teachings of your faith into the legal requirements of your wedding ceremony.
After the wedding in a civil venue, the bridal couple and the wedding party receive communion with the guests or attend a blessing ceremony.
The Church of England does not recognize the marriages of previously divorced couples and The Queen is the Supreme Governor of the Church of England. Therefore, the heir to the throne, The Princes of Wales, married his second wife, Camilla Parker Bowles, in a civil ceremony. Afterward, they attended a blessing in which The Queen was present. 
Non-Religious Civil Marriage 
In a non-religious civil marriage, your marriage is legalized by taking vows and signing a marriage contract. The master of ceremony presides over the ceremony rather than a religious leader. 
Most of the time, this master is an official such as a judge, court clerk, mayor, or religious leader. It can also be held in a town hall, courthouse, or local registry office suitable for civil weddings. The civil wedding ceremony is simple and not extravagant. 
Because of the lockdowns across the world, the tiny country of Gibraltar, a British Overseas Territory, has become a hotspot for getting hitched. 
Jewish Weddings 
The huppah (wedding canopy) is the bridal chamber itself. It includes the newlyweds and the rabbi during the ceremony. In our time, these words symbolize the couple entering the room.
The wedding ring is a simple gold stone. When the groom puts the ring on the finger of the bride, he says that according to the religion of Moses and Israel she is sanctified by his wedding ring.
He and the bride sip wine from the same glass. The glass is covered with a cloth. When the groom steps forward, the glass is shattered. This represents mourning for the destruction of the Temple in ancient Jerusalem.
Jewish weddings are forbidden on holy days such as the Sabbath. Since these days end with sunset, many Jewish couples have Saturday evening weddings.
Men cover their heads in synagogues as a sign of respect for God. Guests are also given a yarmulke.
Islamic Ceremonies 
The bride and groom say their vows in a mosque in the presence of family, friends, imams, and religious leaders. Islamic weddings are not very elaborate. There are no restrictions on the color of clothing, but modest clothing is expected.
Taking off shoes is not only a religious custom, but also a hygienic custom, as the faithful pray without touching the floor. Shoes must be taken off before entering and placed on a rack.
At the end of the ceremony, all present peace be upon Him, Allah, to each other. Ceremony and reception usually take place in a hotel lobby. 
Simple vs Elaborate 
Some civil ceremonies do not have the usual wedding rituals such as reading music, vows, or other forms of personalization. 
This is where couples have chosen to get married on their own without a big audience. Typically, this takes place when the couple is on vacation such as in Barbados or the Maldives. 
One type of simple ceremony is a humanistic ceremony. 
Humanistic ceremonies have at their core the belief that all great members of society should follow a moral code, rather than adhering to beliefs dictated by a higher power such as God or Allah. 
If you are looking for some inspiration, try these Ketubah Designs That You'll Love for Your Wedding.
There Are So Many Types Of Weddings
There are so many types of weddings that take place in modern-day society. As a couple, you can have any kind of ceremony that you want. From a humanist celebration to a non-religious ceremony that is accompanied afterward by a blessing. It's entirely up to you. 
After you have agreed on the basic principles of the service, you can then begin to customize it to how you want it.
If you are interested in learning more about the types of weddings be sure to check out the rest of our site. 
Anything to Add? Leave a Comment!