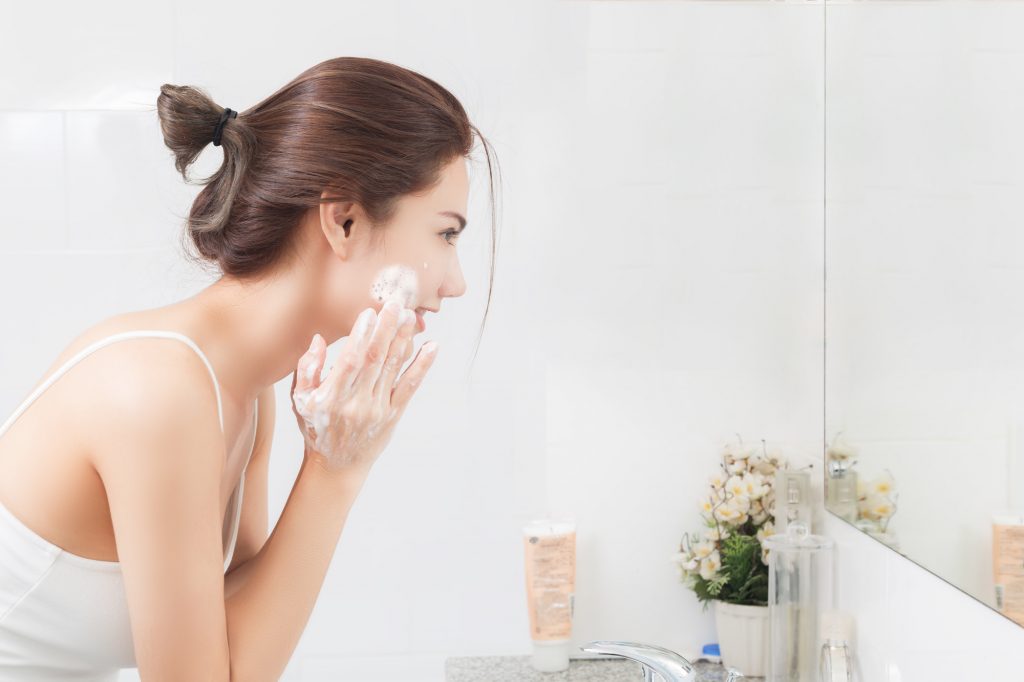 Healthy skin fosters a healthy body. Protecting your skin is essential to prevent damages from the sun or other injuries. And besides the health benefits, glowing skin helps you feel beautiful, youthful, and confident.
This all starts with protecting your delicate face. That's why it is so important to establish a skincare routine early on and choose the best facial cleanser. Cleansers are an essential step in caring for your skin.
They remove dirt and impurities and keep skin feeling fresh. But what are the skincare products you need to know about?
In an overwhelming beauty market, how can you choose the best facial cleanser for your specific skin needs? Read on to discover the top tips you need to know. 
Know the Skin Types 
Do you know your skin type? You may have seen skincare products touting "best for oily skin," or "ideal for combination skin."
Knowing your skin type, whether that's oily, dry, or combination can help identify the best facial cleansers for your specific needs. While not all cleansers are formulated for particular skin types, this knowledge can give you a head start in knowing what products to avoid or be on the lookout for. 
Discover Your Pain Points 
Your skin type can help to reveal specific skin pain points. For example, does your oily skin create acne and unsightly pimples? Do you experience frequent flakiness because of dry skin?
Knowing your skin pain points can help you choose a facial cleanser to address these problems. If you struggle with dry skin, a hydrating and moisturizing facial cleanser may be best. 
You can even find a face wash specifically formulated to address medical skin conditions. Pain points help you pinpoint the correct skincare. 
Check Face Wash Ingredients 
Reading beauty product ingredients can feel overwhelming. You may even struggle to pronounce more than half of the list! But having a general understanding of face wash ingredients is essential to achieving the best skincare.
Knowing the ingredients can also help you tackle those pain points. For example, Vitamin C is known for its brightening effects. While retinol can prevent wrinkles. 
Follow Your Skincare Routine
Before purchasing a facial cleanser, make sure that this product will fit well into your skincare routine. For example, does the facial scrub require a brush or a special tool you'll feel too lazy to use?
Will you enjoy using a foam or gel cleanser? Finding the right cleanser involves choosing a product that aligns with your needs but also sets you up for success to actually reap those benefits. 
The Right Facial Cleanser Can Transform Your Skin 
Choosing the best facial cleansers does not have to feel overwhelming or like an impossible task. These tips can help you identify your skin type and tackle skin pain points. This valuable knowledge will help you choose cleansers that suit your specific needs and skin goals.
Remember to check ingredients and consider how useful this potential cleanser will be in your daily skincare routine. Did you find this information helpful? Then, check out our other beauty stories. 
Anything to Add? Leave a Comment!