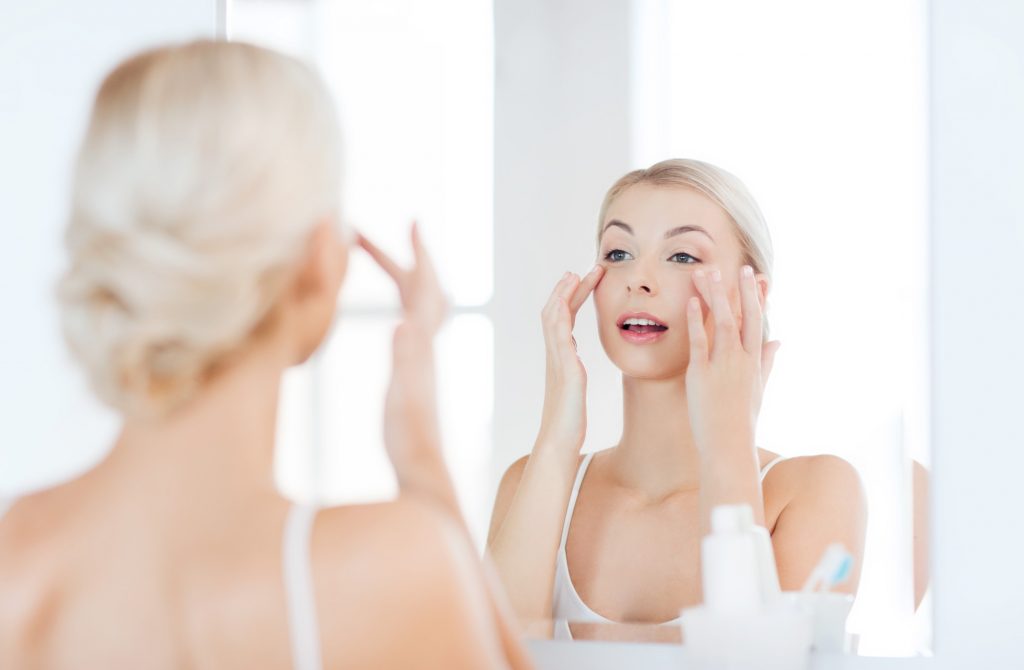 Finding a quality skincare routine is tricky. There are so many conflicting opinions about what products are necessary and which you can skip!
Some recommend a single cleanser while others swear by the 10-step Korean skincare routine. So, with all these opinions, how do you know what's right for you? What order should the basic skincare steps be in?
If you're looking for ways to perfect your skin, to see what you should and shouldn't be using in your routine!
Start With Basic Skincare Steps
Generally, experts agree that most people need, at the very least, three products. These are considered the basic steps for a good skincare routine.
Starting with a cleanser to clean skin and clear pores is one of the most important steps in your skincare routine. 
Next, a toner helps to fully strip the skin of any leftover grime and dirt that your cleanser might have missed. Toners are also great for those with oily skin, as they help remove oil and tighten your pores.
Finally, a great moisturizer is the key to keeping your skin hydrated. While cleansers and toners are necessary, they can be harsh and drying. Ensuring that your skin stays hydrated will keep you looking and feeling great!
Add What You Need
Skincare is great because it is easy to customize to your specific needs. 
One of the most important products to use in tandem with a three-step base is SPF. Many people only apply sunscreen when they are planning on being outdoors, but it's crucial to apply it every day
Similarly, many young people will often overlook the importance of eye creams. Using this product in your youth can help protect against wrinkles as you age.
Luckily, boostyourenergy.co.uk has a 6-step skincare system, perfect for those with oily skin. Not only does it include the basics, but it also comes with an SPF, eye cream, and a night gel!
What Order Should Your Routine Be?
This order will vary slightly depending on the time of day. However, following the skincare steps in order will maximize the effectiveness of each product.
Generally, though, the skincare steps order should be:
Cleanser
Toner
Serums
Creams
Moisturizer
SPF (For your morning routine)
Night Gels (For your night routine)
Also, be sure to give the products time to absorb into your skin before beginning the next step. This will allow the products to work, as opposed to just layering products on top of one another. 
Ready to Rock Your Routine?
Skincare is a very personalized part of your health and hygiene. It can be tricky to perfect what truly works best for you. Luckily, your skincare routine can be adjusted to fit your needs.
When you start any basic skincare steps, remember to do a skin test when working with new products. This will help you avoid any allergic reactions.
If you found this skincare guide helpful, be sure to check out the rest of the site for more lifestyle tips!
Anything to Add? Leave a Comment!