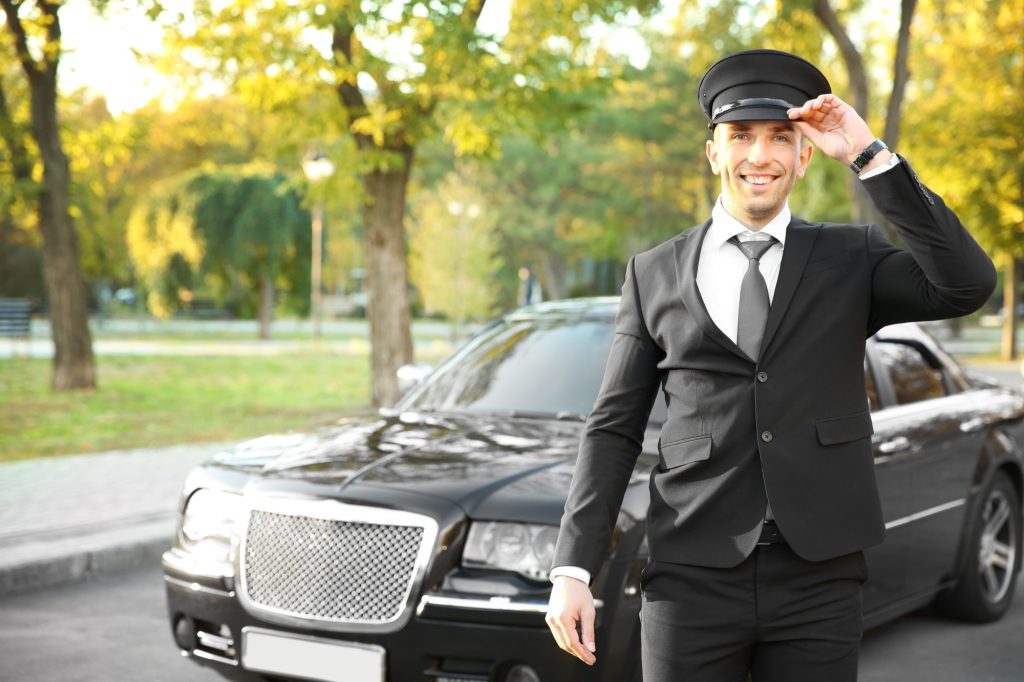 In a few months, you'll be walking down the aisle and saying I do to your best friend. One thing you'll need to ask yourself before the big day is how is everyone going to get there? Not everyone will have their own means of transportation to the venue.
These guests might need to have a chauffeur drive them around. Having a private driver take you to any event adds an air of luxury.
The only problem is that you may pay quite a bit for this luxury. How much does a chauffeur cost? Check out this guide to get a complete price breakdown.
How Much Does a Chauffeur Cost?
Expect any chauffeur service to charge you at least 22 dollars an hour to drive your group around. The rate can sometimes go up as high as 60-70 dollars an hour, but 22 is a general baseline. 
Now you may be thinking, "wow 60 dollars to be driven to an event that's an hour away? Sign me up"! Sadly, it's not that easy. 
Most companies set up a minimum time window. You won't be able to book unless you're planning to hire the driver for at least three hours. Some will let you get by with two. 
Cost by Vehicle 
The cost of a personal driver will skyrocket depending on what vehicle you choose to ride around in. Some will allow you to use your own car, which will cut down on the price. 
If you want something a little more luxurious, however, you'll have to shell out a bit more cash for it. The price will vary depending on the vehicle. For example, if you want to be taken around in a Sedan that's just slightly better than the one you drive, expect to spend 75 dollars or so. 
If you need a stretch limo for prom that can hold ten people, it will cost 120 or more. Need a whole party bus to go to a concert? Be ready to spend 250 dollars an hour. 
Holidays and Special Events 
Around prom season, the demand for drivers goes through the roof. It stands to reason that the price for drives will go up to meet the demand. The companies have to compensate the drivers for all the work they're putting in during these busy events, after all. 
For prom, Super Bowl, and other large-scale celebrations, most transportation services drop the hourly rate and transition into offering packages instead. 
You'll end up paying 400 dollars or so for a Luxury Sedan to take you to prom. It sounds like a lot, but because it's a package, it will offer a little more than a simple trip to and from the venue.
Weddings 
As we stated before, you'll need chauffeur services to transport your guests to your wedding at least. Not everyone can secure their own vehicle when they're coming to the event from out of town.
As with big events, companies usually drop the hourly rate and stick to packages instead. These packages include rides to and from the wedding, lifts to the reception, and more. 
You can expect to spend anywhere between 500-1,000 dollars an hour. It all depends on what kind of car you want to book. Again, a limo is going to cost a lot more than an SUV. 
Tip Your Driver 
Even if your chauffeur doesn't do the best job, you should at least leave them some kind of tip. Most expect it and even if they don't, it's an act of common courtesy. 
If you have an exceptional driver, who does their job well, the general rule of thumb is to give them 20%. Many companies will tell you to have cash prepared for the tip. Some will allow you to tip on your card. 
If you're curious about how to compensate your personal driver, it's a good idea to ask the service or check your contract. They sometimes have it written in there. 
Paying for Cleaning 
So you're riding down the road in the limo when all of a sudden, one of your guests vomits in the seat. That's not a good end to any fun trip. 
The company won't pay for the cleanup job themselves. They will charge you extra money for it. To find out how much it will run you, check your contract. 
Other Costs to Account For 
If you need to book the ride last minute, you may be charged a little extra for that. Most companies require you to give them advanced notice. 
Even if the driver isn't actively carting you around, the clock is still ticking. They will charge you for the time they spend waiting for you. 
Most companies will allow you to book drivers overnight. There is one small stipulation, however. You will have to pay for their hotel accommodations. 
Is There a Way to Save Money? 
You can drive the cost of a personal drive down as easily as you can bump it up. Some companies will offer you a sweet discount if you're a student, member of the military, or senior citizen. 
If you preorder the driver months in advance, they may reward you for your early planning with a discount. Chauffer companies like advanced notice, but if you have to book due to a medical emergency, you probably won't be charged as much. 
A Breakdown of the Cost of a Chauffeur
No matter if you're tying the knot or heading to prom, hiring a chauffeur to escort you screams luxury. The only problem is that you'll pay for this celebrity status ride.
How much does a chauffeur cost? It can get a little ridiculous depending on what vehicle you book and the event that you want to be taken to. There are ways to drive the price down, but don't expect to get away without paying a few hundred bucks or more. 
Looking for more ways to get a deal on your transportation and other event needs? Check out our blog to learn a million and one ways to save.  
Anything to Add? Leave a Comment!