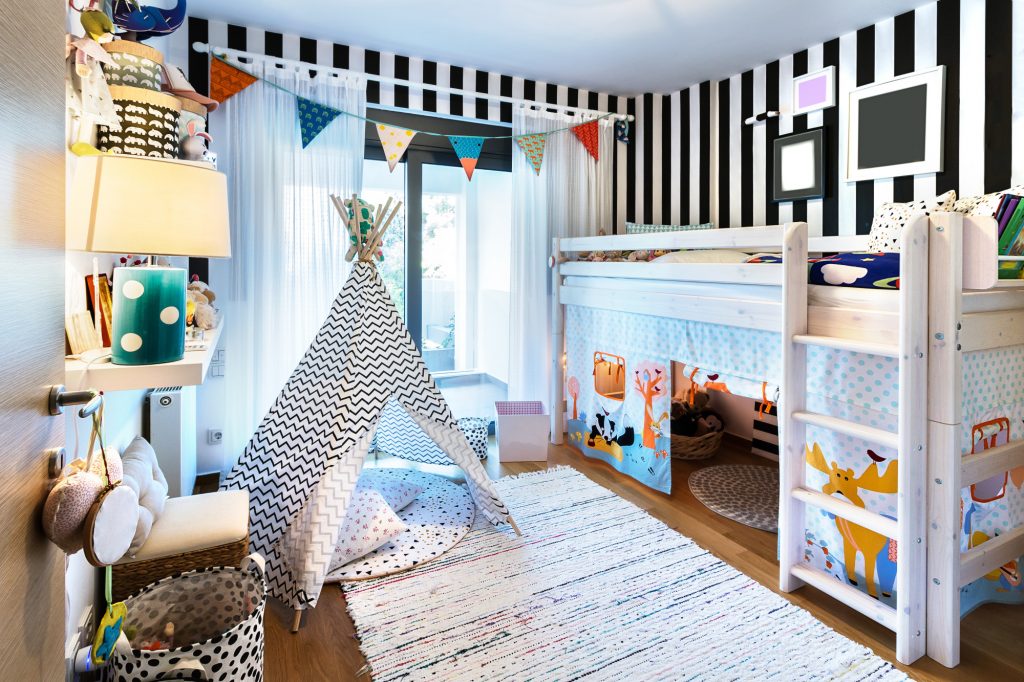 There are tons of ideas out there for how to make your children's playroom the perfect place for their creativity to grow. It can be overwhelming to know where to start as you begin to plan.
Fortunately, we're here to let you in on five kid's playroom essentials to make life easier as you design their playtime area. You'll see how easy it can be to create a space for your children to learn and play in their own special place.
1. Functional and Fun Furniture
When you're looking for your playroom furniture, try to find pieces that are both useful and playful. Fun bean bag chairs or children's rocking chair pieces are perfect for this.
Bookcases are a must to hold all the best children's books and stories you'll read to your children to spark their love of words. It's also a wonderful idea to buy a rug or play mat that will make it more comfortable to play on the floor and avoid any injuries from a fall.
2. Distinct Areas
Your kids may have just one playroom, but that doesn't mean they need to feel limited. Creating multiple different areas in the room gives the opportunity to switch gears easily.
Tents are becoming more and more popular as a little escape within the room. A good desk for drawing, painting, and even building with blocks is a great idea.
3. Good Storage
Utilizing good storage as much as possible is essential for keeping a well-organized play area and avoiding a huge mess. Using a variety of shelves, bins, and cute baskets are the key to keeping things in order and easy to get to.
4. Whimsical Decor
Decorating your child's playroom is going to be the most fun part of the whole process. Of course, what you choose will depend on your kid's preferences, but there are almost limitless options on what to use.
Wall decals are an affordable and fun way to add a lot of oomph to the room. These will also help you decide what bright mix of colors you should paint the walls. Even curtains and lamps can add to the creative vibe you're trying to create.
5. Toys
This is probably going to be the biggest reason your child loves their playroom, so it's a good idea to spend some time really thinking about what toys you choose.
Of course, they'll have their go-to favorites but that doesn't mean you can't incorporate some exciting new things. A small kid's gym is a fun way to keep children active and simple to install.
Children's Playroom Essentials
Designing your children's playroom may seem daunting but will probably be one of the most fun things you'll do all year. Make sure to incorporate the five essentials from above and you'll definitely have a happy child on your hands.
Are you looking for more ideas on how to keep your kids happy? Check out more tips and tricks here on our blog to keep you up to date on the latest ideas.
Anything to Add? Leave a Comment!