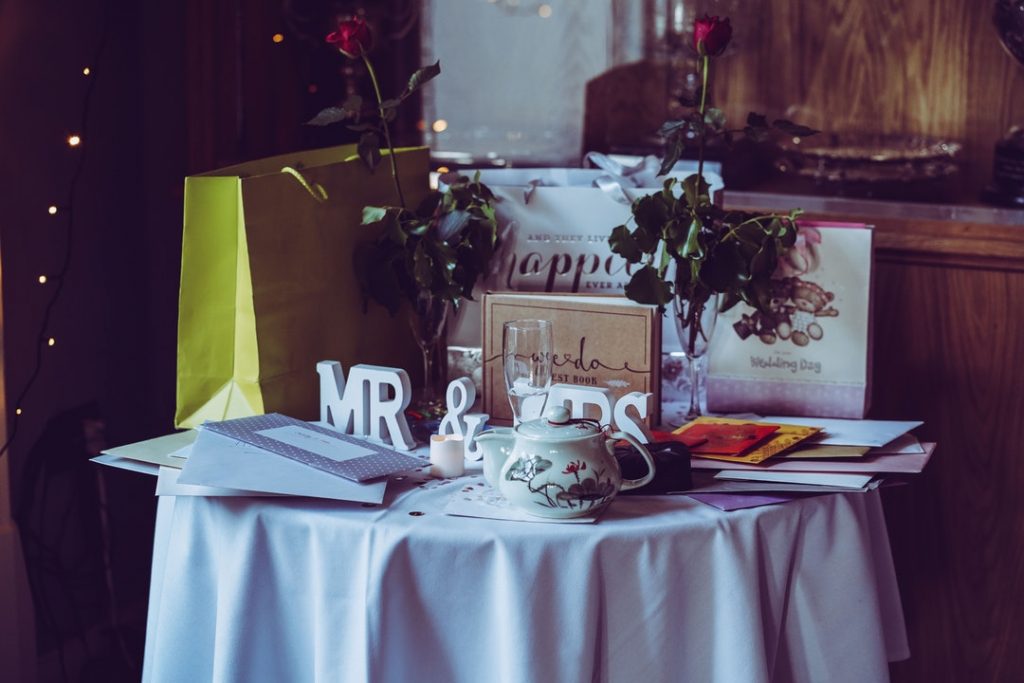 There's nothing better than watching two people you love and care about getting married. It's such an important day in their lives (and in yours). 
However, being invited or involved in a wedding can put extra stress on guests, particularly if you don't have money to spend on a wedding gift. Though people don't get married so they can be showered with gifts, you don't want to come as indifferent. 
But how can you show you care if when you can't afford nice wedding gifts? Allow us to help by showing you five DIY wedding gift ideas for the couple.
1. A Painted Portrait of the Happy Couple
If you're the artsy type and know how to draw or paint, now may be a good time to put those skills to good use. Take the time to find the best picture of the couple together and create a customized work of art for them. 
The time, energy, and effort you put into the piece will be far more valuable to them than anything you could have purchased. Just make sure you give yourself enough time to finish the portrait so you don't show up at the wedding empty-handed.
2. A Handmade Quilt or Knitted Blanket
Maybe art isn't your thing, and that's okay. Maybe you're skilled at other crafts and hobbies like quilting or knitting. One of the best DIY gift ideas is something that's decorative and practical.
A homemade blanket or customized wedding quilt will be a valuable treasure that symbolizes their bond. 
3. Cash and Gift Cards
If money isn't your issue and you're just having a hard time finding the right gift, consider giving the couple cash. After all, new couples will never turn down extra money to establish their new lives. 
Incorporate fun DIY wedding gift ideas for the presentation of the gift. For example, if you are giving them a couple of hundred dollars, get it all in one-dollar bills and fold them all into leaves or flowers. 
This idea is also ideal for a Bar Mitzvah gift, graduation gift, house-warming gift, etc.
4. A Family Name Sign
One of the most important things to remember about a wedding is that it is a union of two people coming together. As such, one of the most appropriate and creative wedding gift ideas would be one that celebrates that union. 
If you have any woodworking skills, craft a sign with the new couple's last name. It could say The Jones Family, Mr. and Mrs. Jones, etc.
5. His and Her Items
Alternatively, consider doing some his-and-her DIY wedding gift ideas. For example, you could create a pair of mugs, one reading His, the other reading Hers. 
You can do the same thing with aprons, hand towels, laundry baskets, and more. Make sure the object itself is aesthetically pleasing and relatively neutral for any type of decor. 
Looking for More DIY Wedding Gift Ideas and Frugal-Living Tips?
Though you may feel bad not spending a ton of money on traditional wedding gifts, your thought and effort will be priceless. Consider some of the DIY wedding gift ideas listed above for inspiration. 
And if you're looking for more lifestyle advice and ways to be frugal, check out some of our other articles while you're here. Our blog was created to help people save money and live frugally.
Anything to Add? Leave a Comment!