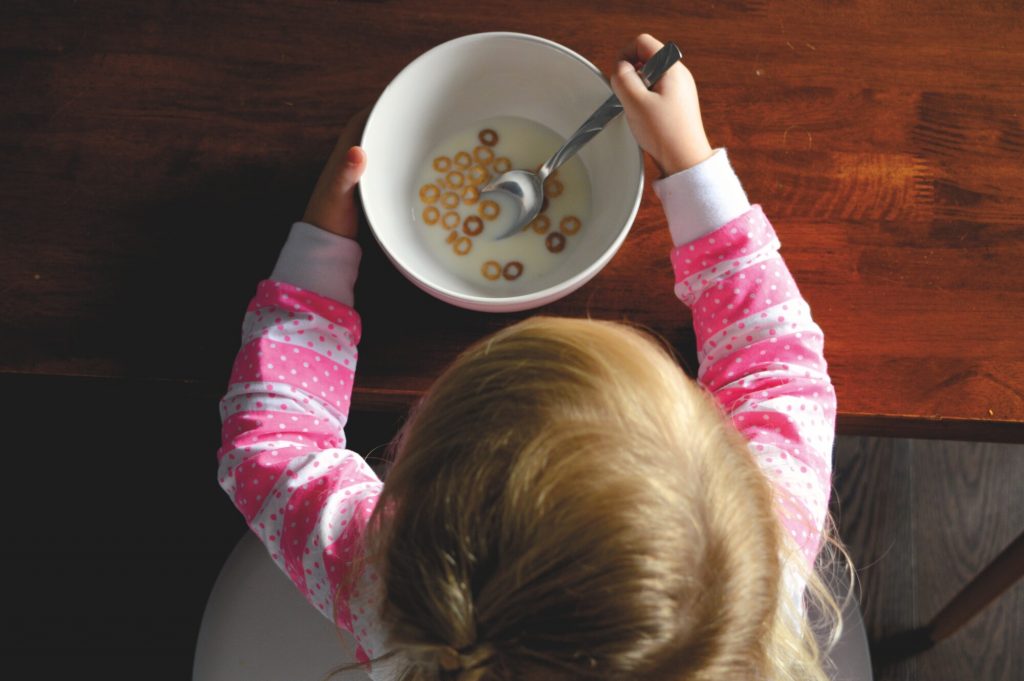 If you have kids that are in a picky eater phase, know that you are not alone in your struggle to get your kids the nutrients they need.
Don't worry too much, because you can figure out what kind of picky eater your kid is. From there, you can determine what needs to happen for them to eat, and even enjoy, their food.
Plus, as your child grows from a baby into a toddler, they may not be as hungry as their rapid growth slows down.
If your toddler won't eat and you're worried it could be indicative of a bigger problem, check out these tips first. These are a few ways you can be patient with your kid as they test their boundaries with food and listen to their changing hunger levels.
Start Small
You want to avoid as much food waste as possible, but it's difficult to do when you give your child a plate full of food and they only munch on two bites.
As your toddler grows and develops, their hunger and nutrient needs may also change. Instead of presenting them with a heaping plate of food, start by giving them smaller portions.
If they finish their serving and want more, that's great. But if they only eat some of their food and decide that's enough, then you won't have to throw out as much.
Trying New Foods
Introducing new foods for your kids to try can add a lot of pressure to the dinner table. If they don't like it and that's the main focus of the meal, then you might be out of luck.
To make introducing new food easier, consider trying it at snack time. Then, if your picky toddler doesn't like or refuses to try it, you can more easily switch to something else.
Playing With Food
While you may not enjoy the mess or the distraction that kids playing with their food causes, it can actually be good for them.
Playing with food helps kids explore and experiment with what they're eating. They become more familiar with the feel and look of a piece of food, and it becomes less of a mystery. Then, they'll feel more comfortable trying to consume it.
Snacks and Drinks
For a growing toddler, eating snacks and drinking juice or milk may fill them up so much that they're not hungry at mealtimes.
If you're concerned about your child getting more nutrient-rich foods at significant mealtimes like dinner, consider pulling back on how much they're eating and drinking for snacks.
However, some young toddlers may still receive the majority of their nutrients from drinking milk. Before a child starts eating solid foods regularly, drinking their milk is an important factor in their growth and development.
If your toddler won't drink milk and you don't know why, here's what you can do.
When Your Toddler Won't Eat
It's crucial to remember that toddlers will not eat the same amount or in the same way we do.
Let them get acquainted with their food. Most of all, be patient with them as they learn about the foods they do and don't like. In all likelihood, the fact that your toddler won't eat is a phase that will pass.
For more incredible parenting tips and some great hacks for your hectic life, check out our website.
Anything to Add? Leave a Comment!