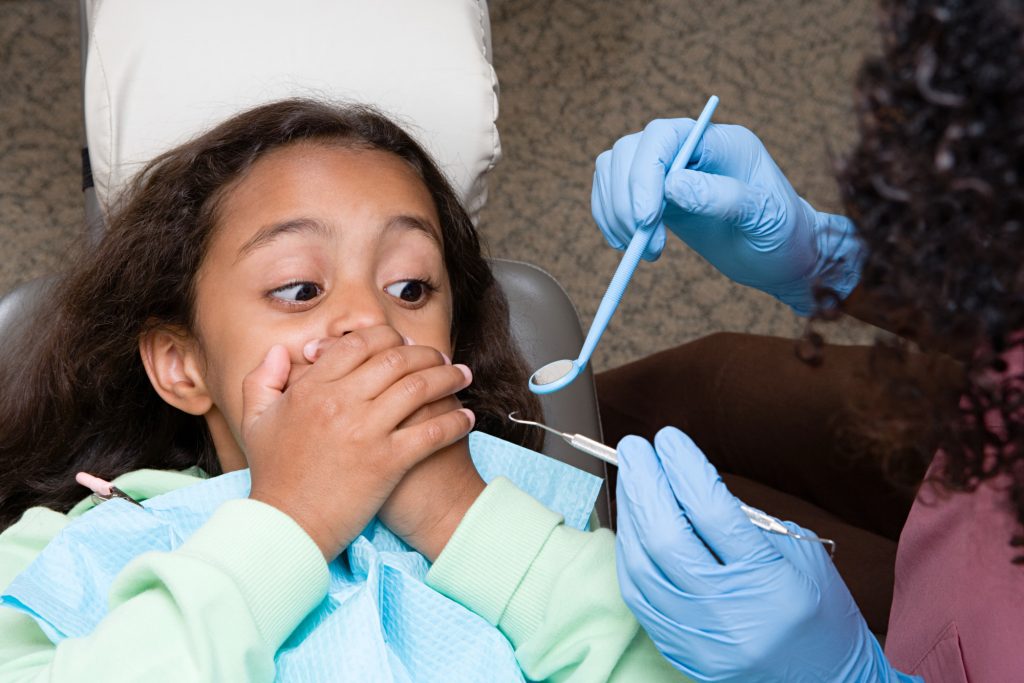 Do you have a child who is scared to go to the dentist? This is actually a lot more common than you might think.
Over the years, studies have shown that somewhere between 10 and 20% of kids have a fear of dentists. The parents of these kids often struggle to get them to sit still while they're having their teeth looked at and cleaned by a dentist.
If your child falls into this category, you should work to teach them how to get over a fear of dentists. There are several things you can do to ease their extreme fear of dentists over time.
Check out four ways in which you can help your child to overcome their fear of dentists below.
1. Begin by Talking to Your Child About Their Fear of Dentists
If you suspect that your child might have a fear of dentists, you should begin by sitting down and talking to them about it. It'll help you figure out what exactly they're so scared of.
More often than not, kids are afraid to go to the dentist simply because they don't know what to expect from it. You might be able to ease your child's troubled mind by speaking with them about why they're scared and answering any questions they might have about going to the dentist.
2. Play Dentist at Home to Get Your Child Used to Having Their Teeth Looked At
The physical act of sitting back in a chair and having a dentist look at their teeth is what scares a lot of kids when it comes to going to the dentist. It makes them feel very vulnerable, which can, in turn, make them feel very scared.
With this in mind, you might be able to help your child overcome their fear of dentists by playing dentist at home. You can have them sit back in your lap while you count their teeth and look at what's going on inside their mouth.
This will make them feel more comfortable as far as having someone poke and prod the inside of their mouth. It'll show them that they don't have anything to worry about.
3. Make a Trip to the Dentist's Office Sound Like a Lot of Fun to Your Child
A lot of kids start to dread going to the dentist because their parents make it sound like it's going to be an awful experience. You should steer clear of doing this and make a trip to the dentist's office sound like it's going to be a blast instead.
Tell your child about all the fun toys and books that will be in the waiting room for them. Play up the fact that the dentist is going to give them a new toothbrush and floss. It'll have them anticipating their trip to the dentist rather than dreading it.
4. Take Your Child to a Dentist Who Understands the Fears Some Kids Have
At the end of the day, you're probably not going to be able to get your child to fully overcome their fear of dentists. Heck, there are still a lot of grown-ups who dread going to the dentist!
But you can make the experience more pleasant than it would be otherwise for them by calling on a pediatric dentist who specializes in treating kids who are scared to go to the dentist. They'll be able to use their own tricks to get your child to fall in love with taking good care of their teeth. 
Start Helping Your Child Overcome Their Fear of Dentists Today
The sooner your child is able to get over their fear of dentists, the sooner you'll be able to take them to the dentist without them kicking and screaming the whole way. It'll ensure that they're able to get the best possible dental care as they grow up.
Put the tips that we've provided for you here to good use. They'll make a big difference as far as how your child feels about going to the dentist moving forward.
Take a look at the rest of the articles on our blog to find more helpful parenting tips.
Anything to Add? Leave a Comment!