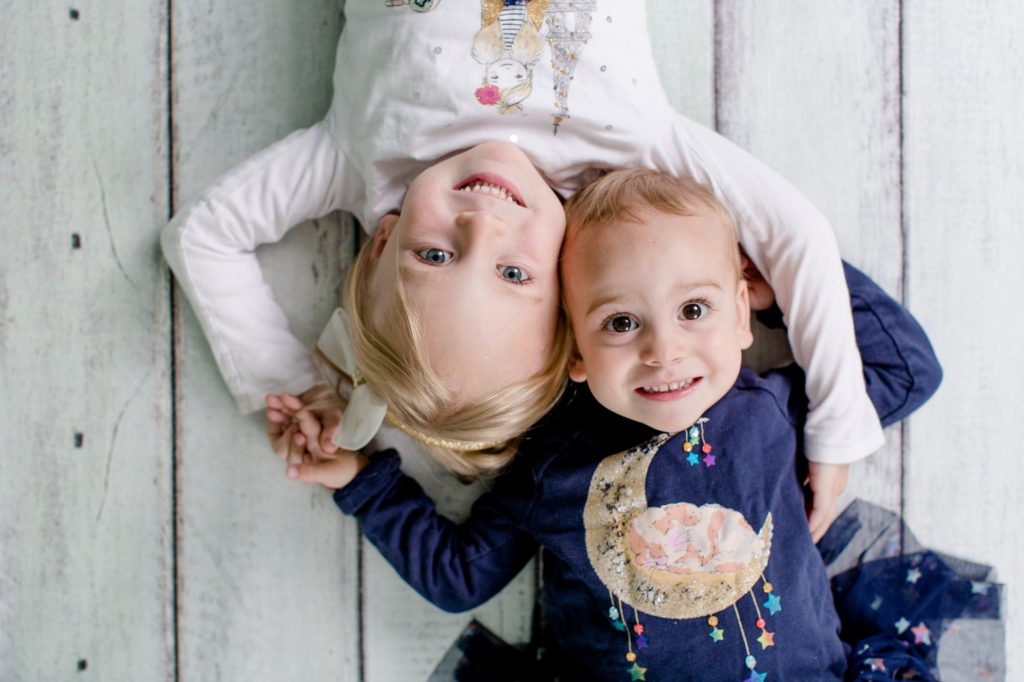 Every year, 20-30% of children become infected with the flu. This infection rate is three to six times higher than the infection rate among adults. What's more, during the 2019-2020 flu season, the CDC reported the second-highest number of flu-related deaths and hospitalizations among children since it began reporting cases. 
Protecting your child from danger is your top priority, and the flu is clearly among the top dangers. Fortunately, protection is widely available.
But does the protection itself pose any danger? Are flu shots for kids safe? Should all children be vaccinated? Should your child? If so, how can you maximize the benefits and reduce any risks?
Read on to learn about flu shots for kids so that you can make the best decision for your family.
Should Children Receive the Flu Shot?
Yes! Children, especially children under five, are at the highest risk for the flu and its serious complications. For this reason, the CDC recommends that all children six months of age and older receive the flu shot.
The benefits of flu shots for kids include the obvious — fewer flu illnesses. However, the benefits go further and include fewer doctor visits, school absences, complications, hospitalizations, and even deaths. Serious flu-related complications in children include:
Pneumonia
Dehydration
Worsening of chronic conditions, like asthma and heart problems
Damage to the brain's function or structure
Sinus or ear infections
The flu shot offers your child and your family the best protection from the flu and these complications.
This protection is especially important for babies and children with risk factors, including asthma, other lung disease or heart problems, weakened immune systems, and other chronic illnesses. Vaccination is also especially important for adults who come in close contact with these children.
Besides protecting your child and your family, your decision to vaccinate your child also protects others. This year, that protection is more important than ever.
While the flu shot does not protect against the coronavirus, it does protect against preventable infections that can mimic COVID symptoms. More importantly, it protects against preventable illnesses that can divert already scarce healthcare resources.
When you get a flu shot for your child, you are protecting her, your family, and your community from danger.
When Should Your Child Get the Flu Shot?
Running from September to March, the flu season encompasses more than half the year. The CDC recommends getting vaccinated as early as possible. Ideally, this means by the end of October.
Early vaccination is especially important for the youngest children and children receiving the vaccine for the first time. Children younger than 10 who are getting their first flu shot — and children younger than nine who are getting their second — need two doses a month apart. Protection begins approximately two weeks after the second dose.
At any age, early vaccination maximizes the protection your child receives. However, late is still better than never. If it's January or even later and your child hasn't received the vaccine, it's not too late. As long as the virus is out there, the danger is out there, and the protection a vaccine offers is valuable.
What Are Your Options for Vaccinating Your Child?
The flu shot is available in two options: an injection and a nasal spray. In the past, there was some concern about the effectiveness of the nasal spray. However, newer versions of the spray work as well as the injection.
Some risk factors advise against the nasal spray, though, and children in any of the following groups should receive the injection:
Children younger than two
Children taking medications that contain aspirin or salicylate
Children with weakened immune systems
Children younger than four with a history of asthma or wheezing 
If your child has a history of asthma and is five or older or if he has any other underlying risk factors, it's also wise to discuss your options with your pediatrician. 
Should Any Children Not Get a Flu Shot?
The only people who shouldn't get the flu shot are babies younger than six months or anyone who has had a definite reaction to a previous flu shot. However, some conditions do warrant a discussion with your pediatrician.
If your child has a history of Guillain-Barre Syndrome, you should talk to your doctor before getting the vaccine.
Because most flu shots contain small amounts of egg protein, you should also discuss any allergy concerns with your doctor. In the past, there was some concern that the flu shot could trigger a reaction. However, current recommendations show that the flu shot is safe for those with egg allergies.
If your child has a severe egg allergy, though, it's important to involve your doctor in the decision and the vaccine itself. Children with any severe allergy should receive the shot from their pediatrician.
Finally, if your child is seriously ill with another infection, it's wise to postpone vaccination. However, children can be vaccinated even while they're sick with minor illnesses, like a cold.
What Are the Side Effects and Other Risks of Flu Shots for Kids?
Serious flu shot reactions are rare, and the virus in the vaccine is inactivated, so you can't get the flu from the shot. However, your decision should always take into account common flu shot side effects. 
Children and adults who are vaccinated by injection can experience pain at the injection site, muscle aches and weakness, and fever.
Side effects of the spray include runny nose, fever, wheezing, vomiting, sore throat, headache, and body aches.
While some parents worry about the links between childhood vaccinations and autism, research shows no evidence of a link between thimerosal, a common vaccine preservative, and autism. Furthermore, most flu vaccines no longer contain this preservative. The CDC projects that 87% of the 2020-2021 flu vaccine supply will be thimerosal-free or thimerosal-reduced. 
As always, if you have any remaining concerns, you can and should discuss them with your pediatrician. 
Where Can You Get Flu Shots for Kids?
The pediatrician's office is the best place to vaccinate young children and children with any risk factors.
Parents of older children have more options, however. These include clinics at drug stores or pharmacies. Your employer or college may also offer flu shots to you and your family. Finally, public health departments often provide flu shots for free or at a reduced cost depending on your income level. 
If you do choose to vaccinate your child at an outside provider, be sure to bring documentation to your pediatrician so they can add it to their records.
Protecting Your Children — Your World — in a Dangerous World
You're a parent, so your children are your world. However, the wider world is a dangerous place, and it's your job to protect your children from its dangers.
Flu shots for kids are among the most important of those protections. As you work to keep your family safe during the coronavirus pandemic and beyond, it's more important than ever to take advantage of those protections. It's also important to stay informed.
Be sure to check out our other family life articles for more tips on how to do just that.
Anything to Add? Leave a Comment!