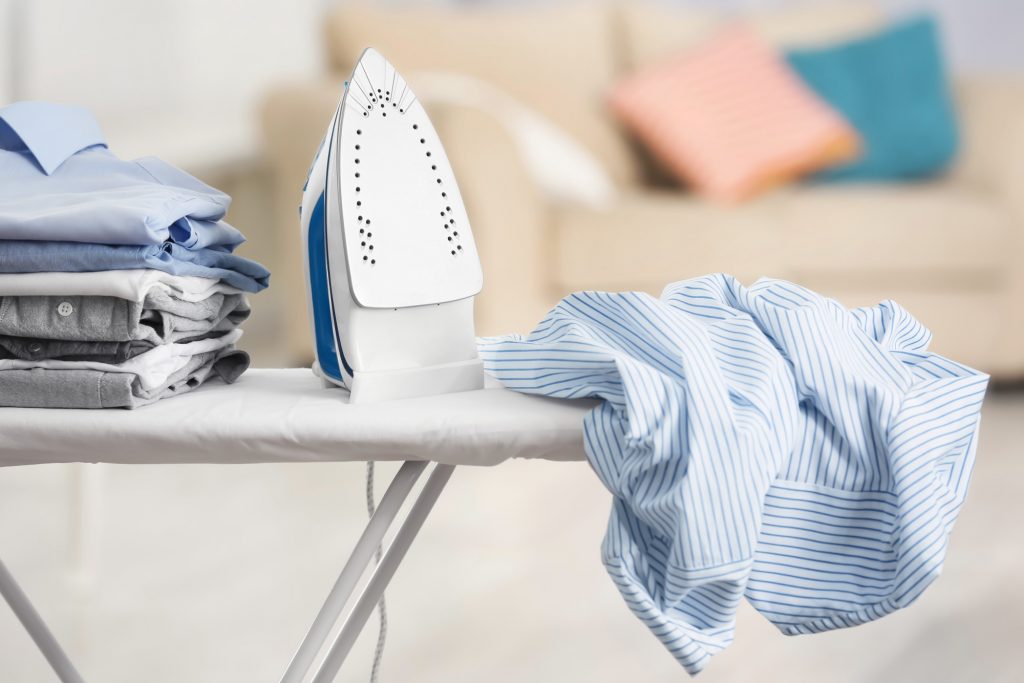 You wake up to go to work only to realize that you forgot to iron your uniform the night before. Now you've got to figure out how to de-wrinkle your outfit in less than two hours. If you had a garment steamer, this situation wouldn't be so stressful.
There's almost no set up time with them. All you have to do is turn it on, steam your clothes, and get out the door. Steamers are good for more than getting wrinkles out of your work shirts.
They have a ton of cleaning capabilities. Check out this guide for a full list of things that you can clean with a clothes steamer.  
1. Clean Your Couch 
Your vacuum cleaner is an amazing tool for getting crumbs and other debris out of your couch but it doesn't do much for stains and spills. You could use a carpet cleaner but they use a bit too much water. You don't want to soak your couch or you'll ruin it. 
Using a Rowenta steamer is a different story. It uses hot water vapor to clean stains out of your sofa so not as much moisture is distributed. 
2. Wipe Down Your Drapes
Drapes can be pretty heavy depending on what kind you have. It makes them annoying to take down and throw in the wash. One of the benefits of steamers is that you don't have to take them down. 
As long as they aren't dry clean only, you can wipe them down with the steamer without removing them. If they are dry clean only, the hot steam will destroy them.  
3. Get Rid of Ugly Carpet Stains 
It's always the worst when you bring your pet in from outside and they track mud onto your clean, white carpet. Light stains such as muddy paws can be taken care of by a garment steamer. It doesn't work as well for deep, dried-in stains, however. 
4. Sanitize Your Countertops 
There's a stomach bug going around that everyone in your family caught. As soon as you all recover, it's time to go into sanitation mode. You can invest in a bunch of Clorox wipes or you can use your clothes steamer on every surface of your home such as your countertops. 
Your steamer is the perfect sanitation tool. The heat that it puts out is just enough to clear out germs and bacteria. 
5. Clean Up Grease 
Caked on grease is a disgusting but inevitable part of cooking. You can get rid of it with harsh cleaners that you bought from the store but if you don't want to use those, your next best bet is a garment cleaner. The hot water vapor is great for breaking up grease. 
Everything a Garment Steamer Can Do for You 
Garment steamers aren't only good for de-wrinkling your clothes. They're great for cleaning various areas of your home.
They can tackle grease, clean up couch stains, sanitize surfaces, and wipe down heavy drapes. Pick up this universal cleaning tool and make your home shine. 
Looking for more thrifty ways to keep your home clean? Check out our blog daily for more articles like this one.  
Anything to Add? Leave a Comment!