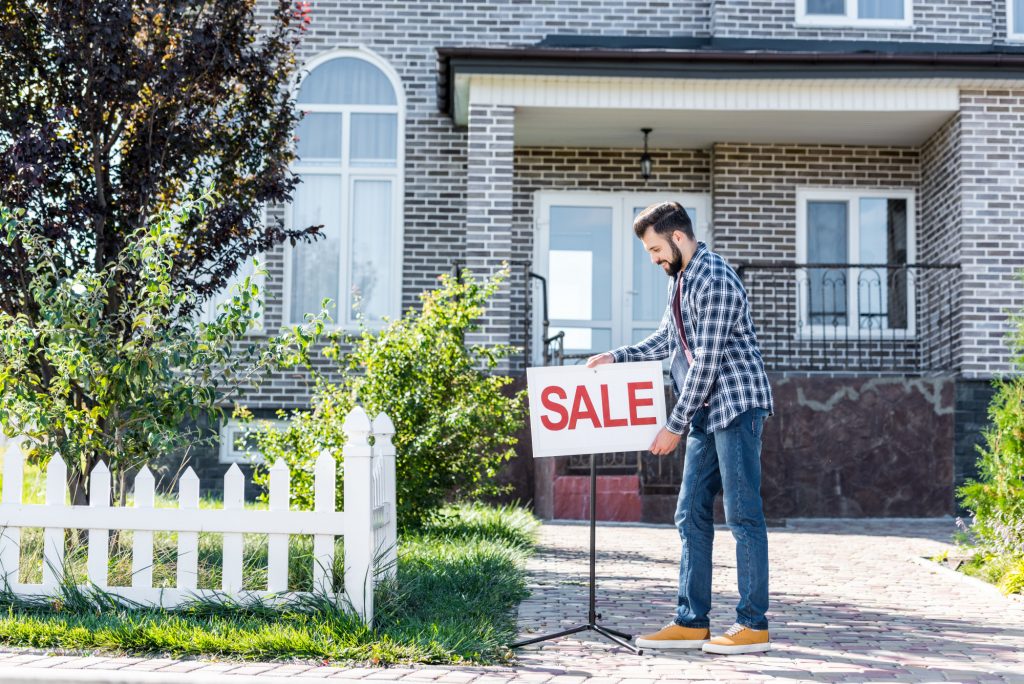 When it comes to selling their home, 11% of homeowners decide to sell their home on their own without the assistance of a real estate agent. If you decide that selling a house without a realtor is for you, then there are a few things you need to keep in mind. 
Without the guidance of a real estate agent, you need to create a to-do list of tasks. This will ensure you don't make any unintentional missteps. Follow this guide and learn how to sell your house without a realtor. 
1. Set a Realistic Price 
Do not let your emotional attachment to your home influence your perceived value of the property when selling a home without a realtor. Remember, potential buyers will see your house as their future home. They don't have the memories and history that you have with it. 
Price your house too low, and you'll walk away from the deal with less money than you could have made. Go too low, and people will wonder what's wrong with the home. 
Price your home too high, and your house could sit for months on the market. You'll have to wait for either the market to catch up to your asking price or wait for someone to come along who's willing to pay. The only other solution is to lower your asking price to where it should have been in the first place. 
How to Set Your Asking Price 
There are three ways you could go about pricing your home. Check out websites that you can use to sell your home.
You can get a free evaluation quickly and easily. But be careful, these evaluations can be off the mark by thousands of dollars. 
Another option is to get a competitive market analysis from a real estate agent. Most agents do an in-depth analysis of your home's value in hopes of getting the listing. This means that while you'll get an accurate analysis, you'll also get a sales pitch. 
The third option is to hire a licensed appraiser. The analysis you'll get is reliable, but it'll cost you money. Typically an appraiser will cost a couple of hundred dollars. 
2. Get Your Home Market Ready 
Before you begin selling your home without a realtor, you need to get it ready. Take a critical eye to your home and put yourself in the shoes of a potential buyer. Look for the flaws, defects, and potential problems. 
You'll also want to pay special attention to the curb appeal of your home. This first impression can turn potential buyers off before they even walk in the front door. Follow this list of improvements to get your home ready. 
Make minor repairs
Paint 
Declutter 
Remove personal items 
Clean everything 
Spruce up landscaping 
Paint and repair outside of the home 
If your home has furniture, then you'll want to arrange it to stage your home to make it inviting. If the home is already empty, consider paying for a staging service to come in. 
3. Promote and Market 
When working with a real estate agent, you'll find out there are some surprise costs. You'll still have these if you're selling your home on your own. These include professional photography, staging, and listing fees. 
Having a professional photographer take photos of your home is well worth the investment. A real estate photographer knows how to photograph your home to showcase its best qualities. 
Professional photos will also help your listing to stand out online, which will garner more attention from potential buyers. 
You'll also want to look into paying for a flat fee listing on your local MLS and online listings. This will help get the attention in from of agents nationwide and independent buyers. You should also put a sign in the front yard and consider all other avenues for marketing your property. 
4. Verify Potential Buyers 
Do not move forward with any buyer until you verify their ability to buy your home. Ask potential buyers to provide you with a mortgage preapproval letter. This lets you know that the buyer is capable of getting approved for a loan large enough to purchase your home. 
Look for offers with minimum contingencies that could slow the progress of your sale down. 
5. You Might Need an Attorney 
You are not required to have an attorney to sell your own home. However, having an attorney is a prudent decision. Most homeowners don't have extensive experience with buying and selling real estate. 
Hiring a real estate attorney will cost you a few thousand dollars, but you'll receive valuable legal guidance. 
6. Be Prepared for Complications 
When you don't have an experienced real estate agent guiding the process, mistakes can be made. These could happen at any point in the process. It could be pricing the property wrong, listing in the wrong locations, or not negotiating well.
Things can get even more complicated once you have a potential buyer. You could find yourself addressing issues with the chain of title, non-permitted work, or requests for price credits or repairs. 
Selling a House Without a Realtor Is Possible
As you can see, selling a house without a realtor is possible but requires a lot of work. Now that you know how to sell a home without a realtor, you're ready to create your list of action items. 
Work your way through the list so you can avoid making some of the more common mistakes. 
If this sounds like a lot of work, then you may want to work with a real estate agent. Check out our article outlining the ten qualities you should look for when hiring your real estate agent. 
Anything to Add? Leave a Comment!