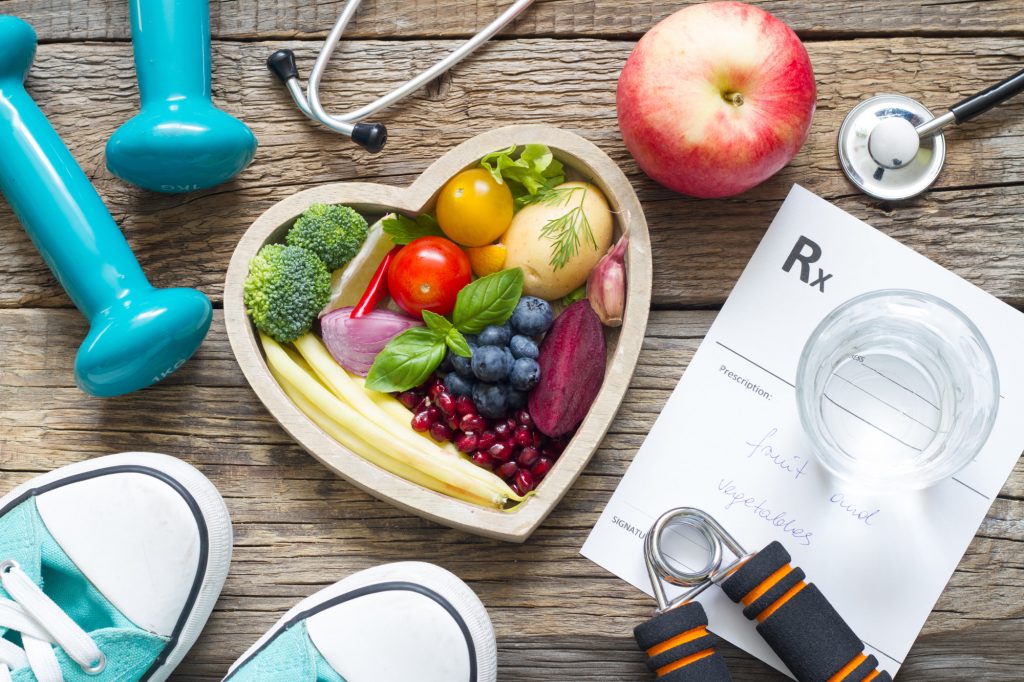 Trying to get your children to eat healthier is like pulling teeth. If something remotely looks like a vegetable they don't want any part of it. Your spouse isn't much better.
It sounds like it's time to put your foot down and make a few changes around your house. Start with throwing out the junk and making room for whole foods and replacing your usual snacks with better options. 
Making your family healthier doesn't stop at changing up their usual diet. Here are a few simple health tips that will put your family on the path toward wellness as painless as possible.
1. Stay Away from Sugary Drinks
Have you ever flipped a can of soda over to see how much sugar you're taking in? It's a lot. Sugary juices aren't much better. 
If consumed in large quantities these drinks can lead to type 2 diabetes, liver damage, and anxiety. The best way to keep your family healthy is to put water in the house instead. 
If you can't get your children to drink water, try infusing it with fruit first. It makes it much easier to drink.  
2. Choose Whole Foods Every Time 
If you have a huge family it's easy to go out and buy a bunch of mini frozen pizzas and packs of ramen. The problem is that these foods don't have much nutritional value. 
Making healthy meals can be just as easy if you take advantage of meal prep. Swap out the frozen meals with fresh fruits, veggies, and whole grains. 
3. Add Nuts and Seeds to Your Diet 
As long as you're not allergic, nuts are a great alternative to other snack foods. They're full of good fats and vitamins. The same can be said of seeds. 
Flaxseeds, chia seeds, and pumpkin seeds all contain high levels of antioxidants, zinc, magnesium, and calcium. Something else that's neat about seeds is that you can sneak them into your child's diet if need be.
Try adding them in their morning cereal or putting them in yogurt. Chia seeds go great in smoothies as well. 
4. Keep Health Foods in Your Home at All Times
If your children get hungry enough, they'll eat the healthy snack whether they like it or not. Keep junk food out of the house and replace it with better options. 
Put fruit, packs of nuts, and seeds out on the counter. If they are out in plain sight, your children and spouse will grab them and start munching without thinking about it too much. 
5. Get a Full Night's Rest 
You and your family should be getting your full 8 hours each night. Without it, you won't be able to focus on your daily duties. It also ruins your appetite and affects your mood. 
The more tired you are, the more vulnerable you are to stress. Poor sleep schedules are also linked to obesity.
If you still feel like you don't have any energy even after getting a good night's rest, try to toss and wash kratom. It can increase your energy levels and improve your mood. 
6. Use Smaller Plates 
If all else fails, you can use psychology to get your family to eat better. Part of keeping a healthy diet is portion control. If you serve their meals on a large plate, they will clear it all before getting full.
It's strange but they will be equally as full if you give them a small plate. To the human brain, a plate of food is a plate of food. 
7. Drink More Water 
Other than keeping you hydrated, water has a ton of health benefits. One of them is weight loss and diet management. Drinking water throughout your day can increase your metabolism.  
The best time to drink water is right before mealtime. It takes up room in your stomach and makes you feel fuller so you eat less. 
8. Plant a Garden 
A healthy diet has to be coupled with exercise in order to be effective. Gardening is a great outdoor activity for the entire family. 
It gets you all outside, it involves heavy amounts of movement, and it promotes healthy eating. Your children will want to eat the veggies that they help grow after all.  
9. Schedule Family Playtime
Even if you only go on a family walk for ten minutes, that's better than not getting any outdoor time at all. Take your children to a park to play after school or set up a play area in the driveway. 
With the daily hustle and bustle of life, it is hard to make room in everyone's schedules for play but it's important that you try to get the entire family involved. 
10. Be a Role Model 
Your children won't catch on to the idea of healthy eating and fitness if you and your spouse aren't serious about it. You've got to be the positive role models. 
Create a screen time limit for yourself, get active, eat healthier, and go to bed on time. When your children can see you doing these things and see that you're having fun with it, they'll be encouraged to follow your example. 
Simple Health Tips for You and Your Family to Live By 
Are you trying to get your family to be healthier? It can be a struggle if they tend to cringe at the sight of a veggie. The first step is making healthy foods the only option. 
From there you can use the rest of these simple health tips to get them to change their diet and work towards fitness. 
Are you looking for more ways to promote health and wellness for your family? Check out our blog daily for more articles like this one. 
Anything to Add? Leave a Comment!