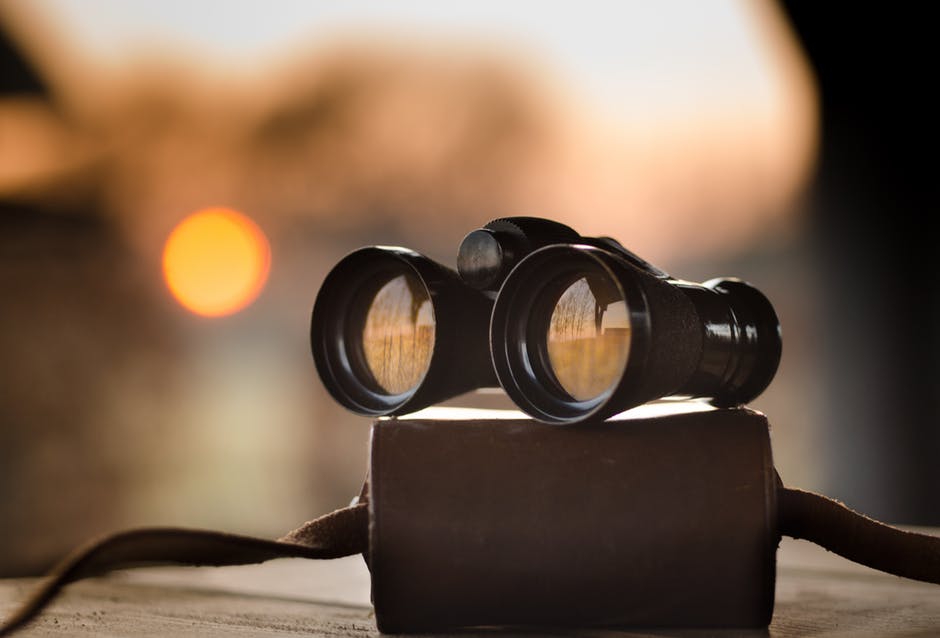 Whether you are admiring the red of a cardinal from your back deck, zeroing in on an elephant during a safari, or deer hunting, one thing is certain: You want the best binoculars your money can buy, perfectly suited to the task at hand.
When shopping for binoculars, you'll need to consider a few questions. The old adage is true, "If you don't know where you're going, any road will take you there."
Narrow your focus, and read on to find the right binoculars for you.
What Is the Function?
Knowing the purpose of your binoculars will help you select the best binoculars. The specifications should match the function. Consider the following features and accessories when selecting binoculars.
Magnification
Every binocular features two numbers. Magnification is the first number. An 8 x 42 optic has a magnification of 8. Note that any product with magnification over 10x will require a tripod.
According to Binoexpert, the ideal magnification is an 8 because it offers a wider field of view and greater steadiness.
Objective Lens Diameter
This is the second number in a binocular description. The objective lens is the lens closest to what you are viewing. It is responsible for the amount of light that flows through the binocular.
A diameter of 30-42 mm is generally recommended.
Field of View
Field of View (FOV) is the visible area seen through your binoculars as you look through them. A larger field of view is better for animal watching, as it allows for the tracking of movement.
Close Focus
Close focus is a measure of how close you can get to your subject (e.g., deer or bird) and still be in focus and get a clear picture. The smaller the close focus the better, and anything under 6.5 feet is considered good.
Roof vs. Porro Prisms
Porro prisms are cheaper to manufacture, but they are more difficult to carry around. Roof prisms are more common, easier to use, and weigh less.
Accessories 
Every pair of binoculars needs a case, eye caps, and neck-straps. Big game hunters need a chest strap that allows for all-day comfort and to carry other gear.
Durability
For hunting and rugged sports, durable features are crucial, and waterproofing/fog proofing is essential. Weatherproof is not the same as waterproof, so be sure to look for the waterproof label. Fog proofing is often described as "nitrogen purged" or "nitrogen filled."
Ease of Focus
Consider whether the focusing knob is easy to focus and whether it focuses quickly.
Warranty
A warranty reflects the faith that the company has in its engineering. Read the fine print, and opt for an extended or specialized warranty depending on your needs.
Built-In Camera
Although it is not recommended to buy binoculars with this feature (the images are lower quality than those of a digital camera), you can still find some binoculars that feature a camera.
Rangefinder
Used in hunting, these display the distance to your target within the image you are viewing.
Night Vision
Make sure to get actual digital night vision binoculars from companies that specialize in making this technology, as there are many that are sub-par.
Image Stabilization
This allows the binoculars to be held steady, especially when using a high zoom power. A tripod eliminates the need for this feature.
Variable Zoom
This allows you to zoom in and out on an image, as opposed to having to focus on a fixed image. Using a tripod minimizes shakiness.
Marine
Marine binoculars are waterproof, and commonly have a built-in compass.
What Is My Budget?
The cost of binoculars ranges anywhere from $100 to 3,000, and the general rule of thumb is that that the more you spend, the better image you'll have. The type and quality of the glass and prism, the glass coating, and the engineering of the binoculars all hinge on the total price point. Ultimately, if you spend at least $200-$300, you will receive high-quality glass and technology.
What Feels Good?
It is highly recommended that you try out any pair of binoculars you want to buy. Binoculars are sold at sporting goods stores and electronics retailers, like Cabela's, Dick's Sporting Goods, and Best Buy.
Consider the following characteristics, and how they meet your needs.
Size
Do you feel comfortable with compact, mid-size, or full-size binoculars? Are they going to be too heavy for the time you plan to use them? Do they fit well in your hands, and can you access the focus easily?
Remember that as the objective lens diameter increases, so do the size and weight of the binoculars.
View
Focus on a detailed object at the store and pay attention to the sharpness and brightness of the image, along with the clarity and brightness from side to side in your field of view.
Eye Relief
Eye relief is the distance between an eyepiece and your eye while the whole field of view is visible. If you wear glasses, you'll want an eye relief of 11 mm or more. Most binoculars allow you to adjust the eyepieces for maximum comfort and viewing.
Which Brand Do I Choose?
Here are some popular brands to consider, along with their specializations and unique features.
Upland Optics
These binoculars are well-known in the hunting arena, and are unique for their lifetime warranty, and direct-to-consumer business model.
Bushnell
Bushnell is old and well-established, founded in 1948. They originally imported binoculars from manufacturers in Japan, Taiwan, and Hong Kong, making them available to the masses. They are one of the largest companies in the space, with a wide variety of price ranges and products.
Maven
For those looking to customize their binoculars, Maven allows you to customize everything about your product, from color to size.
Purchase With Confidence
The best binoculars are the ones that are suited to a particular function, feel good, and fit your budget. Like shoes suited to their occasion, the right binoculars will take you comfortably where you want to go.
Now that you know how to choose the best binoculars for you, check out the rest of our blog for more guides!
Anything to Add? Leave a Comment!