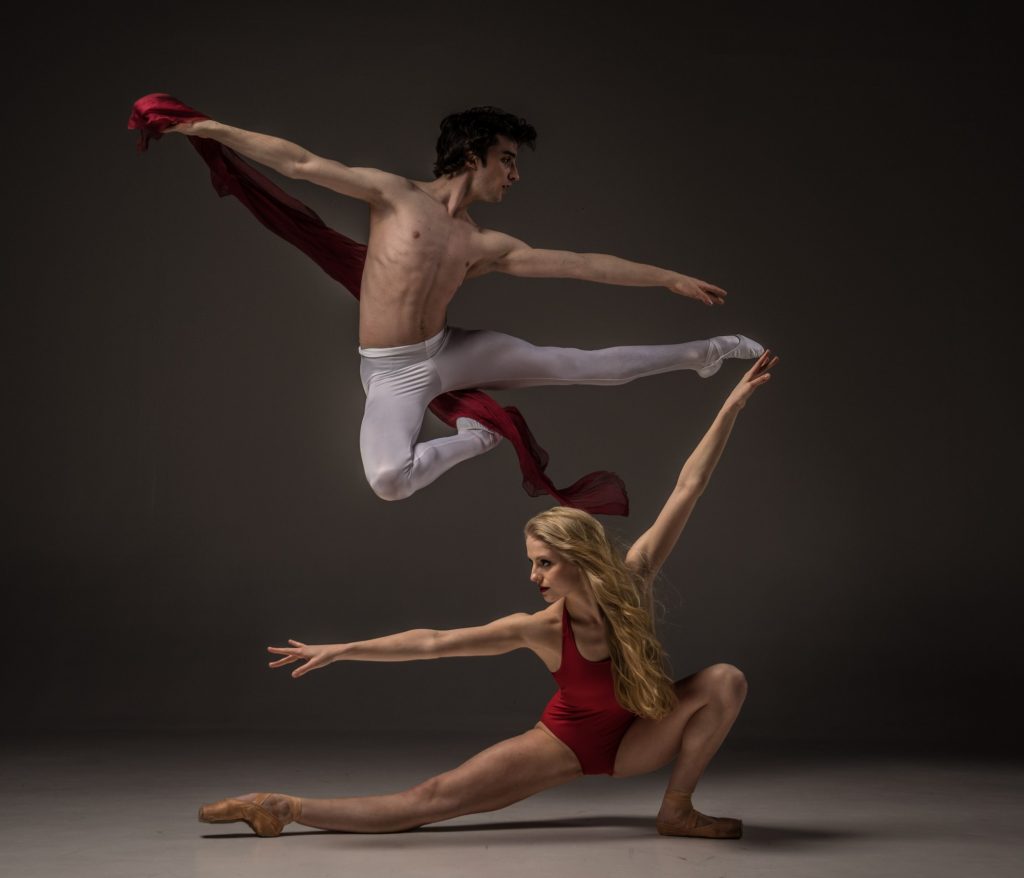 From 16th century Italy to the present, ballet has soared in popularity because of its fancy pirouettes and fouettés gracing the stage.
But ballet isn't all embellished tutus, it also has many benefits like improving your posture, your physical coordination, and your focus.
You may have always wanted to try ballet, but weren't sure where to start. Sound familiar? If so, you've come to the right place. Here are our favorite ballet positions for beginners. 
First, Come Prepared
Before learning ballet basics, invest in traditional ballet attire which, for girls, is a black leotard and canvas ballet shoes. Guys often wear thicker black tights with a fitted t-shirt and black ballet slippers.
The Five Positions
Whether you want to learn ballet at home or copy ballet positions with pictures, it's important to know how the five positions break down. For example:
First Position 
Those learning ballet know how important these ballet positions are. The first is crucial as most ballet steps stem from this point.
First, turn your feet outwards as far as it's comfortable because you must be completely balanced. Your toes and feet must be fully touching the floor. Make sure they're not rolling forwards and don't put them in a completely straight line either.
In the beginning, your heels won't touch which is fine, just bring them as close together as possible. Your arms should be relaxed, not touching your thighs, and kept an inch in front of you.
Second Position 
Now, slide one foot away from the other and keep them turned out. Your feet should be kept one and a half lengths of your foot width apart. Next, bring your arms out to the side to form a smooth line. Your elbows should face the back of the room and keep your hand extended comfortably so it's still relaxed. 
Third Position 
Slide your foot back to touch the other and then bring it across. Your front foot's heel must touch the arch of your back foot. 
Fourth Position 
Now, slide your front foot in front of you. Stop when your feet are around twelve inches apart.
Fifth Position 
For the final position, aim to form two parallel lines with your feet. First, slide your front foot back towards you. Bring it slightly further across your back foot so when your feet are touching, it's front toe to back heel and back toe to front heel. It may take a little practice but you'll eventually get it. 
Those Are Ballet Positions for Beginners
Every ballet dancer must start wth ballet positions for beginners before they can delve further into the art form. The five positions are an excellent place to start so you get familiar with positioning your feet the right way. And, for best results, invest in a pair of canvas ballet shoes to help perfect your moves. Happy dancing!
Did you find this article helpful? If so, check out more of our articles on our blog!
Anything to Add? Leave a Comment!