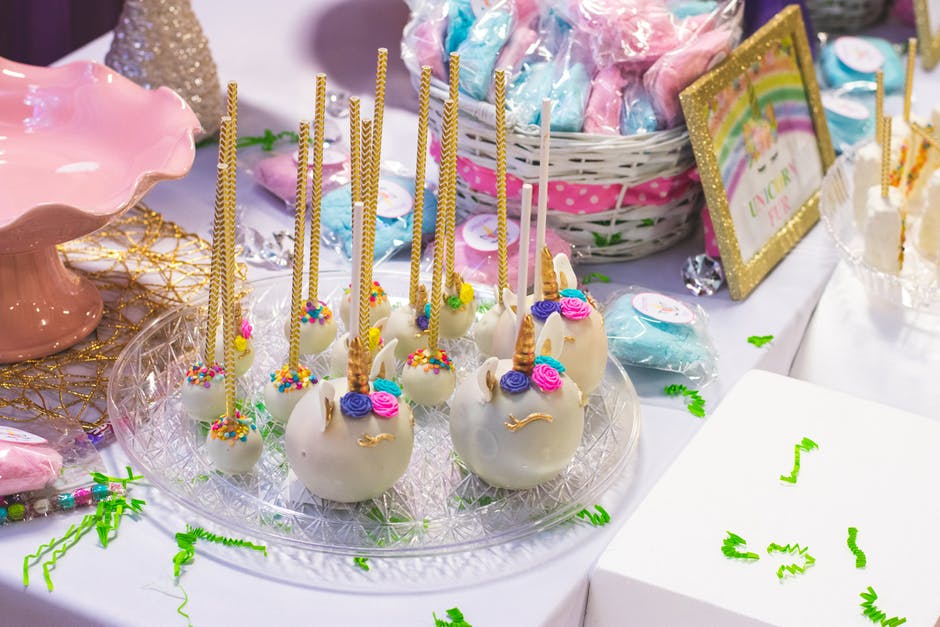 Planning a party can be an expensive proposition. There are just so many factors to consider!
And it's easy to go over budget if you're excited about celebrating a special occasion with your loved ones. If you're worried about this, there are steps you can take to rein yourself in.
Here are the best tips for planning parties on a budget.
Keep Your Budget in Mind
Before you start planning your party, you should lay out how much exactly you have available in your budget. Then, you should go through what things you'll definitely need to throw your party, and what things are just nice to have.
That way, you'll know how much you have leftover to add extras after you put the necessities together. 
For one, if you're planning to provide food, you should get your menu organized and budgeted for before your start splurging on expensive decorations or novelty party games.
If you're planning your party around a specific activity, make sure that activity is squared away before you start buying a ton of snacks and alcohol to supplement that activity. Make sure you have what you need for your party before you get into what you want for your party.
Take the Holiday Into Consideration
Different holidays may require higher budgets than others, depending on the time of year.
A New Year's Eve or Fourth of July Party, for example, will probably require a higher budget than an Arbor Day party. But never fear, there are tips out there for every party under the sun.
For example, these Memorial Day party ideas can help give you some options to keep your budget in check.
If your party isn't for a specific holiday (say, if it's for a birthday party or B'nai Mitzvah) you should pick your theme before you start purchasing party supplies. That way, you won't be buying unnecessary items which could cause you to spend more than you need to.
Also, if it's not for a specific holiday, try to plan for a less busy season day — for example, if you plan your party for a Sunday, venues will be cheaper than on a Friday or Saturday.
If possible, though, you should definitely throw the party at your house — much lower overhead! If you do need a venue, try an Airbnb or other shared space — there are hundreds of options available, for every price range! 
You should also consider who your guests are and what they would need in a party. If you're planning a birthday party for children, what they need and want in a party will be radically different than a retirement party.
Considering what your guests would need the most at the party is an important part of planning a party on a budget.
Substitute Where You Can
If there are cheaper options you can substitute for more expensive standards, try using the cheaper option! For example, use e-vites instead of printed paper invitations. E-vites are better for the environment, along with being better for your wallet!
And try and use your own cutlery and plates, instead of disposable, for the same reasons.
Also, you can try making your own decorations, rather than splurging at your local party supply store.
Making your own decorations will also make your party stand out among the crowd of cookie-cutter parties.
There are tons of super cute D.I.Y. craft decoration recipes you can find all over the Internet, and most are easy to do with only basic craft supplies needed!
And, for many of the recipes, you can substitute purchased supplies with what you already have on hand, for even greater savings! You should be able to find most of the rest of the supplies at the dollar store.
Keep Expectations Low
You're not going to be able to throw a gala for several hundred people on a limited budget. You need to go through your guest list and your expectations in advance, to make sure you're being realistic about your options.
Keep your budget-party planning small, so that you don't end up having to overspend on food and drinks.
Get Your Guests to Pitch In
If you're having an intimate gathering of friends and family, you could get your guests to pitch in with some of the more expensive aspects of party hosting.
Make your party a potluck, so you'll be able to sample your guests' best dishes. For extras or snacks, check out your local big box store for the best possible deals.
You can also set up a buffet so that your guests won't get stuck with food they won't want. You'll be saving money without wasting food! Try out a salad bar, or a make your own taco bar, for even more party fun.
You can also tell your guests your gathering is B.Y.O.B. (bring your own bottle). Alcohol is one of the most expensive aspects to every party, and since not everyone drinks it is reasonable to ask people to provide their own beverages.
It's important to note that these tips don't work for every party — for example, if you're hosting a wedding, it's very important to splurge on the open bar!
Don't be afraid to ask for help when you need it, too, or accept it when it is offered. Your immediate family members will likely be happy to pitch in, along with your best friends.
Instead of hiring a professional D.J. or band, why don't you get one of your music-loving friends to curate the music? It's important not to get overwhelmed when planning a party on a budget.
Planning Parties on a Budget is Totally Possible
Planning parties on a budget isn't as difficult as it seems at first glance. You just need to make sure you budget correctly, plan in advance, and manage your expectations, and you'll be having a fabulous party in no time!
For more tips and tricks to help you save money, check out some of our other blogs!
Anything to Add? Leave a Comment!