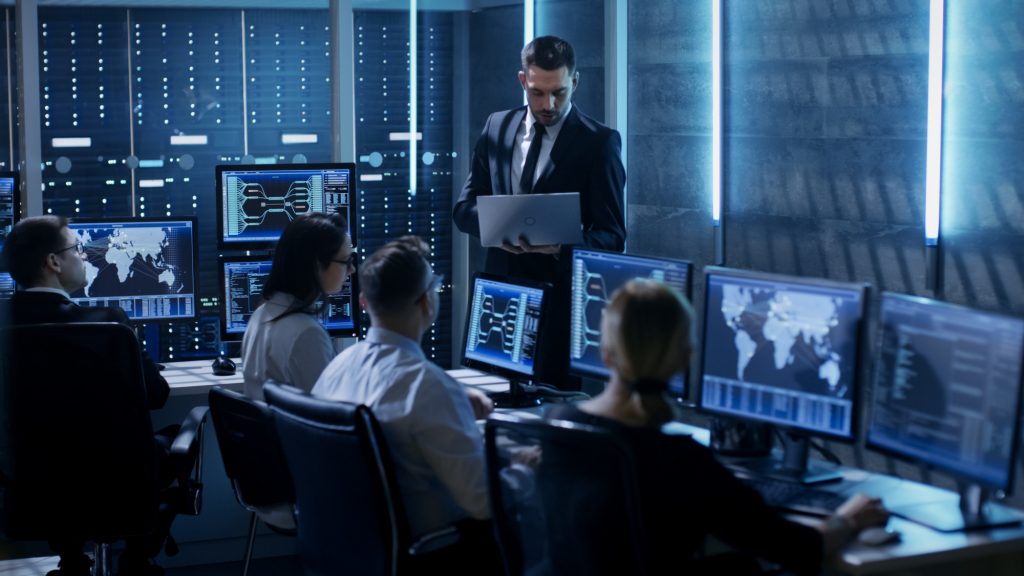 Every person has a gift that they are best at. These gifts often turn into hobbies and careers because a gift is not just something a person is best at, it's what they enjoy.
It's what they can do feeling confident and happy in the workplace. For example, some people love taking care of people while others prefer to manage and organize things. 
Do you like being managing people and assignments and have a gift in technology? Becoming an IT project manager may just be for you.
Maybe you already have your feet wet in the area and just want to climb the ladder for the manager title. Maybe you are starting from the beginning. No matter the case, it is a career any person with the right dedication and mindset can do. 
Becoming an IT Project Manager
An IT project manager manages and directs activities related to implementing project communication and information technology. It also includes overseeing schedules and budgeting.
An IT job can literally be related to working in information technology. However, there are non-IT project manager jobs too. This type of work is a different area where you manage marketing, operation, and finances. 
They excel in computers and information able to work full-time at a company site or telecommute. 
They work within a team to ensure set goals are met. A great IT Project manager is an excellent co-working, team leader, and supervisor all in one. It is your insight and skills a company depends on to solve problems. 
Overview of Requirements
You will need at least a Bachelor's degree in information technology, IT project management, computer science or other related fields. In addition, you must have some level of experience (how much will vary based on the company who is hiring). Salary-wise, you can expect to make about $143,000 annually. 
Skills Needed 
A few of the skills you will need to excel as an IT project manager include:
Time management
Good communication
Personnel management 
Multi-tasker 
Attention to detail
Strong work ethic 
Critical thinker and ability to think under pressure
Can maintain and meet given deadlines 
Leadership and decision-making skills 
Analytical sills 
Creative, organized, accountable 
Able to interpret instructions in many forms 
Knowledge of business vases and processes of risk management
Skill in: Java, Scrum, Atlassian JIRA, Microsoft Project
Training/Certifications 
Self-development and self-learning to better yourself as an IT project manager will make you more comfortable with your work. There are certifications and training available to boost your level of expertise. 
Let's review three courses you should look at that deal with the tasks an IT project manager handles.
IT Project Management
There are training courses in project management available. It will provide you information on things concerned with technology like hardware, software, networks, and infrastructure. 
ITIL
This acronym is short for Information technology Infrastructure Library. Taking a course here offers the best practices needed to create and implement IT service management for businesses you work for. 
ITSM
This is short for Information Technology Service Management. Completing this training will teach you how to send end-to-end IT services for businesses. 
Here are a few certifications you should also consider: 
Project Management Professional (PMP) Certification
A PMP Certification is the most common type of certification taken. Those who do not have a degree in project management must have at least 5 years of experience to take the course. Those with a degree only need 3 tears. 
The comprehensive course offers training on widely accepted standards to ensure successful projects. It must be renewed every 3 years. 
Scrum Certification
Scrum is a type of Agile framework used for software industry projects or product management. 
SAFe Certification
Scaled Agile Framework, or SAFe, provides structure when creating software. It enhances the process in a predictable, constant manner and is a part of Lean-Agile transformation. 
After training, you will understand how to apply SAFe to Scale Lean and Agile development. You will know how to plan and execute Program Increments while building an Agile portfolio.
The SAFe certification cost is worth it for those who want to be competent in Agile. In order to take the exam, you will need to have at least 5 years of software development experience and knowledge in Scrum.
PRINCE2 Certification
Projects In Controlled Environments (PRINCe2) is a type of project management. It can be divided into two levels: PRINCE2 Foundation and PRINCE2 Practitioner.
PRINCE2 Foundation tests you on your basic knowledge and does not have any requirements needed to complete the exam. You only need to have previous experience in project management.  
PRINCE2 Practitioner confirms your ability to use PRINCE2 in real cases. You will be permitted to work in projects pertaining to PRINCE2 without issues. 
Gaining Experience 
Possessing a master's degree along with experience increases your chances of landing a job. Before you can be a manager for others, you need to have some level of experience so you know what you are doing. 
While certifications and degrees are helpful, the best way to get the job and be successful by gaining real work experience
A great tip for those wanting to gain experience, particularly upon graduating, is to complete an internship. It offers those with little to no experience to work with IT project managers that have been in the field for several years.
The insight you learn and the networking opportunities available will make looking for a job easier. If you're lucky, you may even get hired directly from the business who offered the internship. 
Finding Jobs 
You can find work through networking, word of mouth, online, or directly at companies who are hiring. Building your resume with your education and experience will help you match with companies. 
Advancing Within Your Career 
When you have the title of a manager, you dedicated time and energy to get there. You decided to invest in yourself and had a bigger outlook on your career. 
Those who become an IT project manager are critical of themselves and others to do better. They work hard to make a business grow and working as a unit with others while loving each step. 
It may not be a job for everyone, but it may be the perfect job for you and that's what matters. 
If you enjoyed reading this article, please take a look at other posts on our website.  
Anything to Add? Leave a Comment!