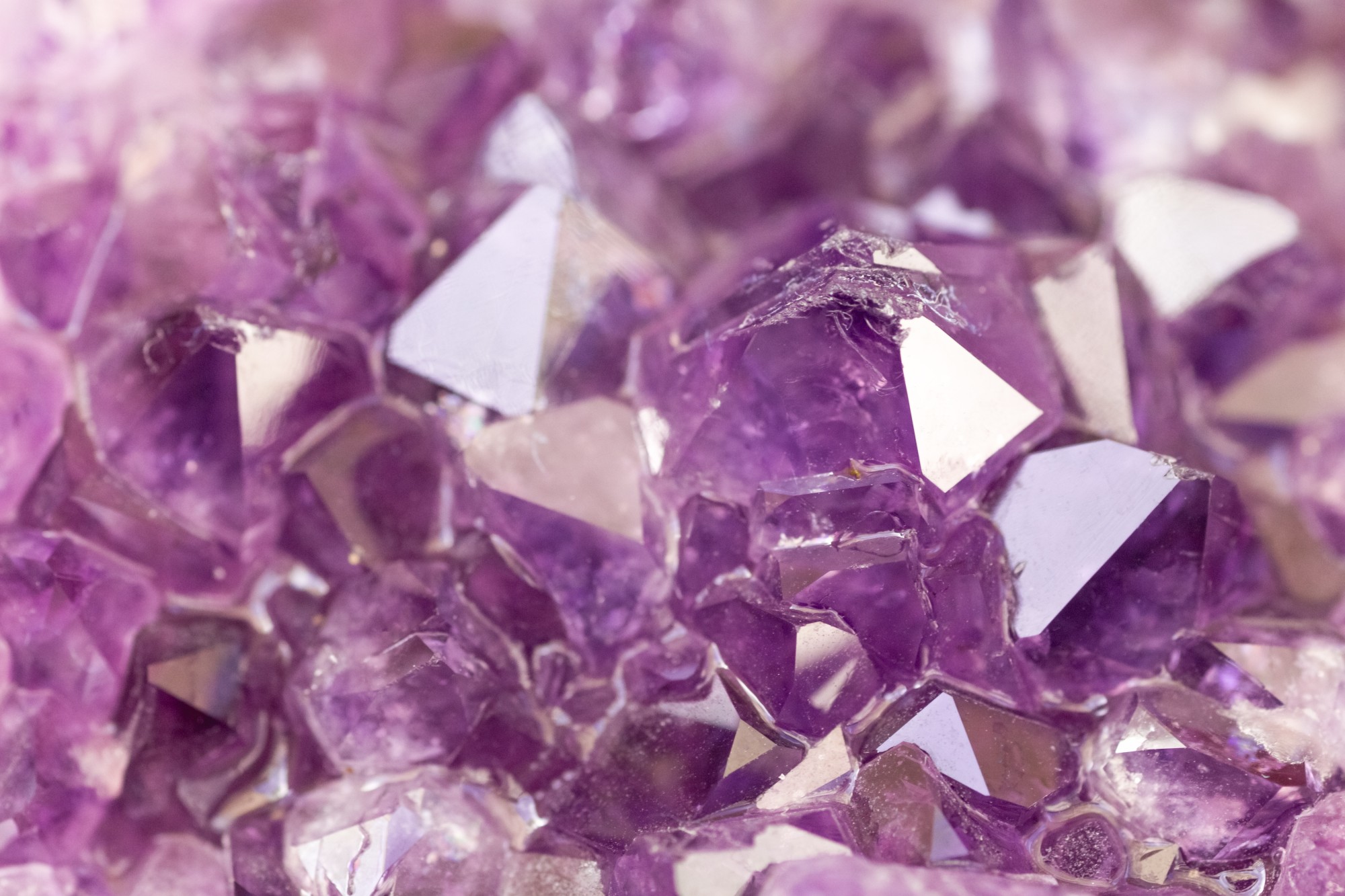 Crystals are natural stones filled with earth energy that transmits healing properties. They can be used for soothing emotional, mental, and physical pain and send positive vibrations to a difficult situation.
Pretty crystals are a beautiful spiritual present for both pregnant women and new moms who are overwhelmed, tired, and out of balance.
Keep reading to learn all about the most powerful pregnancy and motherhood crystals and pick the right ones to give as gifts.
1. Rose Quartz
One of the most essential crystals for pregnancy is rose quartz, known as the "Crystal of Love". It features a pretty baby pink color and has an energy of nurturing energy and protection. The mom can either bring the crystal in the delivery room or place it in the nursery to help protect the baby.
2. Moonstone
Moonstone is one of the most popular crystals for labor and childbirth, stimulating an easy pregnancy and delivery. It has positive effects on the female reproductive system and may enhance fertility with women struggling to conceive. Moonstone is also great for new moms, as it can balance out the hormones and help stabilize emotions.
3. Malachite*
One of the most beautiful birth crystals is malachite, also known as the "midwives' stone". It features a jade green color and can help with pain relief, stimulate contractions, and support safe childbirth.
*Caution: Malachite can be toxic if not used properly. Never use malachite in its raw, unprocessed, unpolished state. Never use malachite to make crystal drinks of elixirs and do not let malachite get in contact with water or moisture as it can be extremely toxic for the mom and baby.
4. Black Obsidian
Black obsidian is a wonderful crystal for clearing negativity, bad energy, and pain surrounding pregnancy and/or childbirth. It's a great stone for new moms who struggle with guilt, frustration, and negative body image.
For best results, gift black obsidian to your pregnant friend at least one to two weeks before her due date. The crystal can help with cramps during labor, physical and mental overwhelm, and provide protection in dangerous situations. 
5. Amethyst
Amethyst crystals have a beautiful violet color and can offer pain and tension relief, stability, emotional grounding, and protection for the mom and baby. Amethyst will look beautiful on a fertility necklace or a bracelet for the pregnant friend or new mom in your life.
6. Lapis Lazuli
Lapis Lazuli is a beautiful royal blue crystal with white and golden specks throughout. It can help pregnant women and new moms find relief from pain and stress, support an easy and safe delivery, along with anxiety and restlessness during labor.
These Pretty Crystals Are the Perfect Gifts For Pregnant Women and New Moms
If you have a pregnant lady or a new mom in your life, pretty crystals make for great gifts that she can use for a long time. Make a special collection for her with carefully selected stones that she can carry everywhere with her.
Want more pregnancy and parenting tips? Read some of the other articles on our website where we share the latest trends, news, and updates.
Anything to Add? Leave a Comment!