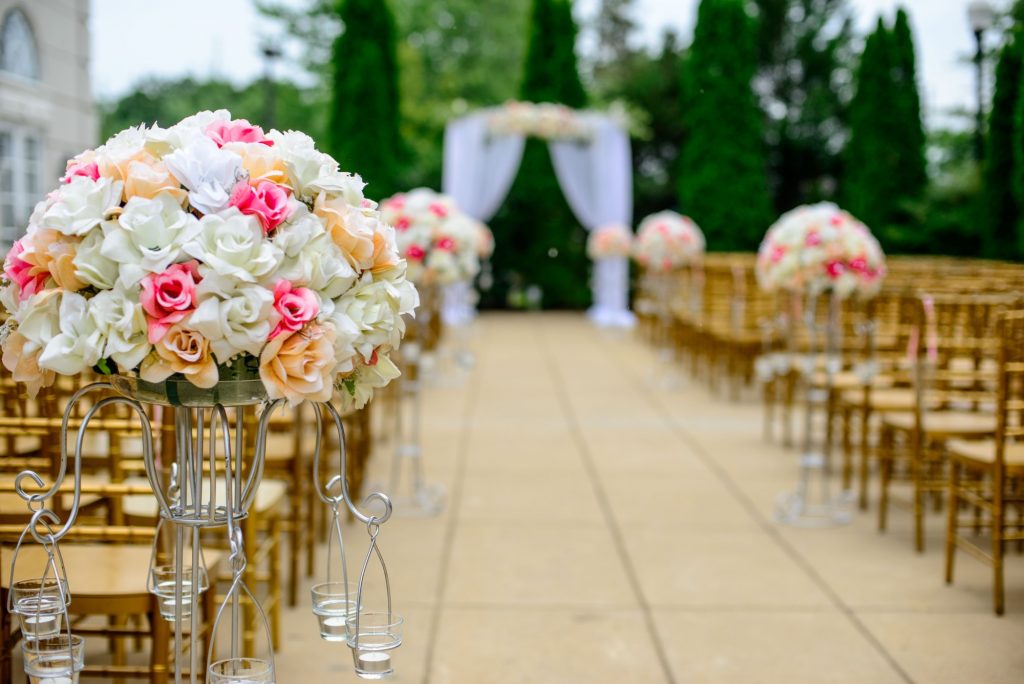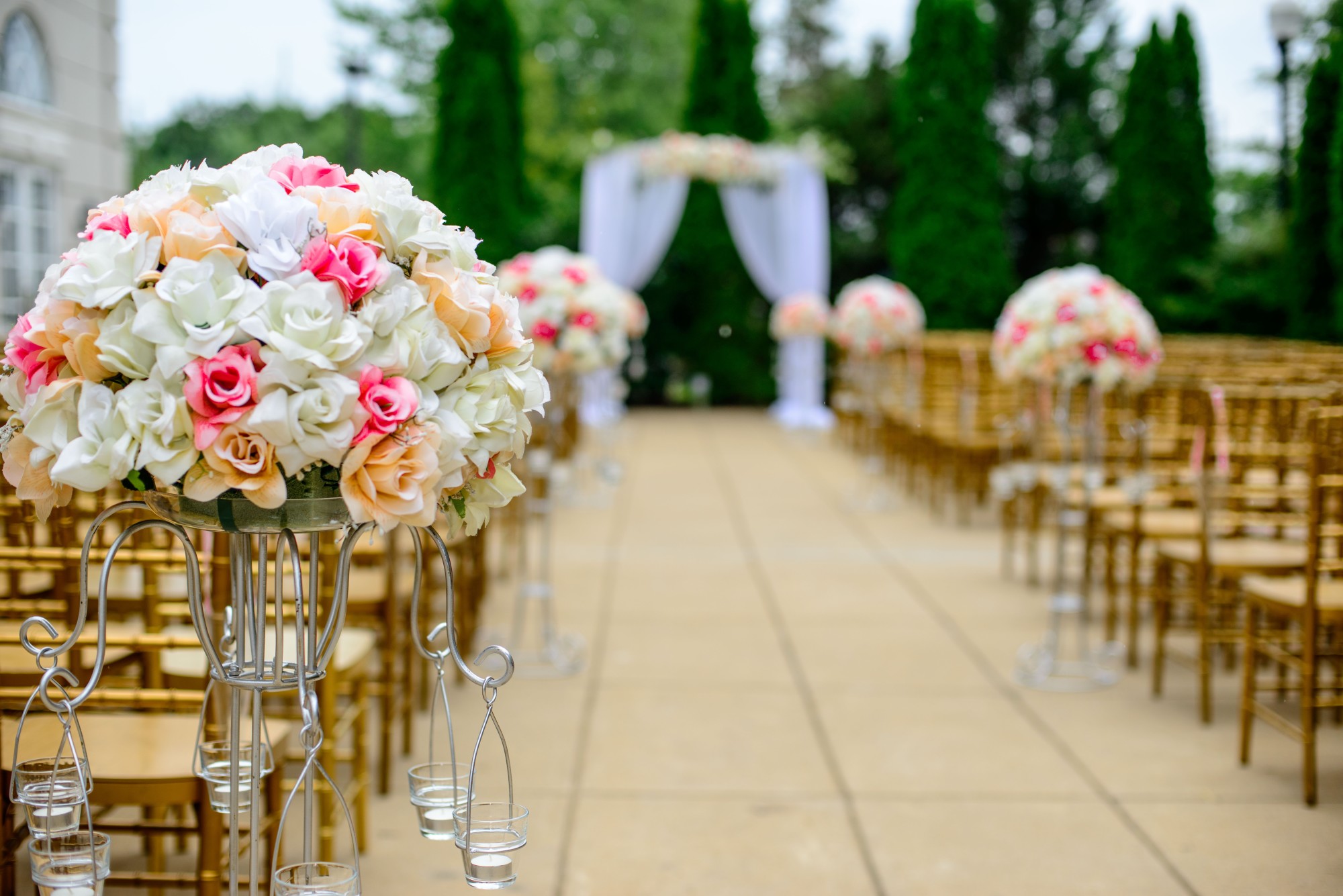 What's the top reason Americans marry? It's all about love.
Research shows that 9 in 10 Americans state love as the main reason for entering into a marriage. As you get ready to tie the knot, make sure your wedding theme expresses your love story.
Are you looking for a classic-themed wedding, dripping with elegance? Do you and your partner love keeping it casual, and a rustic outdoor wedding is more your style?
If you're having trouble picking a theme for your wedding, the best place to start is by choosing your wedding chairs. There's a ton of wedding chair options for you to choose from, so we're here to help you out. Read on to find out about the best chairs to set a theme for your wedding.
1. Cane Back Chair
For a cherished antique look, consider trying the cane back chair. While there different types of materials, it's common to find cane back chairs made with woven materials. Imagine, long dried grasses or bamboo plants, weaving together to create the backing of the chair.
We also love the cane back chairs because they have a neutral color. Adorn your cane chairs with a light satin cushion and you'll be all set for a vintage themed wedding.
2. Infinity Chair
In addition to matching your theme, your wedding chairs can also have symbolic designs. If you want a chair that represents your everlasting love and unity for your partner, then you need the infinity chair. Also popularly referred to as the phoenix chair, an infinity chair has an oval backing.
The oval back has two circles that overlap each other, creating the infinity symbol. There are several colors you'll be able to get your infinity chairs in. We suggest going with white, gold, black, or clear acrylic colors to show off these chairs' elegant style.
If you like the idea of having a unique backing, but don't want the infinity symbol, get a cross back chair. Cross back chairs are incredibly versatile, so they'll also work for almost any theme.
3. Ghost Chairs
If a chic chair, with the modern appeal, is what you're looking for, then you need to check out ghost chairs. Ghost chairs or mirage chairs offer a modern design in a minimalistic type of way. These chairs get their name because you can see through them (like a ghost, boo!).
Common materials for ghost chairs include lucite or acrylic. You'll also have to decide if you want your ghost chairs to have arms. To truly embrace a minimalist themed wedding, go with the no arms option.
4. Folding Wedding Chairs
If you're thinking about using folding chairs for your wedding, you'll have plenty of choices. The markets full of different designs and styles for folding chairs, making them the perfect choice for casual or elegant weddings.
Here are some of the folding chairs you should look at:
White resin chair
Ispra resin chair
Malaga resin chair
Natural wood chair
White Samsonite chair
Brown Samsonite chair
Black resin chair
Ask yourself, are you looking for comfort, convenience, style, or all 3?
5. White Resin Chair
Keep it comfortable with a white resin chair with padded seats. The white resin chair folds out and offers a simple style for the legs, with a curved backing.
6. Ispra Resin Chair
If you plan on having a long outdoor wedding, then the ispra resin chair would be a better fit. The ispra chair is a little heavier and provides guests more sitting support. Instead of a curved back, Ispra chairs have horizontal, rectangular backs.
7. Simple Slotted Chairs
Slotted chairs are a popular look for outdoor cafes. Slotted chairs are casual, while also being stylish, making them perfect for classic themes.
We suggest getting extra comfortable seating pads and decorating them to match your wedding theme. Your guests will appreciate having the added comfort, and the photographs will look stunning. Consider decorating the seat cushions with flowers that match the color palette of your wedding, or even strips of ribbon.
8. Chiavari Chair
Keep it classic with a chiavari chair. These elegant chairs come in all sorts of colors. However we find gold, and other yellow colors, often work the best.
You can use a chiavari chair for any type of wedding theme. If you're going for a super classy affair, this versatile chair will be able to tie the room together. However, if you're looking for a casual cafe setting, chiavari chairs are simple enough to complete the look.
9. White Bistro Chair
If you're having a laid-back outdoor wedding, you need the white bistro chair. You'll be able to enjoy an easy-going wedding, without having to worry about chair issues. Bistro chairs are easy to stack and move.
You can start, by having your chairs in a seating arrangement for the ceremony. Next, when it's time to eat, guests can easily move their chairs to the picnic area.
White bistro chairs are often less expensive too. If you like the idea of a white bistro chair, but you want to make it a little bit fancier, get a chair cover. You can have the colors of the cover match your wedding theme, or go with a sleek black cover.
10. Chameleon Chair
If getting a chair cover sounds like a good idea, then you should look into getting chameleon chairs. If you're having trouble picturing chameleon chairs, it's because these chairs are usually hidden behind chair covers.
Chameleon chair designs have metal frames, making it easy to dress them up any way you like. You can adorn your chairs with stylish cushions, fancy slipcovers, and more. If you would like a more minimalist look, or you're going for a contemporary-style, consider keeping the chameleon chairs completely bare.
Choose Your Chair
As you can see, there are plenty of wedding chairs you can choose from. We hope that our article was able to help you narrow down your selection at least a little bit. Once you know the chairs you want, you can begin planning the rest of your wedding theme around it.
Weddings are full of decisions, and we're here to help you with all of the heavy lifting. Ready to check another item off your wedding to-do list? Explore the rest of our site.
Anything to Add? Leave a Comment!