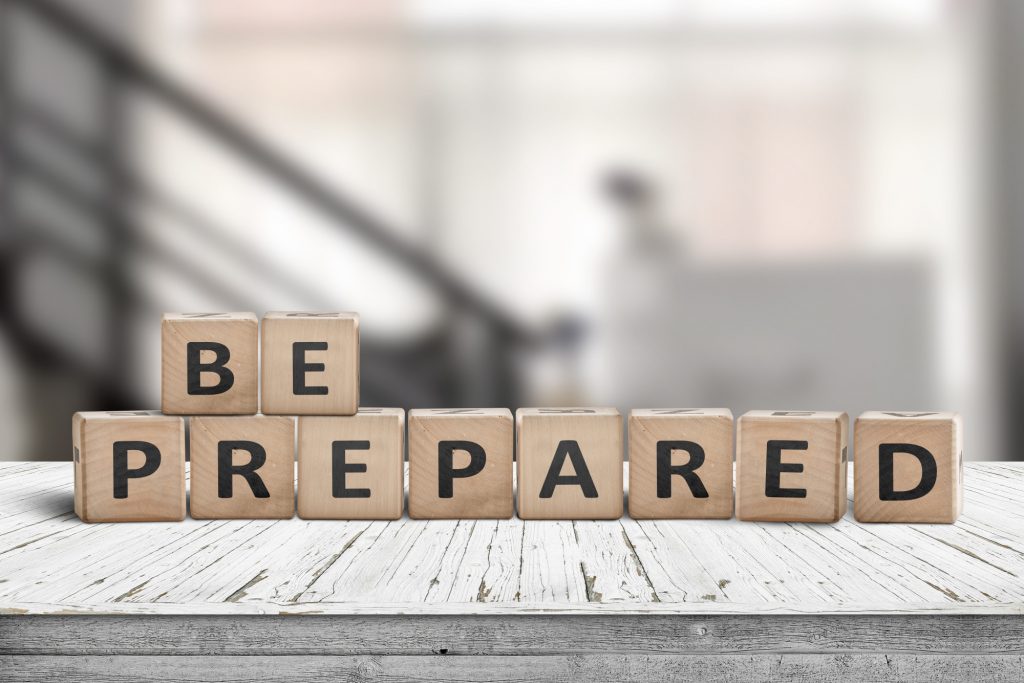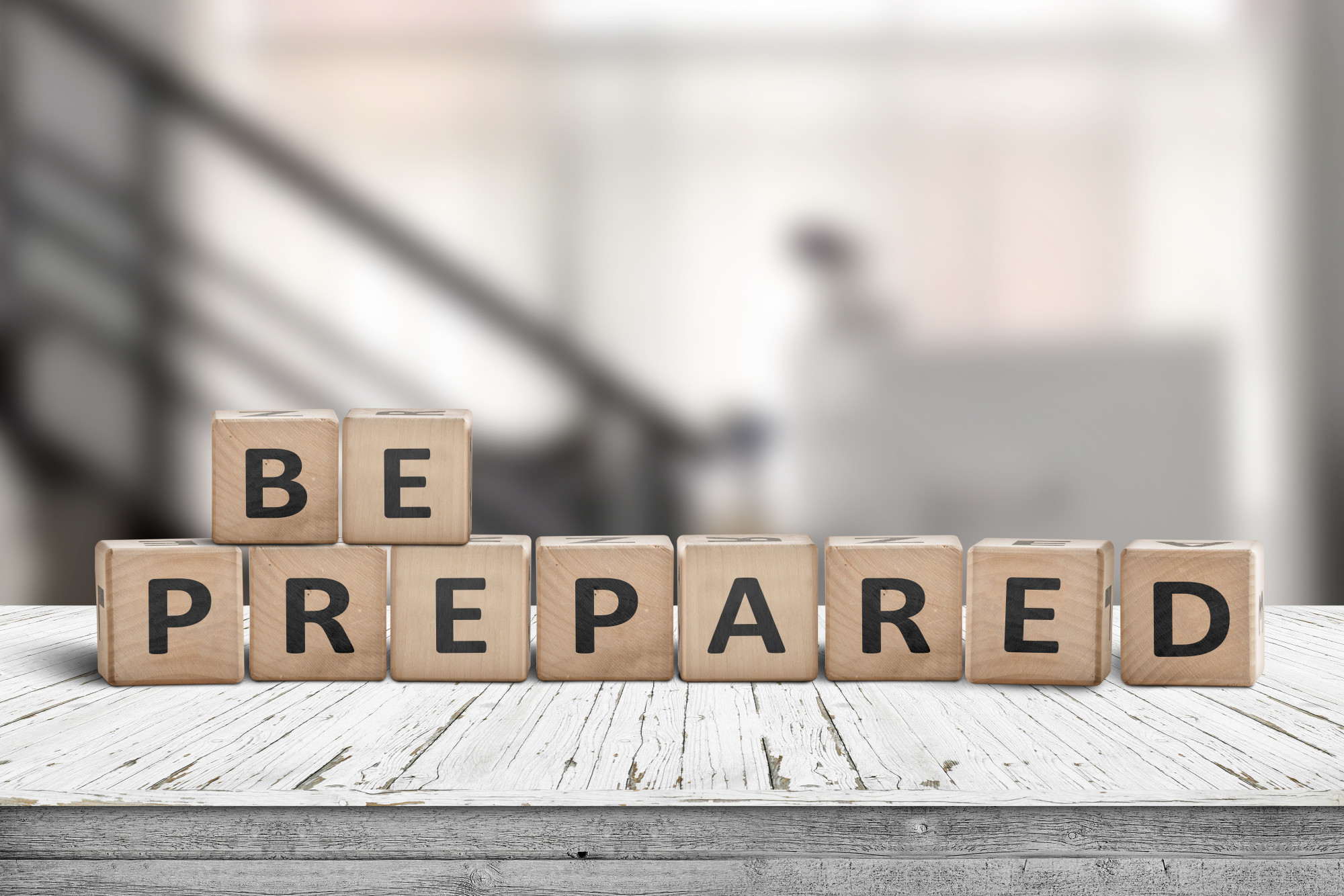 y person who calls themselves a prepper often gets a weird look or a bad name. There are certainly those who have taken the idea to the extreme, but it is always a good idea to be prepared for an emergency. 
Threats to your family can come in many forms; financial problems, natural disasters or even possibly social unrest. 
If you lost your job or financial resources or your area was hit with a flood, tornado or blizzard would you and your family have the necessary supplies to survive? 
You can spend thousands on pre-made kits, but it may not have everything you need or contain many things you would never use. It is a much better idea to create your own prepping list based on the unique needs of your family. 
If you begin small and slowly build the supplies, you can create a stockpile of items needed to keep everyone close to you safe and fed without breaking the bank. 
Let's take a look at how to start prepping on a budget. 
The Basic Survival Kit
Depending on whom you ask, a doomsday prep kit can consist of material to live off the grid indefinitely and even defend yourself militarily. 
The information provided here is more of a short term (2-3 month) stockpile of basic survival necessities. 
Everyone has a different idea of what they think is needed to survive, but there are some pretty basic supplies recommended for emergency prepping. 
Water
You must have clean drinking water. You may not feel the need to invest in a water purifier, but you should certainly invest in lots of bottled water. It is inexpensive, and there is no expiration date. There should also be a supply of water purification tablets on hand.
For calculation purposes, each person needs about two gallons of water a day. This is for both drinking and sanitary use as well. 
It is a good idea to have at least 30+ of the value packs of water. You should also have a few one-gallon containers. If your budget allows, you could even invest in a 7-gallon water container. You will have less waste pulling from this tank regularly. 
This supply can be built on and you can be assured of having plenty of water as it is used for so many things daily. With no expiration date, it will not be wasted even if no emergency arises.
Food
The food stored for emergency purposes will be mainly canned foods with a long shelf life that can be eaten on their own or mixed with others. 
You can stock up on these items when they go on sale at the grocery store. 
Depending on personal preference get several cans of vegetables, sliced potatoes, beans, tomato sauce, pasta sauce, gravy, ready to eat pasta, mac and cheese, and fruit. You should pick up instant mashed potatoes, peanut butter, rice, and ramen noodles. You can also purchase meat in the form of canned tuna, chicken or roast beef.
Be sure to include energy bars and even vitamins in your food storage. The energy bars can be consumed quickly and provide a boost while the vitamins can supplement the nutrition that may be missing with pre-packaged, quick or canned meals.
While you are stockpiling, it's ok to throw in some of the goodies you like as well. You should be able to find room for a few bags of candy and a couple of tins of cookies. 
Sanitary Items Needed for Prepping On a Budget
Building an emergency prep kit is more than just food and water. You will also need some sanitary supplies to keep things clean and reduce germs. 
The number one item you will need is toilet paper. It can be purchased fairly cheap, so stock up on it. 
You will also need baby wipes (or wet wipes), tissues, hand sanitizer, and bleach. Depending on your ability to wash dishes, you may need disposable plates and cups. If you plan to wash dishes, you will need liquid washing detergent. 
You will need to store an extra toothbrush and toothpaste along with a sewing kit and soap. If anyone in your group uses tampons, please stock up on them as well. Obviously, if there are babies, always have a stash of extra diapers and wipes.
It is a good idea to have some insect repellant on hand and also sunscreen just in case you are required to spend your time outdoors.
Emergency Items
Some of the items in this heading may not sound like emergency supplies until you need one. They do not all have to be purchased at the same time and you can make a list and buy them as they go on sale. If you enjoy yard sales, you might keep on the lookout for them there.
You will definitely need a manual can opener. If you have a multi-tool gadget, it probably has one, but a full-size version would be better especially with the possibility of many uses.
You should stock up on a supply of BIC lighters. Matches are also good to have, but they can get wet, so having a back up of lighters is a good idea. You can also purchase tea light candles. They don't have a very long life, but could definitely come in handy. In addition, you should have at least one good flashlight, if not two, and have a separate supply of batteries just for the flashlight.
Speaking of batteries, have a stockpile of multiple sizes.
You should have a lock box for your valuables. This is not foolproof, but you never know if you may be huddled together with a group of other people. Most people band together in a crisis, but it is always a good idea to keep personal treasures or information locked away.
Duct tape is another important supply for your emergency kit. It has so many uses and is relatively inexpensive. You should also have a small hammer and a box of wood nails.
A small tent might be down on your priority list, but if your survival kit is coming along nicely and you want to add more items, a tent is a good option. You should practice putting it together when you are not under stress, and it should be one that folds into a neat and tight bundle in case you need to move.
If you have the room, you should start a firewood pile. Depending on your emergency, that may not be practical, but it is always a good idea to plan for as many scenarios as possible. The more prepared you are for any circumstance, the better you will fare overall.
First Aid Supplies
There is no way that you can create a first aid kit to handle everything you might encounter. The idea here is for basic supplies to treat common illness or accidents. Traumatic injuries or acute sickness will still need to be handled by medical professionals.
You should have a supply of Tylenol and Advil for pain and fever. You should also get some Benadryl or other allergy medicine along with some cold and flu meds.
You can purchase pre-packaged American Red Cross First-Aid kits which has something for almost any type of small injury. In addition, you can purchase extra bandages and antiseptic spray or cream.
A few Mylar thermal blankets are a great addition to your emergency kit.
Your first aid kit should also include all medications specific to the needs of you and your family. It may be difficult to accumulate extra prescription meds, but you should try. You could check to see if you can purchase in a three month supply. That isn't fail-proof, but it might help.
There is also the option of putting in a refill as soon as the pharmacy fills it. That could provide a few extra doses each month that could be put away for emergency use. It is also a good idea to research natural remedies for problems within your family. It may not completely alleviate the problem, but it could help in the short term until the medicines could be taken again.
Having a stock of labels is also a good idea to help with safety. Anything that has an expiration date or presents any type of hazard should have a label. Most products have them, but if there is little light or in stressful situations, it would help to have an easy-to-read label.
In extreme emergencies, a gas mask may be needed or at least useful. There is also additional survival gear you can stock up on. For more information, shop this site.
Rotate Your Supplies
There will be some supplies in your kit that will last a very long time, but not everything. For those items that will expire or have a short shelf life, you should rotate them out.
If you buy food that your family already enjoys, you can switch that out every few months and replace with fresh. Medicines should also be rotated out to ensure all the active ingredients are still good.
Having an organization system for emergency supplies is also a great idea.
The Bottom Line
It is difficult to prepare for every scenario that can come up in an emergency. However, that is no reason not to put together a kit to use just in case.
Prepping on a budget is a doable project that everyone can get on board with.
The zombies may not be knocking down the door, but emergencies come in all shapes and sizes. Having the supplies needed for your family to survive in the short term just makes good sense.
Anything to Add? Leave a Comment!