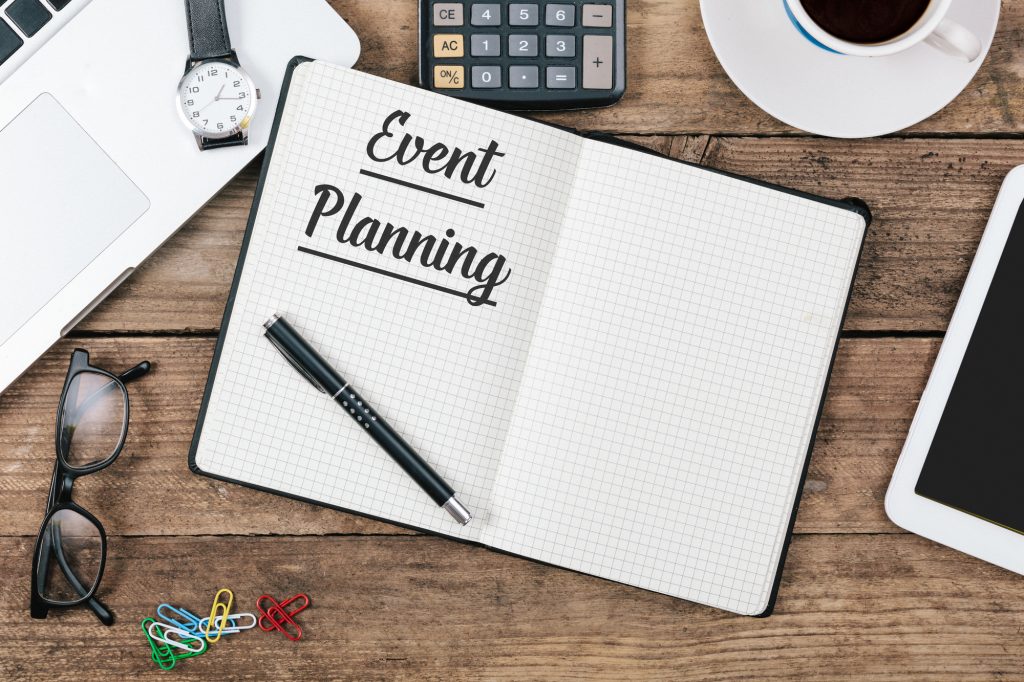 Planning an important event stirs up excitement and anticipation. However, a tight budget can put a damper on the fun.
Don't allow limited funds to restrict your event planning. Learn how to successfully plan a big event on a little budget!
Tips for Event Planning on a Budget
Keep calm and plan on. Learn how to event budget with the following tips.
Create an Event Planning Checklist
Always know exactly what you need and how much you can afford for any event you wish to plan. This will avoid pricey and unnecessary impulse buys that can land you in the red zone.
When creating your checklist:
stick to your objective
select a date
include venue options
add in the budget for each category/item
Create an event post mortem to improve the checklist for your next event.
Find Sponsors
Strategic event planning includes finding outside resources to help put on your corporate event. If you know who to approach, this can create a win-win situation for both businesses.
Reaching out to the right people could get you everything from a generous monetary contribution to important items and hands-on support. But, you need to present the opportunity to them properly.
Ask for support from companies whose target market matches your audience. Also, think about who can provide you with exactly what you need. Build a solid proposal to approach them with and include figures.
They will want to know:
the objective of your event
who you expect to attend
the exposure their investment will return
their access to the audience
who else you have sponsored the event
how this enhances their credibility
Straight shoot with exactly what you want from them and how they benefit. Misleading them will only hurt you in the long run. Honest and thrifty businesses tend to get more bang for their buck.
Think Digital
Going digital can seriously cut your costs. Get rid of prints wherever possible.
Use digital advertising campaigns, rather than print ads. For smaller events, like weddings, you can get away with sharing events for free with digital invites.
Even for larger events, find ways to get others sharing your event on social media, without paying for it. Guest speak on podcasts and get community pages blasting the info.
You may also want to skip print for the event pictures. Digital costs less and allows you to make a gallery for everybody to easily access.
Hire an Event Planner
Though this may sound like an added expense, hiring event planning companies can actually save you money. They know the ins and outs of budgeting, while you may waste time and effort trying to figure out where to get the best value with your budget.
They may also receive exclusive deals for repeatedly bringing clients to certain vendors. Event planners know how to negotiate and avoid hidden costs, virtually increasing your budget without moving your numbers.
Plan the Best Event Your Buck Can Buy
Thrive on your thrift with these event planning tips. Plan the best event your budget can buy!
We want to show you how to live your best on less. Check out more frugal living tips!
Anything to Add? Leave a Comment!