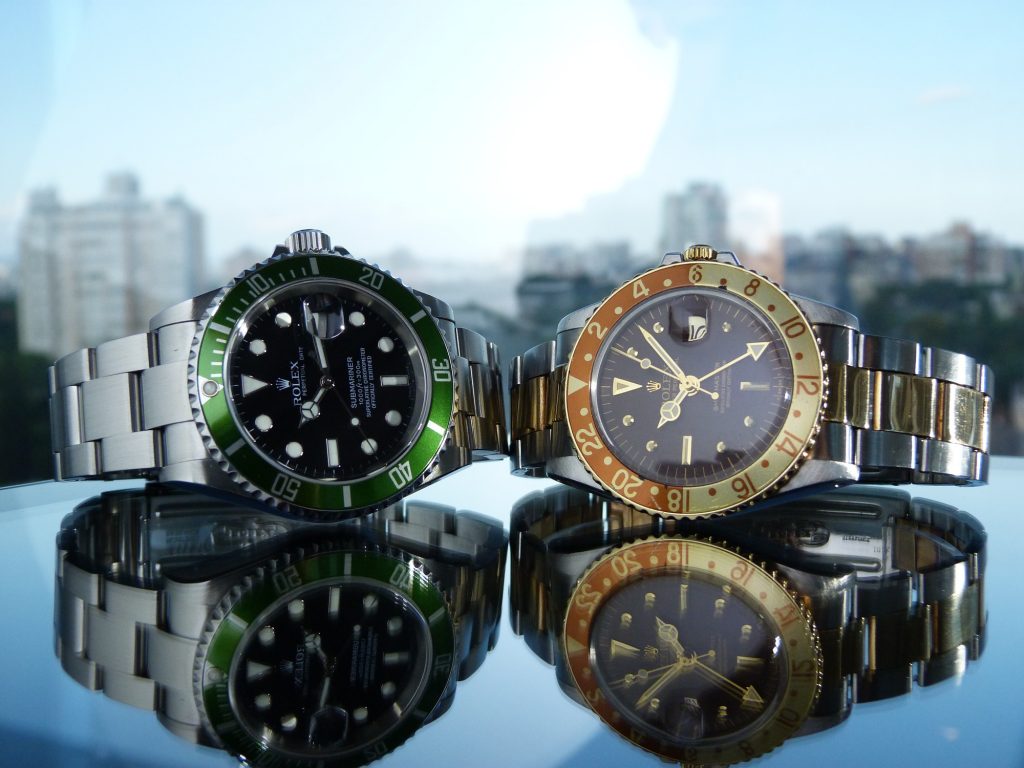 New Chanel watches can go for as much as $15,000.
A nice Rolex watch will set you back around $10,000.
So how do you get big name luxury items for a price you can afford? After all, not everyone is able to purchase a new watch for the price of a car.
If you're interested in affordable luxury watches, read on. We've got some amazing tips and tricks to help you score the best deals when it comes to high fashion for less.
Stop at a Pawn Shop
Some people may not know what pawn shops are. Others may be well versed in them. But either way, they're a great place to go to catch a deal.
Luxury watches, jewelry, and designer items are something people often put in hock, another term for giving it up to pawn.
So what exactly are pawn shops? Well, they're a way for individuals to get loans quickly and easily. Or, they can just get rid of things they no longer need.
For example, if someone needs a loan of $2,000, they can put up their luxury watch as collateral. This means that if they can't pay back the loan in a certain amount of time, the pawn shop will become the owner of the watch.
Or, if people just need the money and don't want to take it as a loan, they can sell the item to the pawn shop.
If the person hasn't been able to buy their item out of hock, then it's up for grabs for the general public, and the pawn shop will put it on sale.
Your local pawn shop is a great place to go to find discounts on electronics, designer goods and even luxury watches. Because the person who sold it sold it quickly and in a bit of rush, it's most likely marked down from how much you'd get it at the mall or another retailer.
Avoid Going to a Chain Store: Except Under a Few Conditions
If you want to buy a Chanel watch, Chanel is probably the last place you should go, unless you can afford it full price. Some luxury stores never put their items on sale. They also never participate in loyalty programs or allow you to earn points from a credit card or other program. This kind of mentality keeps the brand exclusive.
However, if a store selling a designer item you are eyeing does have a sale, it's more than worth it to look. You should also look at your credit cards to see if they have any kind of programs that allow you to collect points towards certain purchases.
You can also use loyalty cards to sometimes buy items at specific stores. Not every store does sell designer watches, but sometimes you can find them at brick and mortar stores that do loyalty programs.
Buy New Items Online
The Internet is a wondrous place, and even more so because you can buy new luxury items online. Websites like Yoox and Bluefly offer customers the chance to get their hands on out of seasons (or sometimes in season!) designer items. The items are often at a significant discount to what you'd pay in a retail store, and sometimes you can even get them for a major discount while they're still hundreds, or even thousands, of dollars in other stores.
Websites like https://www.watchshopping.com/hamilton also offer you discounts on new items, but this time, it's specifically for watches.
You don't need to go second-hand in order to get a significant discount on a luxury watch. And sometimes, it can even be in your budget. Treat yourself!
Buy Used
If you've ever watched Jim Bob Duggar on 19 Kids and Counting and the subsequent shows, you'll know he's stated that his family's motto is, "Buy used and save the difference."
In some cases, you may not have been able to afford the price of the new item in the first place, but it doesn't mean you can't still get a great deal by buying used.
You can buy authentic used items sometimes at stores themselves. They may have a program that allows past customers to recycle their watches for a discount on an upgrade. And thus, they may sell refurbished luxury watches.
You can also always go to a consignment store where you'll likely find some luxury watches on sale. A consignment store, for those not in the know, is one that accepts used high-end luxury items and sells them on. When someone buys the item, the store then gives a percentage of the sale to the individual who gave them the item.
With a consignment shop, especially one that specializes in luxury items, you'll almost always know that the item is authentic. This is because often, the people who own these stores are well-versed in a brand or design.
Buying second-hand online can come with risks, including the risk that you do buy something that isn't authentic, despite the seller's claim.
Buying Affordable Luxury Watches
Affordable luxury watches aren't as out of reach as you might think. In fact, they're actually pretty obtainable, if you know exactly where to look. Set your expectations to be realistic. But also, be aware that if you're looking for a specific luxury watch and only want that one, it can take you quite a while to score it.
With a bit of patience, you'll have your perfect watch on your wrist for a price that won't clean you out.
Want more frugal beauty and fashion advice? Visit us here!
Anything to Add? Leave a Comment!