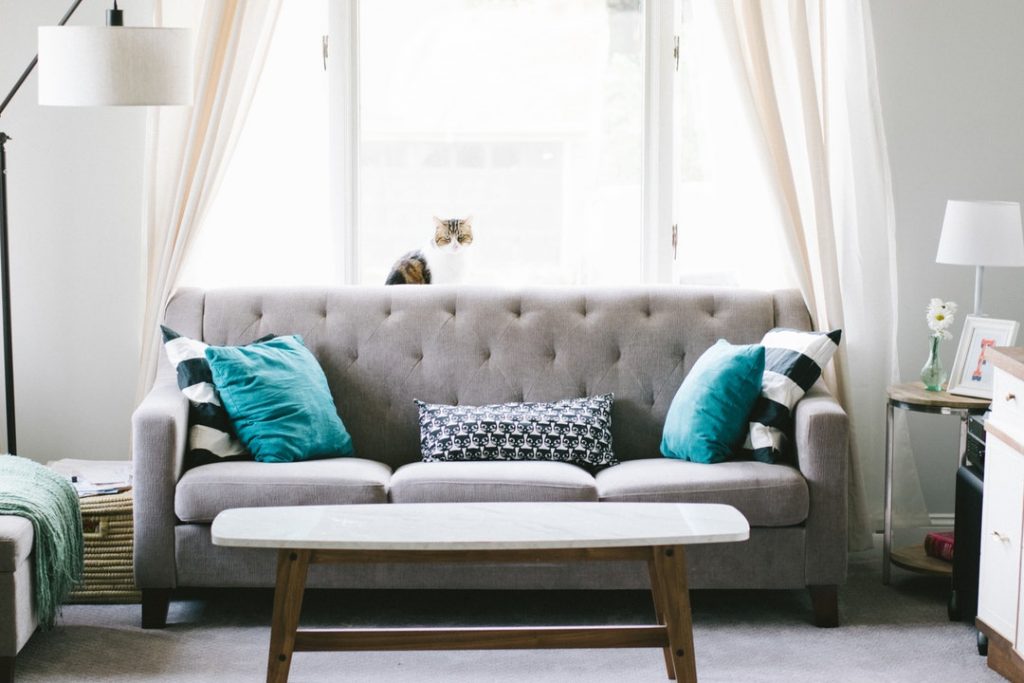 If you want your home to attract a lot of buyers, you have to stage it before you start scheduling viewings. Staging is the art of making your home look more attractive than it already is. 
But unfortunately, it can become a costly process if you let yourself get carried away. There's no need to repaint every room in the house or buy a new furniture set just to make your home look more welcoming. 
It's better to focus your time – and your money – on simple, cost-effective staging tactics. Here are five affordable staging tips to help you close your sale while on a budget! 
1. Focus on No-Cost Staging First 
Before you spend any money on staging, start with the things that you can get done for free. This includes cleaning and decluttering, eliminating personal items, and reorganizing furniture. 
Your cleaning should make the house look spotless. The goal is to create a feeling almost like when you walk into a hotel room when you've just checked in. Such a clean space makes every aspect of your home shine. It captures a buyer's interest and encourages them to keep looking around. 
As you're wiping down the counters and dusting the furniture, start taking down any family photos, memoirs, and awards. This helps de-personalize the space.
Remember, you want a buyer to picture themselves using your house as their home. That's hard to do with so many things that represent you in their face. 
Don't be surprised if you end up trying different furniture setups during this process. You may as well see what the couch looks like facing another direction or rearrange the bedroom a bit if you're already cleaning! This is the final free-of-charge staging tip that can make all the difference for a potential buyer.
2. Make Good Use of Natural Light 
Another way to make you're home more welcoming while trying to save money is to bring more natural light into the space. Try to schedule viewings during the time of day when the sun is illuminating the kitchen or you can see the sunset from the master bedroom. 
These are the little details that buyers love. They can easily picture how they'll get their day started and unwind in the evening when they see how natural light ebbs and flows in your home. 
To get more natural light inside, all you have to do is take down some curtains or at least make sure you have the blinds open. It's simple, stress-free, and costs absolutely nothing.
3. Give the Bedroom a Simple Facelift 
Something you may want to spend a bit of money on is a new bed set. You don't have to go all-out on the interior sheets and pillow covers, either. The key to this staging element is to find a duvet that will highlight other features of a bedroom. 
Whether you're trying to stage the master bed or the guest bedroom, all it takes is a pop of color or a nice pattern to transform the space. Not to mention, you can easily return an unused bed set or hold onto it for a later time! 
4. Bake Cookies and Light Candles 
Have you ever heard of the "baking cookies" trick? This is when a realtor/homeowner is showing a home that they want to sell quickly, they do a few things beforehand to make the house look and feel more appealing. 
Walking into a home that's full of the smell of fresh baked cookies, for example, instantly puts buyers in a good mood. Even if they don't eat a single treat, the sweet smell of the cookies alone creates a happy sense of being home. 
The same thing occurs if you light a few candles, set up some flowers around the house, or even just place a bowl of fresh fruit on the kitchen counter. These are the things that make a person want to sit back and kick their feet up – and do so after they buy your house!
Try this out if you're looking to sell quickly. Or, consider if it's time to see what those signs that say "We Buy Houses For Cash" are all about. 
5. Go Thrifting for Something Special
The final thing you can do to stage your home and be financially savvy is go thrifting. This is ideal if you just need that one final piece to tie everything together. Plus, it's a great way to get the preparations going for your new home. 
You never know what you'll find depending on the thrift store you end up at. You could come across the perfect ottoman to put by your loveseat or a nice work of art to display in place of your family photos. There's also the chance that you find a beautiful vintage desk or an eclectic mirror, which instantly add elegance to any home. 
Staging, Selling, Moving, and Settling In! 
Between staging your home, finalizing the sale, handling the moving process, and settling in, you've got a lot on your plate. You need to make sure you're spending all your money wisely every step of the way.
This alone can be the difference between being able to buy all the new furniture you need once you move or having to work on a tight budget for a little while. More so, it makes more sense to invest in your new home rather than throwing money into a house you're trying to sell! While you will have to make a few small staging purchases here and there, there's no need to break the bank. 
For more money-related tips to make your sale and move a breeze, click here. 
Anything to Add? Leave a Comment!