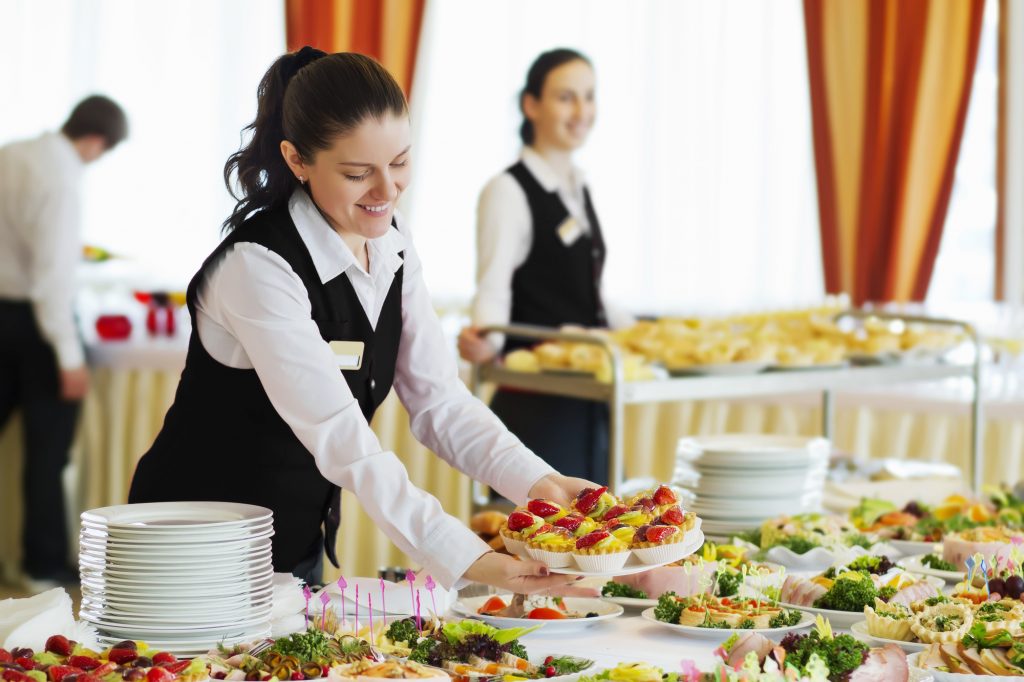 Have you been in a constant state of sticker shock ever since you started planning your wedding? It seems like everything, from the catering and wedding venue to the favors and invitations, is so expensive.
You've probably heard the typical go-to advice for planning a budget wedding: cut your guest list! And it's true, a smaller guest list means you can save money in almost every category.
But this isn't your only option. You can still save money on wedding catering without slashing that guest list in half.
Do you want to know how? Keep reading to learn how you can save big on your wedding day food.
Be Transparent
Did a potential caterer just show you meals out of your budget? You may have felt discouraged and left without another word.
But you can save money by just being transparent about your budget. Tell caterers what you can spend during your meetings. They may be able to show you different, more affordable options or tell you what they can cut to meet your price-point.
Keep Your Cocktail Hour Simple
Chances are your guests will be hungry by the time cocktail hour rolls around. But this doesn't mean you have to provide a plethora of food.
Your cocktail hour is really only to hold your guests over until dinner is served, so keep it simple.
Stick with things like meat and cheese platters, fresh fruit, and vegetables with dip. You can save even more by just having a serve-yourself station rather than having waiters walking around with hors d'oeuvres.
Cut Your Courses
Even with a light cocktail hour, your guests will be satisfied with a salad, entree, and dessert. You don't need to go all out with a 5-course meal.
In fact, this will just take longer to serve (and digest) and could cut into your dancing time. And who wants that?
BYOB
Food isn't the only thing you'll have to worry about when planning your wedding catering. Alcohol can also get pretty costly.
The easiest way to save is by asking your caterer if you can bring your own alcohol. If you can, find a liquor store that lets you return unopened bottles, so you can save even more.
Stick to Cake
Fancy dessert bars have become a trend lately. While that ice cream bar, candy bar, or chocolate fountain station may seem like a necessity, it will cost you a pretty penny.
You're already going to be paying for cake, so why not make that the star of the show?
If you're set on offering more than just cake, choose one other dessert rather than going with a full dessert bar. Some caterers even offer a second dessert option, so be sure to ask!
Saving Big on Wedding Catering
You don't have to spend a ton on wedding catering to have great food. And you don't have to cut your guest list either! Just follow this guide to get the perfect food for the perfect price.
Do you want to make sure your wedding day is unforgettable? Then check out these fun wedding entertainment options today.
Anything to Add? Leave a Comment!