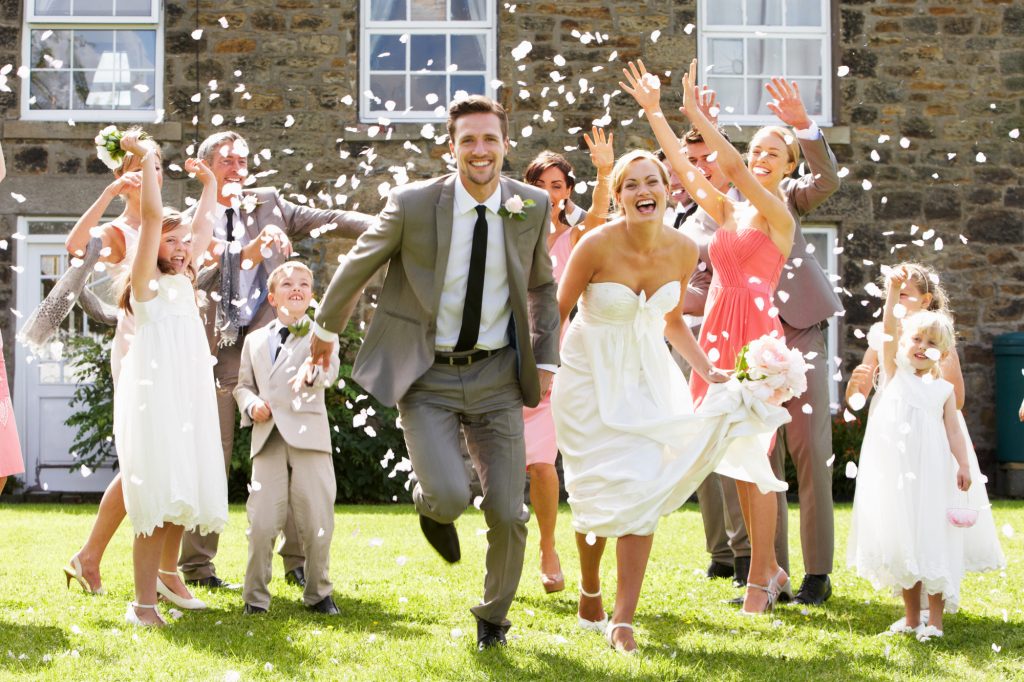 Did your love finally pop the question? Congratulations! Getting married is an exciting (and sometimes stressful) time in your life.
You'll want your wedding to perfectly describe you and your fiancee as a couple. Today, more and more couples are deciding to incorporate unique aspects to their wedding.
One of the best ways to try something new is by going with a fun wedding entertainment option. Every wedding has a DJ and dancing, so offering something in addition to that will make your wedding stand out.
Do you need some inspiration? Keep reading to discover five unique wedding entertainment ideas.
1. Carnival Games
Are you planning the perfect outdoor summer wedding? Well, nothing says summer better than a carnival!
You can take your wedding to the next level by having classic carnival games, like ring toss, balloon pop, and pick a duck. If you really want to wow, consider getting a Ferris wheel and some classic snacks, like caramel corn and cotton candy, for an amazing carnival-themed wedding reception.
2. Caricaturist
It's no secret that all your friends and family will want to capture this special day. This has given couples the idea of adding a photo booth to make picture taking a little more fun. But, those photo booths are getting a little predictable.
If you want to keep things different, go with a caricaturist. Your guests will leave with a fun way to remember your special day, and they'll be impressed by your unique idea.
3. Karaoke
Who says a live band or DJ are your only options for music? Let your guests entertain themselves with karaoke at your wedding.
Of course, it may be a little much to do this for the whole night. So just set aside an hour or two to let your guests sing their heart out.
4. Magician
If you're looking for a real icebreaker, you can't go wrong with a wedding magician.
Your guests will love watching their magic tricks and trying to figure out how they were done. Plus, this is one entertainment option that will get your guests mingling and talking to each other for the rest of the night.
5. Cultural Elements
Do you or your fiancee have strong cultural connections? Your wedding is the perfect place to showcase this!
Consider hiring cultural dancers or musicians to help your guests get to know you better. You could also offer more hands-on entertainment options, like a henna tattoo station, to really get your guests involved.
If you don't have a strong connection with your culture – don't worry. Think of ways you can incorporate your passions, like having an ice cream bar for dessert lovers or a DIY face mask making station for those working in the beauty industry.
The Best Wedding Entertainment Ideas
If you're in the midst of planning a wedding, you may want to incorporate some unique elements to make it a day your guests will never forget. Just follow our guide to the best wedding entertainment ideas to ensure your guests have a blast.
Did you like these ideas? Check out our blog for more great content like this.
Anything to Add? Leave a Comment!