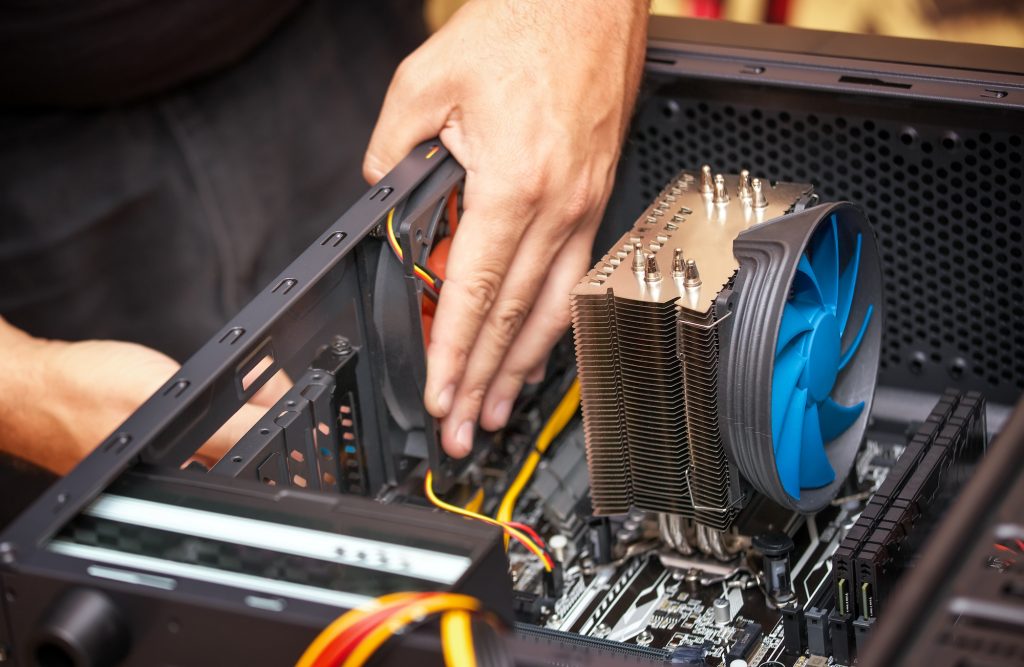 Did you know in 2017, roughly 262.5 million PCs were shipped to customers around the world? If you're thinking of buying a PC of your own, you might be caught between building your own PC and buying a pre-assembled model.
While a pre-assembled model can be more convenient, you'll find that building your own PC can make things more cost-efficient. That said, the thought of building your own PC might intimidate you.
This post aims to highlight some of the key things you need to consider if you're looking to build a DIY computer. Though you may have concerns about your ability to build a PC, this post should help you navigate your doubts.
Let's begin!
Benefits of Building Your Own PC
One of the great things about building a PC is that you can end up with an incredibly powerful computer without having to fork out a ton of cash.
Now, if you want a really powerful PC, you'll still need to spend a good chunk of change. But it's a lot less than what you'd pay if you decided to buy a pre-assembled PC.
Plus, building your own PC also makes it easier for you to perform upgrades later on.
Naturally, as software progresses, you'll find that your existing setup is no longer able to cope. To deal with this, you can invest in new components to boost the power of your custom-built PC.
This isn't always an option with a "standard" PC.
Sometimes manufacturers will make it so that certain parts of a PC can't be removed. They may even build the computer in an awkward manner, which makes it hard to upgrade vital components.
Finding a Decent Processor
The processor is like the brain of the computer. The more powerful the processor, the harder you'll be able to push your PC.
When buying the processor, you'll want to stick to proven brands like AMD and Intel. It's generally quite easy to identify which processors are the most powerful.
Intel has a range of 'i' processors, which range from i3 to i7. As you might've guessed, the i7 processors are the most powerful. AMD follows a similar pattern, with the Ryzen 7 showcasing some of the best the company has to offer.
You'll also notice that are different versions for a given processor model. You should aim to buy the latest version of the processor you're interested in, as this will improve the lifespan of your PC.
Sourcing a Graphics Card
As the name suggests, the graphics card is responsible for performing all graphics-related tasks. This includes tasks related to gaming, but also those related to creative software such as Photoshop and AutoCAD.
The amount you spend on a graphics card comes down to what you want from your PC. For instance, if you're going to use it for gaming, then you'll need a graphics card that's on the higher end of the price range. 
When buying a graphics card, Nvidia is often the best option. The GTX1050 is a good option for casual use. But if you want something that's really powerful, then consider getting the RTX 2080 Ti. 
Invest in RAM
RAM is the short-term memory of your computer, and the more powerful the RAM, the more your computer can handle at any given moment.
At the minimum, you'll want to have at least 8GB of RAM in your computer. But if you're going to use your PC for intense tasks like video editing, then 12GB of RAM might be a better option. 
Installing RAM is incredibly easy as you just need to plug a "stick" of RAM into the motherboard. Thus, if you want to save money, there's no harm in buying a small amount of RAM to start with. If you later find that you need more, you can just buy another stick and plug it in.   
How to Choose a Motherboard
The motherboard houses some of the vital components of your PC. A lot of motherboards are designed to work with specific components, so it's key that you look out for this ahead of time.
For example, some motherboards will only house chips produced by Intel. Others might just have 2 RAM slots, thus limiting the total RAM you can have for your computer. Certain motherboards will also be very selective with the kinds of graphics cards they'll support.
Picking the Right Power Unit
You need to find a power unit that's going to meet the power requirements of your motherboard. If you don't know what the power requirements are for your motherboard, the manual should have the correct information.
It's critical you don't buy a power supply that costs less than $40. Such power supplies are likely to be of low quality and can present a serious hazard to both the components of your PC and your home. 
Before you invest in a particular power unit, it's a good idea to verify the level noise it produces. To do this, find some YouTube videos that let you hear how noisy the power unit is.
How Much Storage Should You Pay For?
Like a lot of other things we've covered in this post, the amount of storage you require will depend on your personal needs.
If you're constantly dealing with large files, consider getting a hard drive that's at least 500GB.
For people with a temperamental internet connection, having a lot of storage can be helpful. A large hard drive allows you to download your content ahead of time. Following this, you won't have to stream your content and struggle with drops in connection.
Keep in mind that, you can always get yourself an external hard drive, should your internal hard drive run out of space.
With the help of a USB hub, you can actually make use of multiple external hard drives at the same time. If you'd like to see an example of a USB hub that can help you do this, you can get more info here. 
Choosing the Correct Case
The great thing about choosing a case is that you have a lot of control over the appearance. Because of this, you have the option of selecting a case that matches the design of the room that contains your PC.
That said, the first thing you need to think about is whether the case is going to be suitable for all the components you've purchased.
This is easy to overcomplicate, but for the most part, you need to make sure the case will comfortably house the motherboard. If it can do that, then everything else should be okay. 
Do You Know How to Build a DIY Computer? 
After reading this post, you should have a much better appreciation for what it takes to build a DIY computer. 
Knowing what you want from your computer makes everything else easier. Of course, if you've never built a PC before, you'll probably make some incorrect assumptions about your needs. 
If that happens, it's no big deal. After all, the good thing about a DIY computer is that you can upgrade it, as soon as you feel like it's not able to keep up with you.
Want to create a home office that's worthy of your new PC? Check out this post for some tips on how you can design the perfect home office.  
Anything to Add? Leave a Comment!