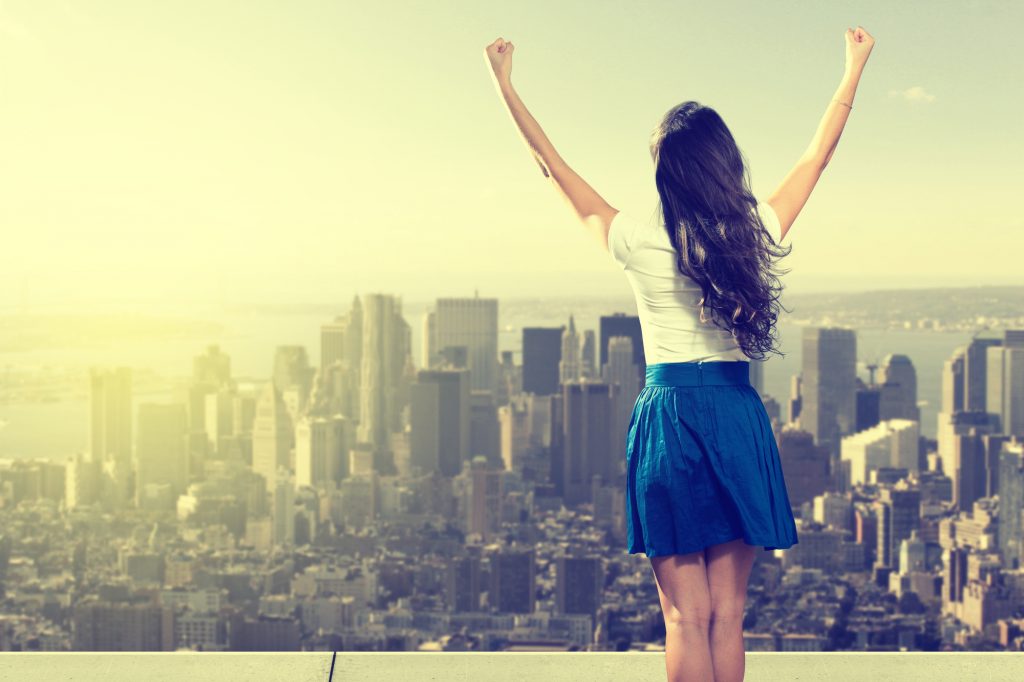 Women compromise 70% of the tourism and hospitality workforce. Working in the tourism industry is an excellent way to shake it up, see the world, and meet many new kinds of people.
Travel industry careers are more than just a way to pass the time and make some money. They are an excellent way to broaden your mind and vary your experience, making you a more generous, thoughtful, and charitable person.
Here are four excellent careers in the travel industry for ladies with wanderlust:
1. Flight Attendant
The benefits of being a flight attendant reach beyond just overnights where you can explore new parts of the world for free. Free flight benefits extend to your spouse, partner, dependent children, and parents.
You will need to apply for a job as a flight attendant before you begin training as one.
In order to be eligible to work as an attendant, you need to be at least eighteen years old and in excellent physical health. You must pass a drug test and a criminal background check, and be tall enough to reach the luggage bins above airline seats.
Once you've gotten accepted into a flight attendant program, you can begin training. Flight attendants must be trained in how to handle emergencies, such as procedures for evacuating an airplane. You will learn about equipment such as evacuation slides, oxygen masks, and flotation devices.
After you complete your training, you will get a Certificate of Demonstrated Proficiency from the Federal Aviation Administration.
Once you're certified, you will spend at least one year in reserve, with a bag packed and ready to go if you are called to be ready for a flight.
After that, you can begin going on monthly assignments. More desirable routes come with seniority.
2. Cruise Ship Social Hostess
You don't need any previous experience to become a social hostess on a cruise ship, and you could make up to $2,500 a month while you explore exotic destinations and meet new people.
Cruise ship hostesses socialize, welcome guests, and send out stateroom invitations to parties.
Becoming a social hostess is also a great stepping stone to becoming a cruise director. These professionals make up to $80,000 a year while they explore the world.
3. Airplane Pilot
A serious career with potential for a great salary, pilots get to see some of the most beautiful views in the world. They also have opportunities to be promoted to more prestigious roles like pilot managers, ground trainers, fleet managers, and chief pilots.
Flyers need to have at least 1500 hours of flight training to get their FAA Airline Transport certificate. You must be at least 23 years old and have spent 50 hours in a multi-engine plane.
Flight schools that provide training are classified as either Part 61, which is less regulated and less expensive, or part 141, which adheres to a strict outline provided by the FAA and is much more fast-paced.
If you have the time and money, you can attend an aviation college, where you will learn about the most updated flight equipment. You can also earn a scholarship.
Military flight training will leave you with no financial burden, but there is a ten-year commitment to the armed forces. You will have very good job prospects when you finish, as military experience is highly desired by airlines.
4. Tour Guide
Becoming a tour guide is a great way to explore the US or a foreign country and learn something new every day. You can look online for jobs in countries, on cruise ships, or in cities that look interesting to you. Look at the experience necessary to obtain one of these jobs.
Go on tours in your area and take notes about what you found particularly compelling. You can then go online and see if your region requires a licensing exam. For example, in New York, you will need a Sightseeing Guide License to direct the public to any point of interest.
Once you get your license you can begin applying for local jobs online and accept your best offer. After you've gained some experience, begin searching out jobs in places you are interested in, and let them know why you are the best person for the job.
Travel Industry Careers Are a Great Way to See the World
If you are interested in travel industry careers, consider flying as a pilot or flight attendant. You can also cruise around as a social director or tour guide.
To learn more, read our blog today.
Anything to Add? Leave a Comment!