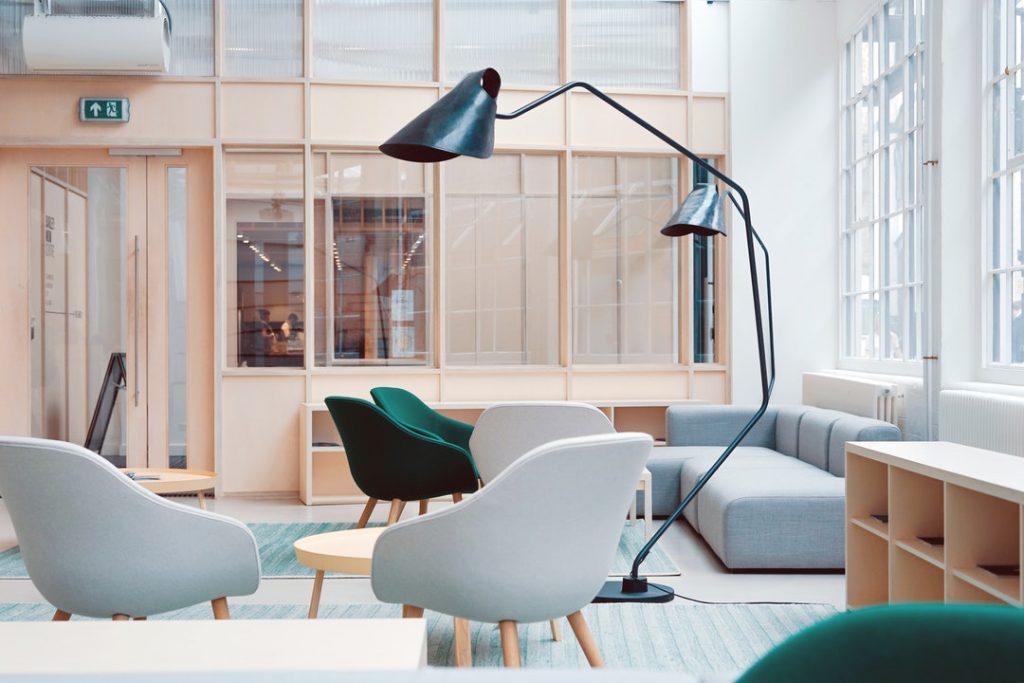 Home makeover shows and decorating magazines can make interior decorating on a budget feel impossible.
Those $10,000 kitchen remodels with stainless steel everything or exotic hardwood floors remain out of reach for many people. 
Despite those feelings, you can remake your home into something special. Keep reading for some tips that won't break your spirit or your budget. 
1. Paint
Ever walked through a space after commercial builders finish with the interior?
It's enough to make most people seethe with jealousy.
Achieving the look of professional work on a budget isn't always practical, but you can transform your space. How?
With that great, unsung hero of interior decoration: paint. It's one of the most affordable materials you can buy for a redecorating project.
Just as importantly, the right color paint can fundamentally change the mood of an entire room. For example, you can break out the blue for a touch of serenity or hit the walls with red for a burst of energy.
2. New Cabinet Hardware
Older cabinets can leave you feeling like a kitchen or bathroom will never meet your decorating goals. Here's the thing, though. The problem often isn't the cabinets.
There are only a handful of designs common to cabinets. What really changes over time is what kind of hardware is in fashion. 
Maybe ornate, antiqued brass hardware was all rage when those cabinets got installed. Trade that hardware out for some with a sleek finish and minimalist design. All of a sudden, you're cabinets look like they rolled out of a showroom last week.
3. Engineered Hardwood Flooring
Putting down full thickness hardwood flooring can cost you a prince's ransom. You can get the look and feel of hardwood at a much lower cost with engineered hardwood flooring.
It's usually thinner, but the installation proves much faster in most cases. If you're especially handy, you can even install your own engineered hardwood flooring. Floating floors don't even need staples or nails. You just need a saw to trim the end pieces. 
4. Upcycle
Upcycling doesn't always mean spending endless weekends in thrift stores. Sometimes, it's just a matter of looking through your room or garage and asking, "What if I..?"
Sometimes, a simple coat of paint can transform a dowdy old piece of furniture into the new centerpiece of your living room.
5. DIY
The price of professional labor for most interior decorating projects accounts for a huge part of the cost. A lot of it is money you don't need to spend.
Will a pro painter get the job done faster? Yes, she probably will get it done faster. You can also drop a cool $800 paying her for it, while you can do the same work for around $200-$300.
You can switch out most cabinet hardware with nothing more than a screwdriver and a couple hours on the weekend.
Parting Thoughts on Saving Money on Interior Decorating
Interior decorating doesn't always require a black card. You can do it on a sane budget.
Look for simple changes you can make, like fresh paint and new hardware. Use engineered hardwood flooring to get the look at lower cost. Upcycle your own furniture.
Most importantly, embrace the DIY approach. It takes longer but costs less.
Just want a bedroom you can love? Give our post on bedroom makeovers a read.
Anything to Add? Leave a Comment!