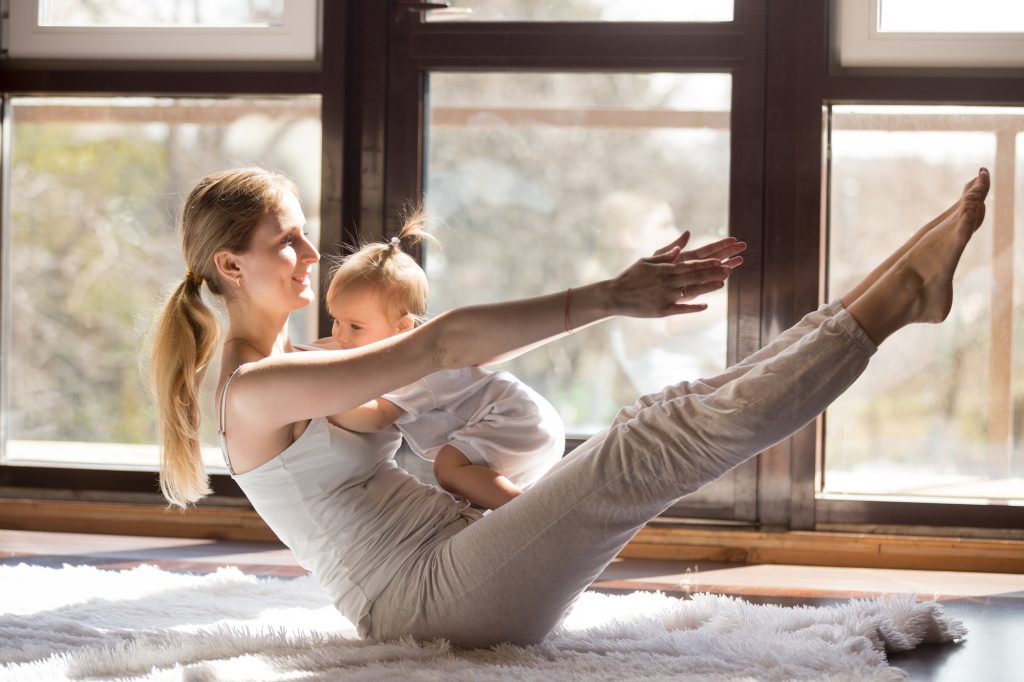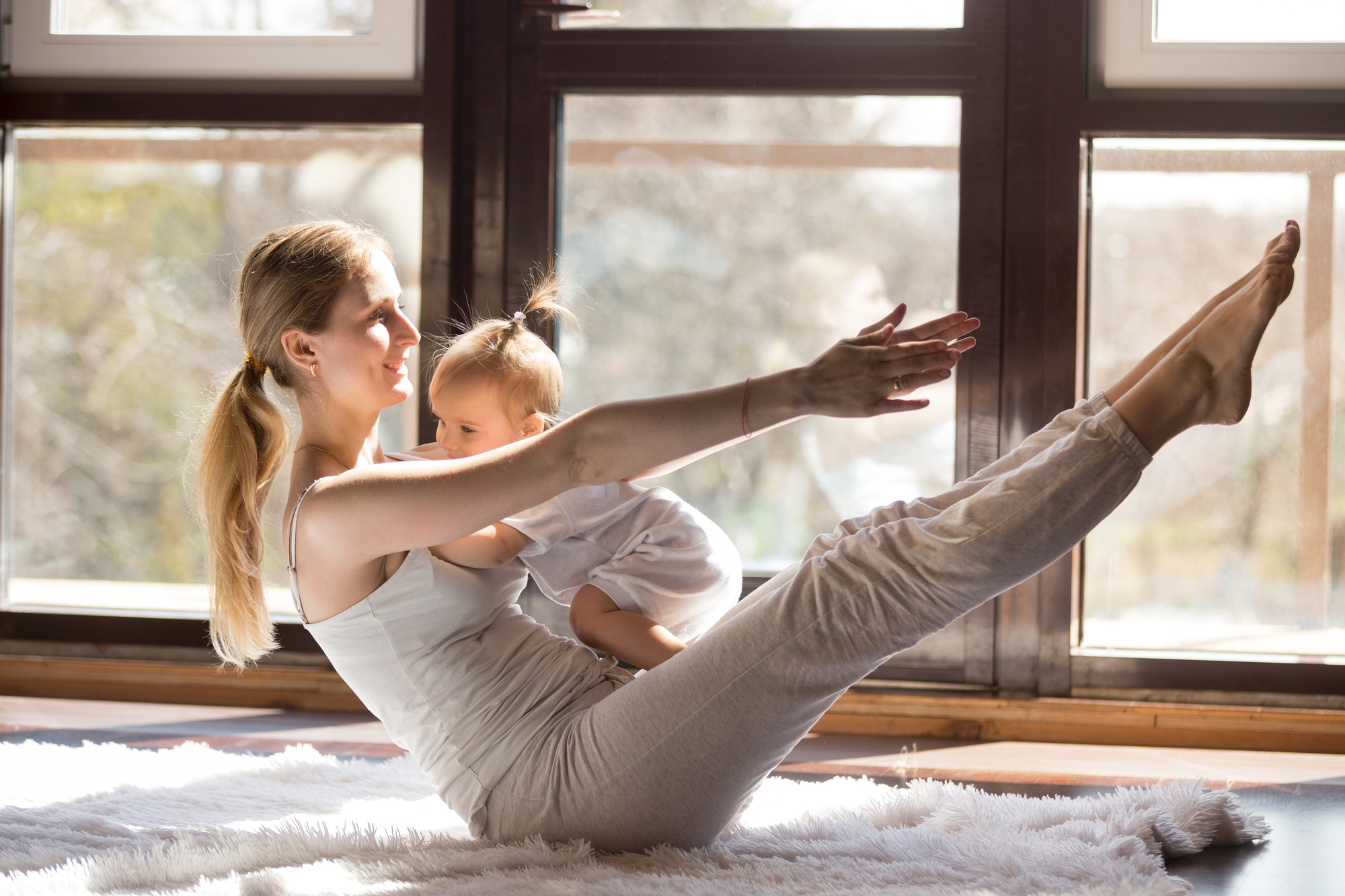 Do you always talk about losing that baby weight? You may have said you'll do it once your baby sleeps through the night or once they're potty trained. But before you know it, years have passed, and you haven't made any real progress.
It's no secret that raising children is a lot of work. When you have a couple young kids scampering around, you can barely find time to take a shower by yourself, let alone finding time to stick to a workout routine.
But now that all your kids have started school, you finally have a little extra time for self-care. Weight loss for moms isn't always easy, but it's possible with a little motivation and some helpful tips.
Do you want to know more? Keep reading to learn how you can get healthy now that your kids are in school.
Say Goodbye to Fast Food
How often do you order out? Fast food is a convenience that many of us rely on to pull through some long days. But, after a while, it really takes a toll on your health.
Even fast food chains that claim to have "healthy options" are typically not the best choice. Cooking at home gives you more control over what you and your family is eating and can save you money along the way. Now that your kids are in school, say goodbye to fast food and hello to nothing but healthy home-cooked meals.
Plan Your Meals
One reason weight loss for moms is so difficult is because there never seems to be enough time in the day to cook the best meals. You end up rummaging through the fridge and pantry and throw together whatever meal you can with what you find. This leads to a lot of pasta nights and meals that don't have as many fresh vegetables.
Planning your meals is one of the best things you can do. Before you go grocery shopping, decide what your family will have for dinner every night that week. To save money and avoid food waste, try to find recipes that share ingredients.
You can take this a step further and create a cute DIY menu board. It'll help you remember your dinner plans for the week and it'll look great in the kitchen!
Prepare Healthy Snacks
Are you guilty of binging on chips or cookies? It can be so tempting to reach into the kids' treats and snag a pack of Gushers for yourself.
But snacking doesn't have to be bad. By preparing healthy snacks for you and your kids, you can remove more junk food from your house, curb your midday hunger, and satisfy your cravings while staying healthy!
If you tend to crave sugar, keep lots of fresh fruit in the house. It's way healthier than cookies and candy, but the natural sugars will help curb your sweet tooth. If you tend to indulge in salty snacks, keep edamame and nuts around to give you that bit of salt while also being high in protein.
Go for Healthier Ingredients
Alright, so you have your list of healthy dinners and snacks. There's one more thing you need to do before hitting the grocery store to help with losing weight.
Look at your list and decide which ingredients have healthier counterparts. Opt for whole grain bread, pasta, and flour or get ground turkey instead of ground beef. Many fitness moms choose to do this because it doesn't take any extra time but offers a lot of great benefits.
If you want to take this to the next level, see what meals you can sneak extra veggies into. For example, you may add peppers and onions into meatballs or meatloaf. Your kids will be more likely to eat them since they'll be finely chopped and hidden and your whole family will get a nice nutrition boost.
Exercise While You Clean
Are you a stay at home mom? There's no denying that there's still tons of work to get done even when the kids are in school. Between grocery shopping, cleaning, running errands, attending PTA meetings, and baking cookies for their school's bake sale you may not have a lot of time left for exercising.
But who says you can't exercise while doing something else? One of the best mom exercise ideas is to exercise while you clean.
Do lunges while you vacuum, do squats when you need to clean lower shelves and dance it out while dusting! Is it the intense workout you were planning? Not quite, but it's a great way to get some exercise in on busy days.
Take a Fitness Class
Were you able to carve out some time to exercise in your schedule? That's great! There are many ways you can take advantage of this time, but the best is to take a fitness class.
If you haven't exercised in years, it can be daunting to hit the gym solo. You may not know what all the machines do, or you may feel intimidated by everyone around you who seems to be in great shape.
Taking a beginner fitness class is a good mom exercise since you'll be surrounded by people who are on the same fitness level as you. You can meet new people (which is always refreshing when you're a stay at home mom) that can motivate you to keep going. Plus, you'll have fun while getting a great workout in.
The best part is that there are tons of classes to choose from. Yoga, Zumba, and Pilates are some popular options, so check out your local gym and see what's available.
Weight Loss for Moms
If you're struggling to get in shape, you may not know where to start. But weight loss for moms doesn't have to be so challenging. Just follow our tips to get healthy while you're kids are in school and get your pre-pregnancy body back.
Did you like what you read? Check out our blog for more great articles like this.
Anything to Add? Leave a Comment!