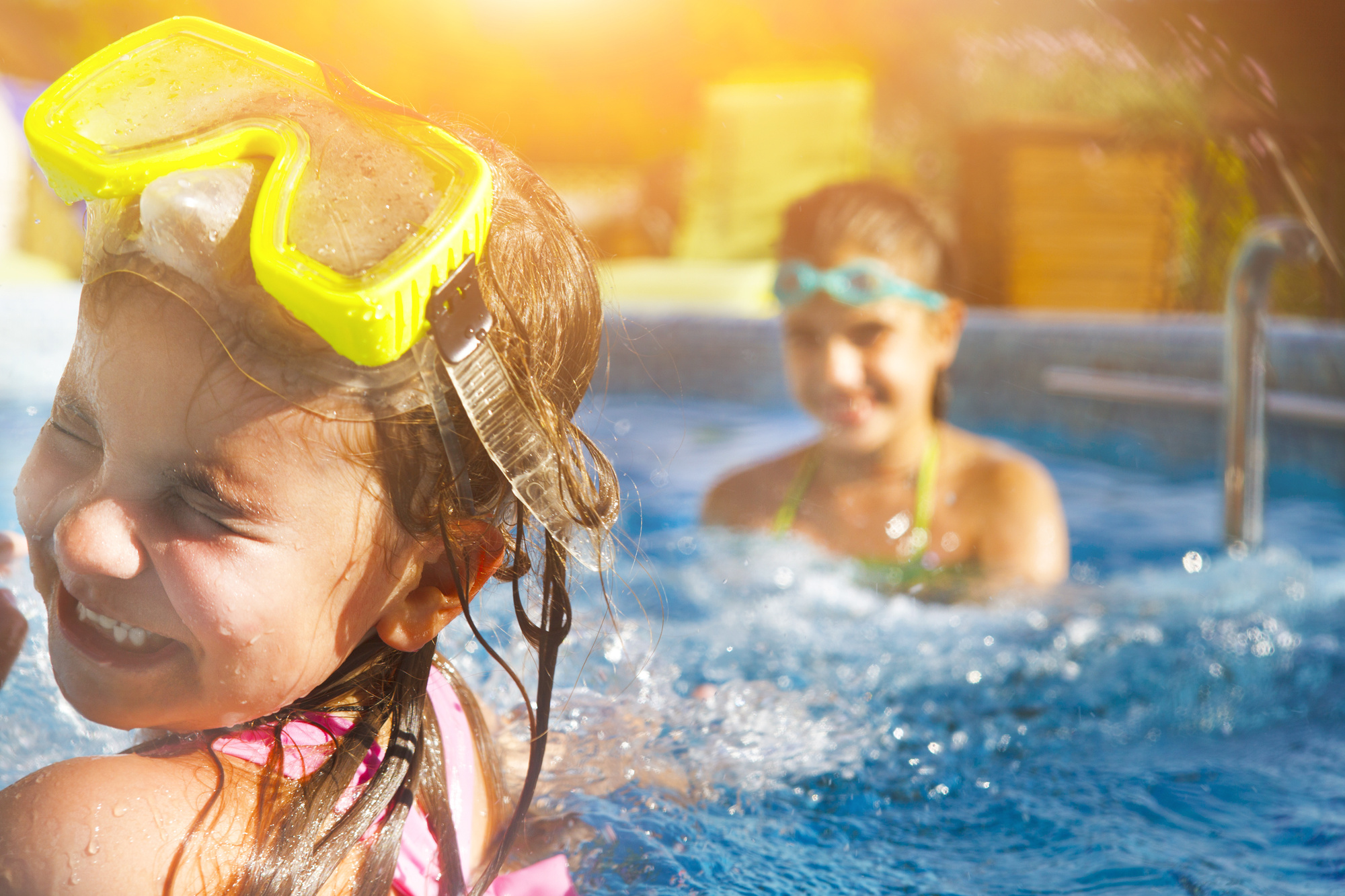 With the cold weather finally behind us, the school year is just about over. And as every parent knows, finding something fun to do with the kids is easier said than done, especially a few weeks into the break.
While video games and coloring books are fine for a temporary distraction, summer gives you the chance to spend some much-needed mommy time with your kids.
Want some tips on great activities you and your kids will both love? Here are four fun summer activities that will keep the kids busy and help you create long-lasting memories.
1) Go Swimming
Swimming is practically synonymous with summer, so grab some sunblock, towels, water, and beat the heat at your local pool.
If your neighborhood doesn't have a local pool, check your city's website. Most municipal areas have at least one public pool.
While splashing and playing Marco Polo can be fun, don't forget to use pool time as a learning experience. If your kids don't know how to swim, sign them up for swimming lessons.
It's important that kids understand the basics of pool safety, and swimming is one of the best forms of exercise out there.
For your truly little ones, start off slow and don't forget to check out the best life jacket for toddlers.
2) Pack a Picnic
If there are two things kids love, it's snacking and playing outside. Why not combine the two by packing a cooler of drinks and snacks and going on a picnic?
Sitting with your kids and enjoying tasty treats is a great way to pass the time and keep your kids entertained. You can even have them help you prepare the food to make it an extra fun experience for all involved.
Head to your local playground or park and let the kids eat and play. You'll get a few quiet moments to yourself while they're playing and your kids get to burn off energy. It's a win-win!
3) See a Movie
Of course, there are days where it's just too hot to be outside. Sometimes all you want to do is sit in a dark theater enjoying the air conditioning.
While the movies can be an expensive outing, theater chains like AMC and Regal Cinemas tend to offer fun, family-friendly film festivals during the summer.
4) Camp Out in The Backyard
Camping is a great experience for people of all ages. But it isn't always easy to find the time or money to head to the local campground.
Instead, get thrifty and host a staycation camping experience in your own backyard.
All you need is a tent, a flashlight, some healthy treats, and sleeping bags or blankets. Soon you'll be all set for your evening under the stars!
Fun Summer Activities Don't Have to Cost a Fortune
These four fun summer activities should keep your kids busy for weeks to come! And best of all, they're fun for mom and dad, as well.
What are your favorite fun summer activities? Be sure to let us know in the comments below!
And don't forget to check out our Family Life section for more great tips on how to save money while raising a family.
Anything to Add? Leave a Comment!