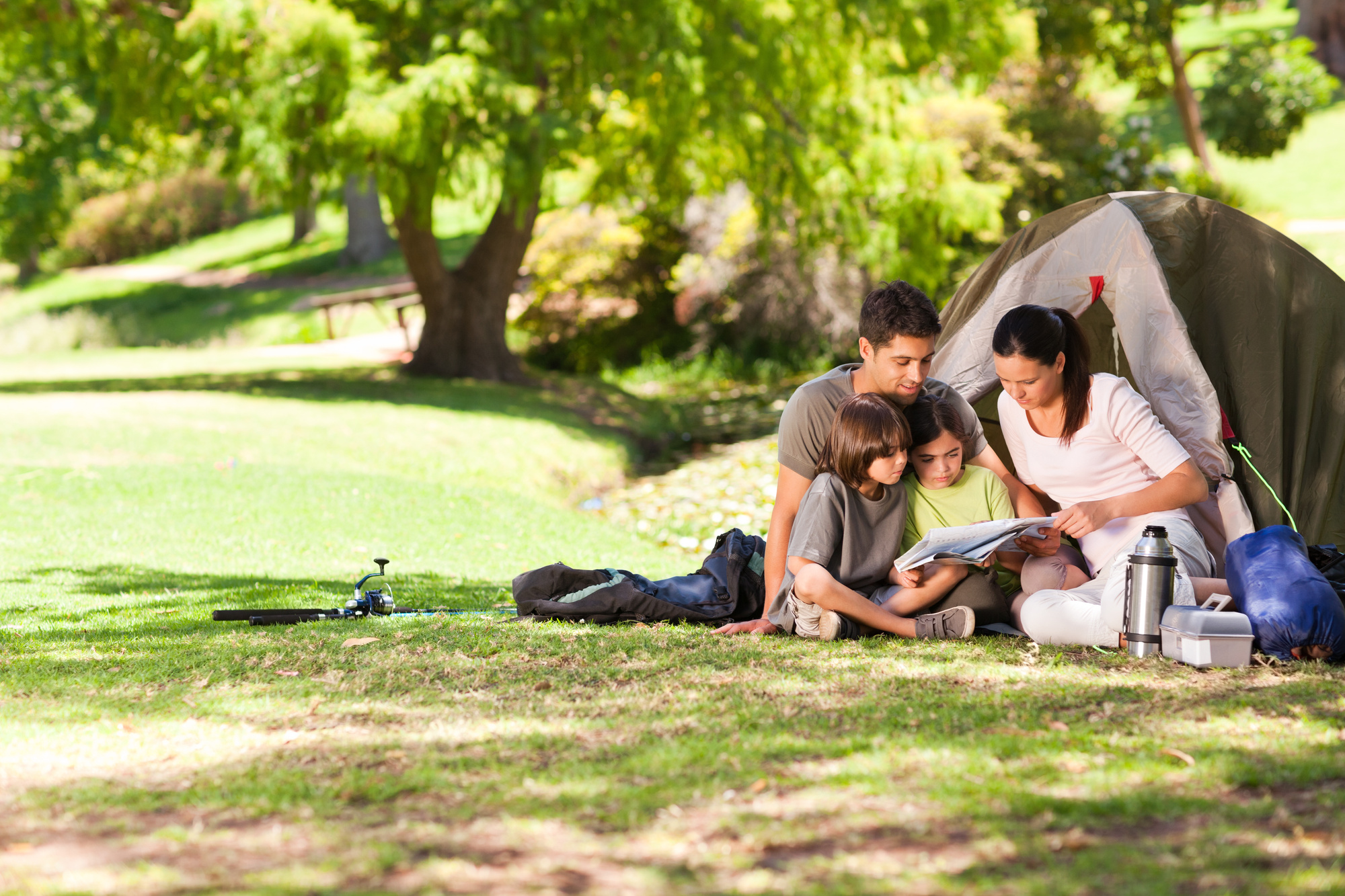 Camping is a great budget-friendly activity for people of all ages. But if you don't know what you're doing, it's easy for a supposedly inexpensive trip to turn into a major expense.
That's why we're breaking down what you need to know to keep your next camping trip affordable. Keep reading to learn 8 great ways to save money camping this year!
1. Research Camp Sites
One of the most expensive parts of any camping trip is renting a site for the night. But a little research can make it one of the easiest ways to save money camping.
While fancy private campgrounds can run as much as a hundred dollars or more a night, there are also plenty of cheap sites available, if you know where to look. In fact, in some areas, you may even be lucky enough to find a free campsite.
To save money on your campsite, start by considering what type of site you need.
For instance, many campgrounds charge extra for sites that offer electricity and water and sewage hookups. If you're staying in a tent, you won't need the hookups, unless you need to bring an electric fan or heater.
Choosing a primitive site without these amenities will likely land you a cheaper rate.
You can also save money camping by looking for campgrounds in national or state parks. They may not be as fancy as some private campgrounds. But staying in a park is a great way to get even closer to nature, and to save a few bucks on your nightly stay!
2. Simplify Your Meals
Another great way to save money camping is by simplifying your meals.
While it can be tempting to try out the latest recipe you find online, consider all of the things you'll need to whip up that complicated recipe while camping.
Besides just ingredients, you'll also need stoves, pans, utensils, cooking spray, and more.
If you don't have a lot of experience with camp cooking, it can be easy to get overwhelmed.
Choosing simple meals, like hot dogs roasted over a fire or foil dinners, will not only save you money and stress but is also a fun camping activity.
Don't just limit yourself to camping recipes. Simple recipes that you would make at home, like these chicken sliders, work great for camp cooking too!
3. Shop Around for Gear
Camping gear can be expensive.
From tents and stoves to sleeping bags, lanterns, and more, the costs add up quickly.
To save money camping, it's essential to shop around before you buy.
If you're starting from scratch, with no gear, start by finding the right basics. While name brand gear may offer additional features, there are plenty of areas that you can save money on.
For instance, a cheap flashlight and matches will work just as well as an expensive lantern and a fancy lighter.
You could also save money camping by looking into renting gear or borrowing it from friends rather than buying. If you're camping for the first time, this is a great way to try it out before you start investing in your own gear.
When it comes to buying gear, an important tip to help you save money is to research each item before you buy.
Reading online reviews and doing your research to learn more before you buy will help ensure that you're choosing gear that won't give you trouble or wear out right away.
4. Invite Your Friends
Going camping on your own can be a liberating experience. But it can also be expensive.
Going it alone means buying all of your own gear and paying for a campsite, food, and gas on your own.
Inviting along some friends and splitting the costs is a great way to save money on your next trip.
5. Try a Few Camping Hacks
A quick internet search will reveal countless counting hacks.
Some of these help keep you safe, such as hacks for identifying poisonous plants or avoiding attracting bear and other wildlife. Other hacks help keep you comfortable and happy, like using foam tiles on the floor of your tent.
But other hacks are great for saving money camping.
For instance, a light stick dropped in a gallon of water can be a great alternative to a lantern. A straw cut into sections, filled with toothpaste, and sealed off is much cheaper than buying travel-sized toothpaste tubes.
6. Repurpose Throw-Away Items
To avoid paying for expensive camping gear, look for ways repurpose items that you would normally throw away instead.
A plastic coffee container makes a great waterproof can for storing toilet paper while camping. Empty tick-tack containers are an easy way to bring along spices without paying for small bottles.
You can even use dryer lint to start fires, rather than store-bought starters!
7. Skip the Tech
Outdoors stores offer all kinds of tech that they promise will improve your next camping trip.
But you don't need GPS watches, action cameras, or other devices to enjoy your trip. In fact, skipping out on this gear is a great way to avoid distractions while camping, leaving you to enjoy nature, your friends, and an escape from the hustle and bustle.
8. Go Natural
If critters and crawlers aren't your favorite things, you likely drop a lot of money keeping them away each time you go camping.
But there are plenty of natural alternatives that are both effective and inexpensive.
A small bit of sage added to your campfire is a great way to keep mosquitoes away. A bar of Irish Spring soap in your tent will keep mice and other small rodents away.
Save Money Camping With These Simple Tips
Camping trips don't have to break the bank.
Use these simple tips to help you save money on your next camping trip.
Are you still struggling to pay for all of the trips you're dreaming of? Check out this guide to learn about some part-time jobs that can allow you to earn extra income in your free-time!
Anything to Add? Leave a Comment!