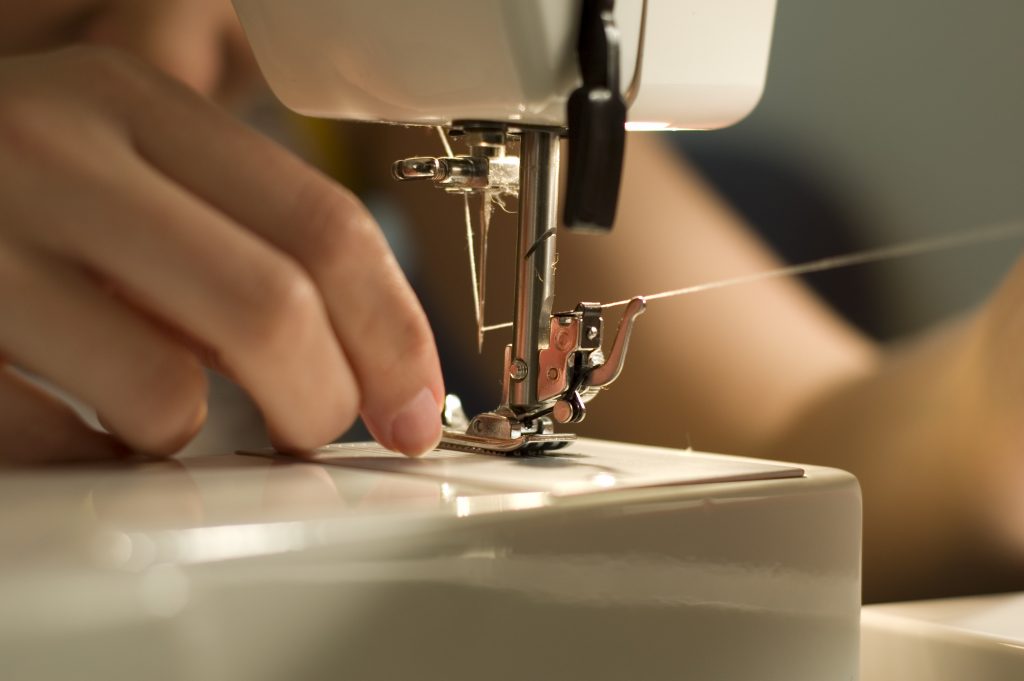 Did you know there is much debate over who created the first sewing machine?
America saw its first sewing machine-like device in 1818. But it wasn't until 1844 when Elias Howe introduced his version that America finally recognized the full extent of what a sewing machine can do.
And so today, the sewing machine offers you the wonderful option of making your own clothes.
Let's take a look at how you can make your own simple dress with sewing clothes for beginners.
What You'll Need
Before you begin, gather the following items:
A dress design in mind
A dress form
Fabric scissors
A sewing machine
Needles and pins
Thread
Fashion wholesale fabric
Bias tape
Hooks and eyes
Paper and pencil
Cheap fabric for pattern practice
A zipper
An iron
A ruler
How To Begin
Sewing can be fun and endlessly creative. Some people even make a living from sewing out of their homes. And it can be a very rewarding experience.
You'll want to sketch the dress you want to create. Include details such as:
Sleeved or sleeveless
V-neck or squared or rounded
Where the zipper goes
Taping and Pinning
Take your bias tape and begin pinning it to your dress form. Then pin a large piece of cheap fabric to your form. Ensure it's placed on grain.
Pin the center front first, down the middle of the cloth. Then pull the fabric until it lands smoothly over the form.
The Front
You'll only need to focus on one side. Because it can be mimicked on the other side easily.
Pin the fabric where you'd like the arm hole to be. And then pinch out the fullness of the fabric.
Cutting
Cut the fabric, leaving 2 to 3 inches around the arm and neck holes.
How To Finish
Once you have the front pinned and smoothed, you'll move to the back. And you'll do the same thing on the back as you did on the front.
The Sleeves
Cut 2 large semi-circles out of the cheap fabric and pin them to the shoulders. This will act as the draft for your sleeves.
Connecting the Dots or Pins
Transfer the lines of the tape to your fabric with a pencil. This is when you connect the pins on your fabric with the pencil.
Unpin the fabric pattern pieces. Fold the front pattern piece on the center front line. And transfer the markings.
Trim the draft pattern pieces to a 1-inch seam or more.
Putting It All Together
Now, you're ready to baste it all together and try it on for size.
Once you become a pro, you can even create your own do-it-yourself blogs. Have fun with it.
Fabrics to Avoid When Sewing Clothes For Beginners
There are certain fabrics you should not use if you're sewing clothes for the first time. These include:
Denim
Silks and satins
Stretchy knit fabrics
Chiffon or sheer
Sewing Clothes For Beginners
Sewing your own clothes can be fulfilling and frugal. And even if you make mistakes, it can still be super fun.
These are our steps on sewing clothes for beginners. What else would you add? Comment below!
Anything to Add? Leave a Comment!