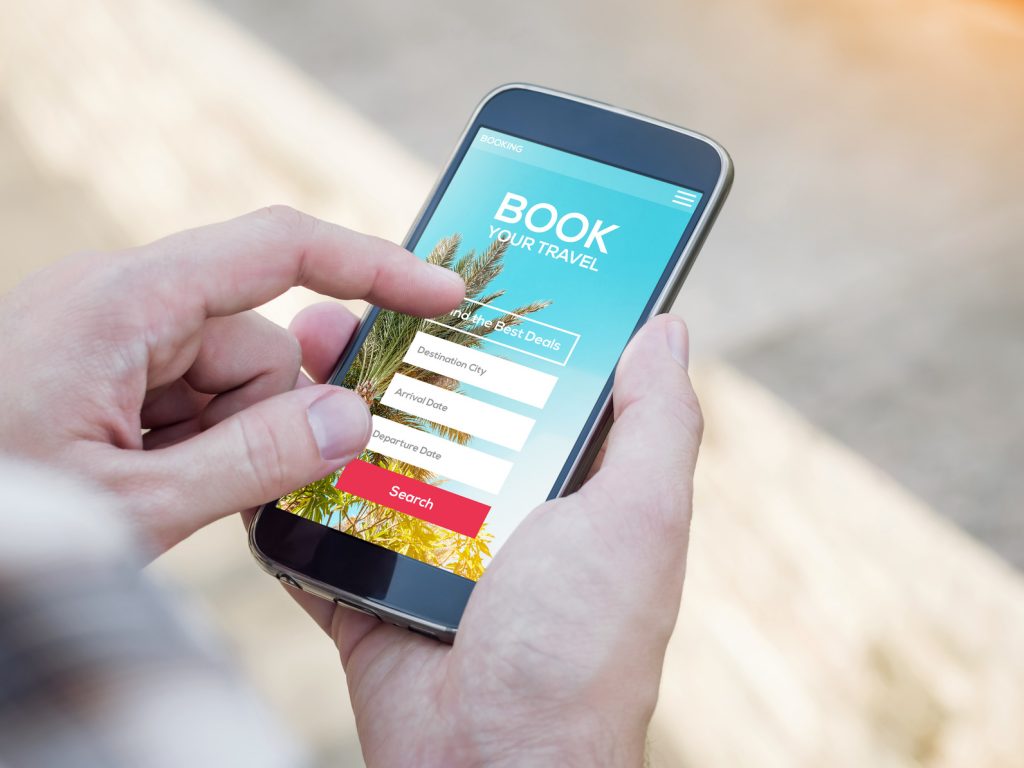 Dying to get away, but afraid your wallet can't handle it?
There's an app for that!
Vacations can be expensive, but with careful planning, you can make the trip of your dreams a reality. Of course, stressing about money won't make for a very relaxing trip. Hopefully, our list will provide you with the perfect travel budget app to help you plan ahead and avoid having to think about expenses come vacation time.
Buy This, Not That
It's easy to get carried away when everything you see is new and exciting. But when you get home with an astronomically expensive handmade Turkish rug or an authentic Scottish kilt, you might realize you've put yourself in the red.
Try one of these apps to help you create and stick to a budget.
Trip Wallet
This is the perfect travel budget app. Whether you are spending the weekend in a log cabin or exploring Rome, this travel expense tracker app has your back.
Log your receipts on the app's "Quick Add" screen to keep track of your daily spendings. At the end of each day, you'll get a detailed spending report along with a comparison to your budget to help you stick to the plan. The app costs $4.99, but there is a free version that allows you to track up to 25 items.
Trabee Pocket
Trabee is particularly helpful if you are traveling out of the country and switching between currencies. It allows you to categorize your spendings as cash or credit, so you can keep track of exactly how much you are putting on your card.
Using credit can be a great option when traveling thanks to all the bonus points, but without a tracker, it is easy to get carried away. Trust Trabee Pocket to keep you in check.
Of course, if you're already working to repair your credit, sticking to cash might be the better option. Need help getting your credit back up to speed? Check out this review of CreditRepair.com.
Cheap Flights
You don't want to spend all your money before you even get there!
Flight prices can vary drastically based on lots of factors. Here are a few apps to help you determine the best time to buy.
Hopper
A travel budget app for planning and booking flights, Hopper is easy to navigate and free to use. You can compare airline prices on just about all the airlines (Southwest and JetBlue are two exceptions), and the app makes recommendations on the best time to buy. You can even set up alerts to keep track of how the prices are changing while you're waiting for the perfect time to purchase.
Kayak
Probably the best known budget travel app, Kayak compares the prices of most major airlines, and if your dates are flexible, helps you pick the cheapest time to fly. Though its alerts aren't quite as easy to use as Hopper's, Kayak earns extra points for its abilities to search for rental car and lodging deals as well.
Affordable Places to Stay
Finding a clean and comfortable hotel can be difficult, especially on a budget. With these apps, however, you can find a great place to stay without breaking the bank.
Hotel Tonight
If you don't get anxiety waiting until the last minute, this app could be your saving grace! Hotel Tonight provides great last-minute-only deals for booking hotels. It's easy to navigate, and you can book your room directly through the app.
Airbnb
Airbnb is a great option if you're looking to get the most bang for your buck, especially if you book a room with a kitchen. It's easy to throw away your money on meals, but cooking at home won't leave quite the same dent in your pocket. Plus, you'll get to enjoy the true experience of wherever it is you're visiting if you stay in an actual authentic home.
DIY Travel Planning
A travel agent? No, thanks. With all these resources at your fingertips, your phone can do the work.
Travelzoo
This fantastic travel budget app searches for the best deals on meals, activities, and ways to get pampered. If you are looking for an all-in-one app, Travelzoo also finds good deals on flights and lodging.
PackPoint
This app is designed to make sure you never forget a thing. Based on the length of your trip, the weather at your destination and the activities you have planned, PackPoint creates a personalized list of what – and how much – you need. It's like a free personal packing assistant.
Making Road Trips Fun
Road tripping can be a great way to save money on airfare and rental car fees. Here are some apps to make the most of your time on the road.
GasBuddy
GasBuddy lets you search for nearby gas prices – as well as gas prices up ahead. Gas prices vary largely by state, so if you know where to fill up, you can protect your wallet. Plan your gas stops, and you'll never find yourself stuck getting the expensive stuff.
Audio Books by Audiobooks
Need a good pass time for the long haul? If you don't want to pay for a fancy audiobook subscription, the vast free books section on this audiobook app should keep you occupied for miles.
Keeping the Memories
If you're going to make the plunge and plan your dream vacation, you are definitely going to want to have something to show for it. After all, isn't part of the fun coming home and sharing your incredible new experiences with your loved ones?
ProCamera
Want the best photos but can't afford that fancy DSLR camera? ProCamera is a pretty cool way to go, and at $6.99, it's the best option for your wallet. The app helps you make the most of your phone's camera and has capabilities beyond what's already in the built-in camera.
A Travel Budget App for Everything
When you're working multiple jobs to pay off that debt, a break isn't just nice; it's necessary. These apps are at your disposal (often for free) and help make traveling on a budget possible.
Planning to cook from your AirBnB or do laundry to avoid those checked baggage fees? Check out these coupons to keep the savings coming.
Anything to Add? Leave a Comment!