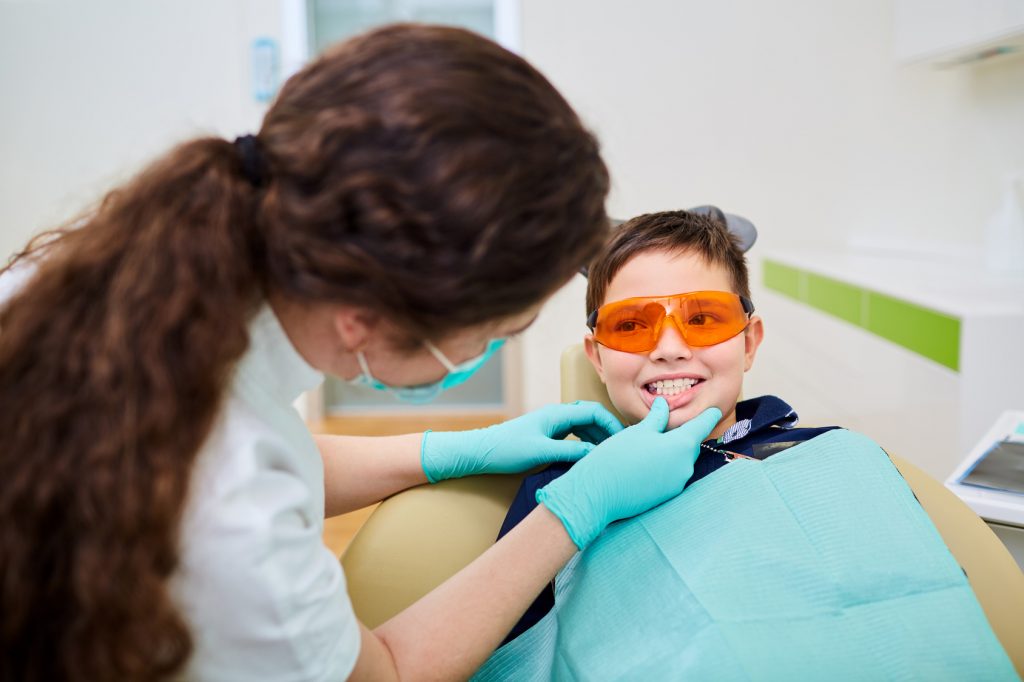 Taking a visit to the dentist office can be a downright frightening experience if you allow fear and anxiety to get the best of you.
It can keep you up all night knowing that you're only a few days away from that dental appointment.
Over and over again, you probably hear the sounds of drills, imagine yourself biting down on bloody gauze and praying that the pain will be over soon. Your imagination makes something as pleasant as a dental visit out to be a nightmare.
Now imagine what your child is going through.
To free your child by putting their mind at ease before a dental appointment, consider these tips.
1. Place A Visit To The Dentist Office
If you want your child to be happy and eager to visit the dentist, take them in for a visit to the dentist office.
By visiting the dental office without an appointment, you and your child will both get to meet the dentist and take care of any concerns.
For best results, you should find a pediatric dentist, since they're skilled at helping kids feel at ease.
When you visit the dentist office, make sure that you come prepared with plenty of questions. For example, ask about their procedures, whether they take your dental insurance, and how you can book appointments.
Allow your child to ask questions as well, and you'll both leave eager for the appointment.
This is an important step in helping your child understand the importance of good health practices.
2. Help Your Child Calm Their Mind
The key to beating anxiety about visiting the dentist or anything else is to take control of your wandering mind.
Meditation sessions are excellent in this regard.
Don't think that your child is too young to learn how to meditate. By learning to focus on their breathing, they'll stay present and calm during the dental visit.
3. Act It Out With Them
You can make this entire process fun and exciting by turning it into play.
Take turns playing the dentist and patient role. Simulate it as close to an actual appointment as you can — to include the sign-in process in the lobby, your child's name getting called and undergoing teeth cleanings.
Bonus points if you can find a dentist mask and wear it!
4. Watch Some Videos Of Other Kids Going To The Dentist
Kids today are incredibly tech savvy, so don't hesitate to use the web to help.
You can visit YouTube and find plenty of videos of kids going to the dentist for their first appointment. Your child will get to come out of themselves and see another kid going through what they're going through.
It's easier for your child to feel brave when they have an example in front of them.
5. Explain To Them The Importance Of Dental Care
When your child knows why dental care is so important to supplement their health, they'll look forward to the visit.
Explaining the importance of brushing and flossing, preventing cavities and eating healthy are crucial, so take some time out for this.
We'd love to hear how you help your child beat their fear of the dentist. Leave us a comment!
Anything to Add? Leave a Comment!