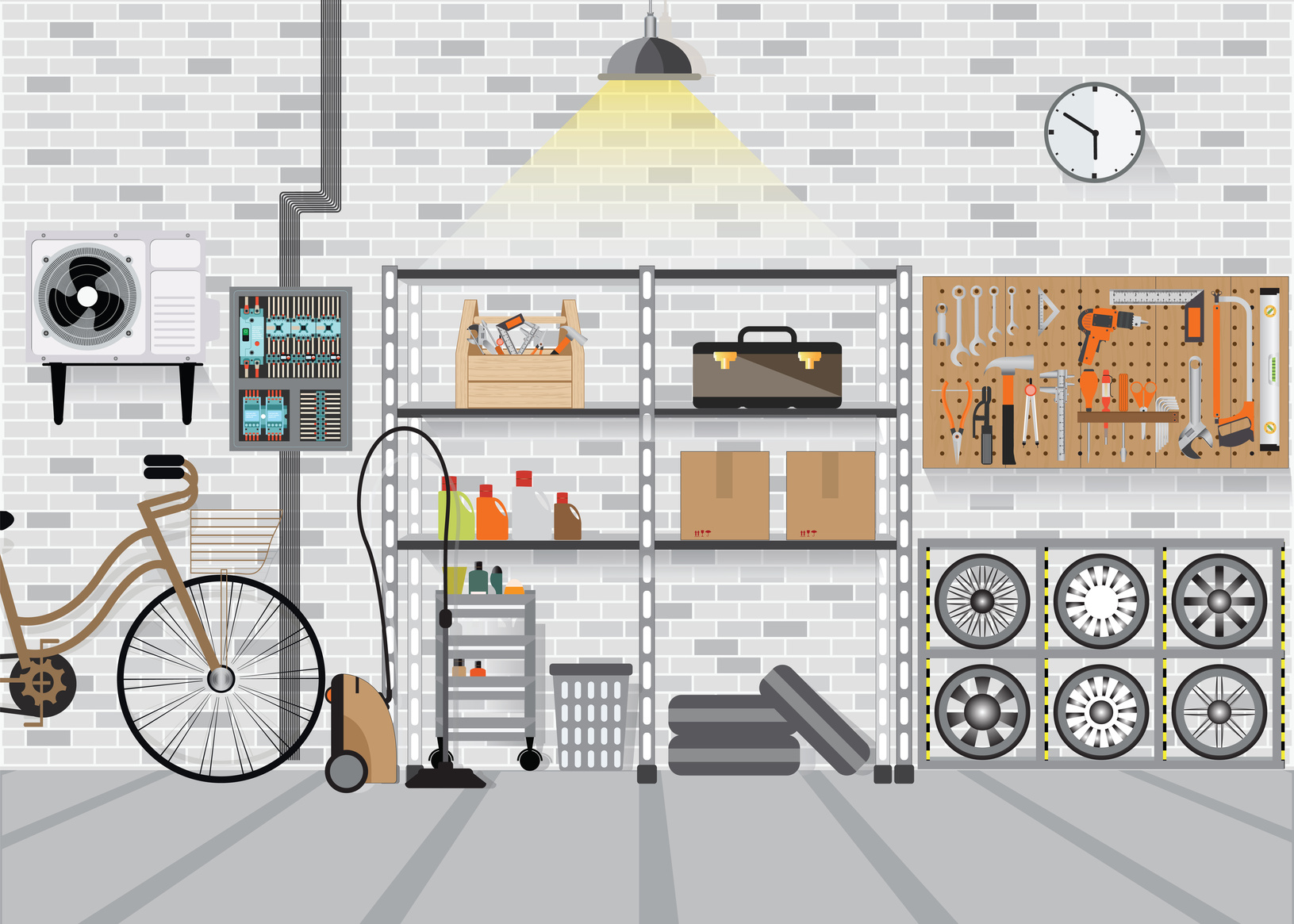 Having a garage that is overrun with your belongings can be maddening. Plus, it makes it hard to locate certain items when you need them most.
The good thing is that you can fix this mess once and for good. With creative DIY garage storage ideas, you can add extra spaces, hooks, and cabinets to arrange your stuff and get everything organized.
In this post, we're going to share some creative ways to boost your garage storage space.
Read on to learn more.
1. Think About a Shelving System
Do you have large empty walls in your garage? If so, you can get traditional shelving system to declutter your space. Simply assemble the unit and bolt it securely to the wall. You can then use tubs to organize items separately for easy identification.
Some traditional shelving units can hold everything from gardening equipment to bikes. You also make your own solution that best suits your storage needs. When using storage containers with your shelving system, remember to use clear labels to make everything convenient and accessible.
2. DIY Storage Cabinets
In some cases, you don't need to cough up hundreds of dollars to acquire a brand new cabinet. A simple budget of about $100 to $500 is enough to help you make your own.
This can be just a simple project that will need materials, such as plywood, shelving cleats, trim fasteners, lag screws, and pulls. Some of these materials you can get from old and unused items in your home. Garage storage cabinets are ideal for sporting equipment and gardening tools.
3. Overhead Garage Storage
Overhead storage will work well if you have exposed rafters. You'll need to install strong material on top of them.
The choice of material will depend on what you want to store up there. Improper placement of these storage solutions could affect your door's operation thus you might need a garage door repair.
Alternatively, you can just buy and install overhead ceiling-mounted storage racks and systems. These options allow you to get things off your floor. So, you can park your car easily while still creating more room for storage. Keep in mind that you can also use the racks to hold your bikes.
4. Use Bins and Clear Containers
Don't throw away bins and containers after using products that you bought. Instead, use them to store all those smaller items. For example, they can be great for toy trucks, squirt guns, chalk, and jump ropes.
You can find a convenient place to keep these containers and bins. If you have shelves, that can work well with this DIY garage storage idea. But you can also consider the underside of your shelves. Some people may also consider fastening the bins permanently to the shelves.
5. Use Bungee Cords
Help your kids store their balls and toys easily with bungee chords. Plus, you can also use them to hold other items securely to the wall. This is more creative than using bins to hold the balls.
You can also fasten a single cord to the wall to make simple tool holder. In this case, you'll need to pin an elastic cord to the wall on both ends. Then, pin it after every 3 inches.
DIY Garage Storage
Keeping your garage neat and organized will allow for you to easily locate the items you need every time. You'll also get more space for other items.
With these DIY garage storage ideas, you can turn your cluttered garage into something you'll love. Most of these ideas are not costly to implement. You can simply use materials, such as wood, plywood, and bins, that are already in your home.
Do you have any thoughts on garage storage? Let us know in the comments.
Anything to Add? Leave a Comment!