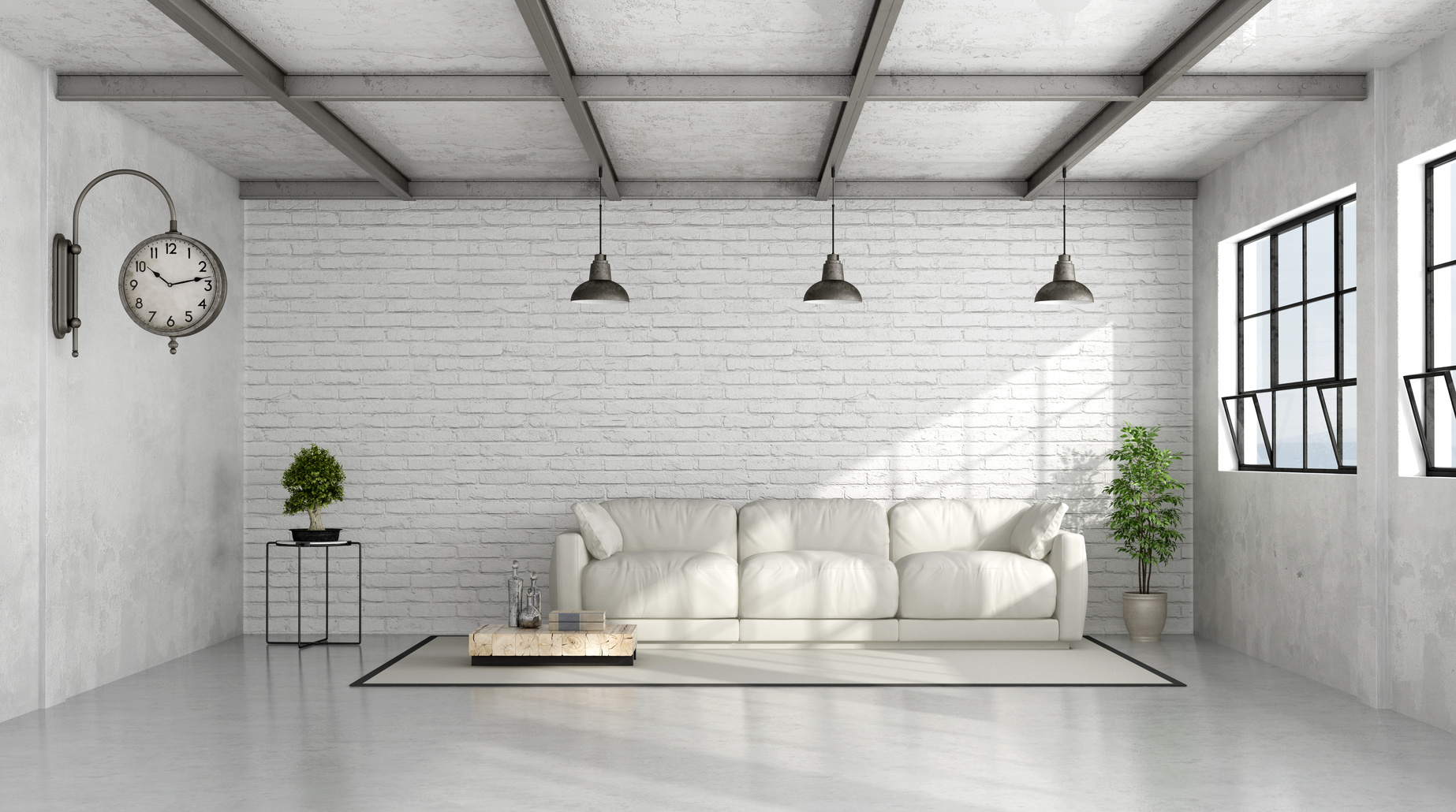 When you're apartment searching, you probably see terms like "loft" and "studio" getting thrown around. But do you really know what those words mean?
It's helpful to have a thorough understanding of the difference between lofts and studios so you can make the most informed choice when deciding what to rent or buy.
Here, we'll take a detailed look at the difference between the two options, and the pros and cons of each choice.
Lofts or Studio: The Essential Guide
Lofts
Loft apartments are spacious, large apartments, with high ceilings and very open floor plans.
A loft apartment is typically in a converted factory, which is why the layout is so different. If you think "Wow, there are a lot of rental lofts near me," it probably means you live in a city that once had lots of factories.
During conversion, the features that made the building unique are often left intact as much as possible to preserve the sense of history.
Unique Details
This means that a loft apartment might have interesting details like exposed brick walls, concrete floors, and exposed pipes.
These unique details are a benefit of loft apartments, giving them an added "cool" factor. However, the open floor plan can also have drawbacks, such as being difficult to heat or cool and time-consuming to clean. And if the space is shared with roommates, privacy can be an issue, as these apartments may not have complete walls between the rooms.
Loft apartments can also be more expensive since they tend to have more square footage.
Some loft apartments are called "true" or "hard" lofts, meaning that they are actually created from existing buildings. Other apartments may be called "soft" or even "loft-inspired," if they are in new buildings that were built to look like a loft.
Studios
A studio can be in any kind of building, but size is the main difference between a loft and a studio.
A studio apartment typically consists of one or two rooms at most and is in a smaller space. Studios usually won't be found in converted buildings, but in new buildings that were created to hold as many apartments as possible, hence the small size of the studio.
Studios are great choices if you're looking to save money. With a minimal square footage, the space is often less expensive and easier to heat, air condition, and maintain.
However, studios can also be a challenge because they are so small. When the kitchen, living room, and bedroom are all in one room, you need to be strategic to make everything you need fit comfortably.
Studio apartments are great choices if you live alone, and if you don't plan on having many people over or keeping a lot of large belongings. If you have equipment that takes up a lot of space, or lots of furniture you're attached to, a loft will be a better choice.
Making the Decision
As you can see, there is actually a great deal of difference between a loft and a studio.
Deciding what is best is as simple as deciding what you'll use it for. A loft is ideal for dinner parties or large-scale DIY projects. A studio is great for someone who travels a lot and keeps minimal belongings.
What does your ideal living space look like? Leave a comment and let us know!
Anything to Add? Leave a Comment!