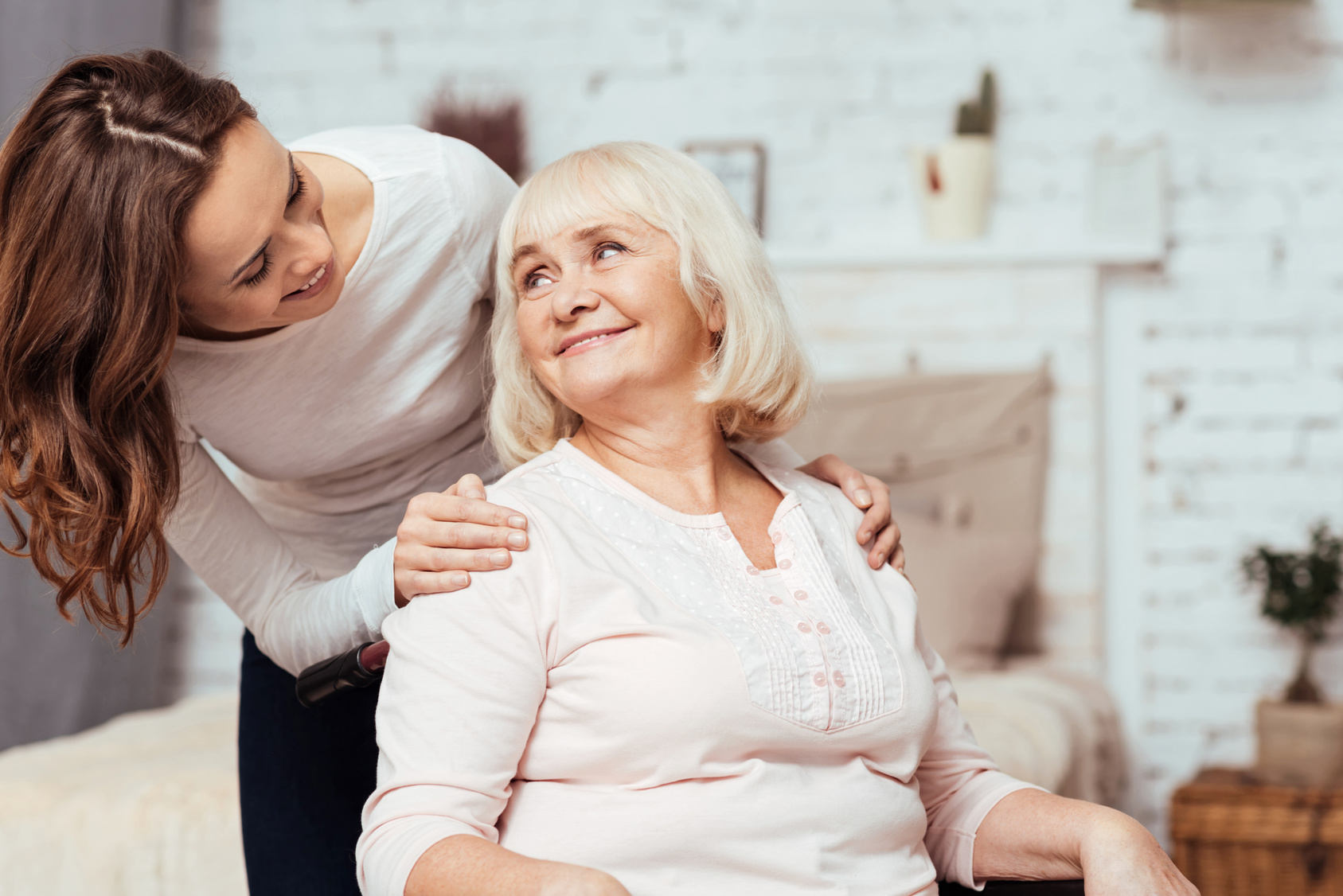 Over 12 million American elders need long-term, specialized care each year.
If you're looking into senior care options for your family, the emotional stress it causes often makes it difficult to know what to do next.
Depending on the type of care they need and their current health, there are a few different paths you can take. In this post, we'll take a look at four of the most common senior care options.
1. Moving In With You
If your parent is still mentally functioning well, but you're concerned they may fall or be unable to complete basic tasks for themselves, consider having them move in with you.
That way, you'll be able to engage with them on a daily basis to ensure their mental state stays strong for as long as possible. This also means you'll notice right away any sign of mental or physical decline.
Depending on your availability throughout the day, your own physical strength, and your current number of dependents, this may or may not be possible.
Involve every member of your household in the decision to have an aging parent move in with you, and be clear about the responsibilities it would entail.
2. Visiting Nurses In The Home
If your parent wants to retain a certain level of independence, or if you're unable to provide a safe space for them in your own home, visiting nurses are a wonderful option.
Essentially, these Registered Nurses will come to your parent's home, provide any necessary medical attention and assistance, and ensure that your parent is still functioning well enough to live on their own.
They can also assist with basic daily tasks such as meals, bathing, and light exercise.
Of course, since these nurses don't provide full-time, live-in care, it's a good idea to take other precautions to help your parent keep their schedule on track. Getting a day clock for seniors can help them to remember important appointments, to take their medications, and more when help is not around.
Plus, some day clocks also allow you to send photos to your parent, so they can feel connected to the rest of the family even if you live far away.
3. Nursing Homes
Nursing homes combine a sense of community with individualized, around-the-clock care.
They are a wonderful option for parents whose health is rapidly declining, but whose cognitive functions may still be in fairly good shape.
Nursing homes provide meals, outings, evening activities, and medical care. However, due to the unfortunate rise in elder abuse at some nursing homes, it is imperative that you do your research and demand to speak to the children of other residents.
4. Hospice
If your parent is terminally ill, then hospice may be the best choice to ensure that they can spend their final weeks in as little pain as possible.
We understand that the decision to place a parent in hospice care is one of the most difficult choices you will make in your lifetime.
However, hospice staff and doctors can help with both the medical and emotional impacts on both your family and your parent. You can also elect to have hospice care brought to your own home or to the environment where your parent feels the most comfortable.
Which Of These Senior Care Options Is Right For You?
Your parents devoted so much of their lives to caring for you. Now, it's time for you to return the favor.
Of course, the options listed here can be expensive. Spend some time on our website to learn more about how to save money to ensure your parents get the best care possible when they need it.
Anything to Add? Leave a Comment!