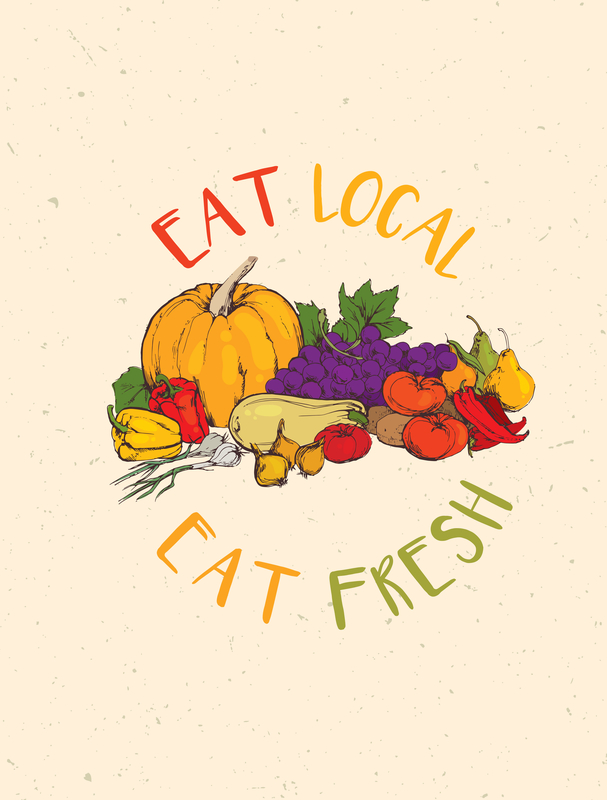 Eating healthy and eating local go hand in hand. However, many people believe that to eat local, you have to spend a lot of money.
This couldn't be further from the truth!
Eating local can save you money, especially when purchasing produce. Grocery store product items can be expensive, since most of the produce is imported from another state.
More often than not, the produce at the local farmer's market is more affordable. Plus, produce at a farmer's market is also fresher!
Eating local without breaking the bank is possible. Keep reading to learn how you can eat nutritious and local food while keeping money in your pocket.
How to eat local on a budget
There are several ways to make your eating local without spending a lot of money. Here are 3 ways!
1. Visit the local farmer's market
Odds are, your city or town hosts a weekly farmer's market. Here, you can find all sorts of produce. You're also likely to find:
Free-range meat
Poultry
Eggs
Bread
Dairy products
Studies have shown that farmer's market produce is less expensive than what you'll find at the grocery store.
2. Eat food that's in season
Your grocery store offers all sorts of produce, all year long. While it's nice to be able to buy a pear in February, you pay for it!
To save money and to eat the best tasting produce, always buy in season. When produce is in season, there is likely plenty of it to go around! Produce that is in season is also more likely to be available in your grocery store.
Unsure of what's in season and when? No worries! Use this guide to figure out what's in season when you go shopping.
3. Join a community supported agriculture (CSA)
Fresh food available for a flat price? It's a reality! By joining a CSA, you're able to have fresh produce all year round.
A CSA allows you to buy a share of the farm's harvest. Prices depend on location and the produce you select.
However, the cost is often less expensive than what you'll pay at the grocery store. Shop around and find a local CSA that meets your budget!
Benefits of eating local food
There benefits of eating local are endless. If you need some convincing, here are a few benefits you can't pass up!
Local produce is fresh
Grocery store produce has often traveled thousands of miles. Local produce is fresh from the farm. Fresh local foods provide premium nutrition for your body. Isn't it ideal to eat locally and healthily?
Support the local economy
Spending money at a local farmer's market does a lot for the local economy. Local farmers use the money to keep their farms going.
The money you spend also stays within the community. It isn't being sent to companies in other states or across the world!
Local produce lasts longer
Local produce doesn't have to travel hundreds of miles. It isn't handled by pickers, packers and then shelf stockers. Instead, the produce is literally picked, placed and ready to be sold.
This means your melons will be truly vine-ripened. Your peaches will fall apart as you eat them!
Eating local: do good by you and your community
Eating local healthy food is possible, and it doesn't have to be expensive. With these tips, we hope you're inspired to eat local and cook great meals.
Support your local farmers. Support your health. Eat local produce!
Anything to Add? Leave a Comment!