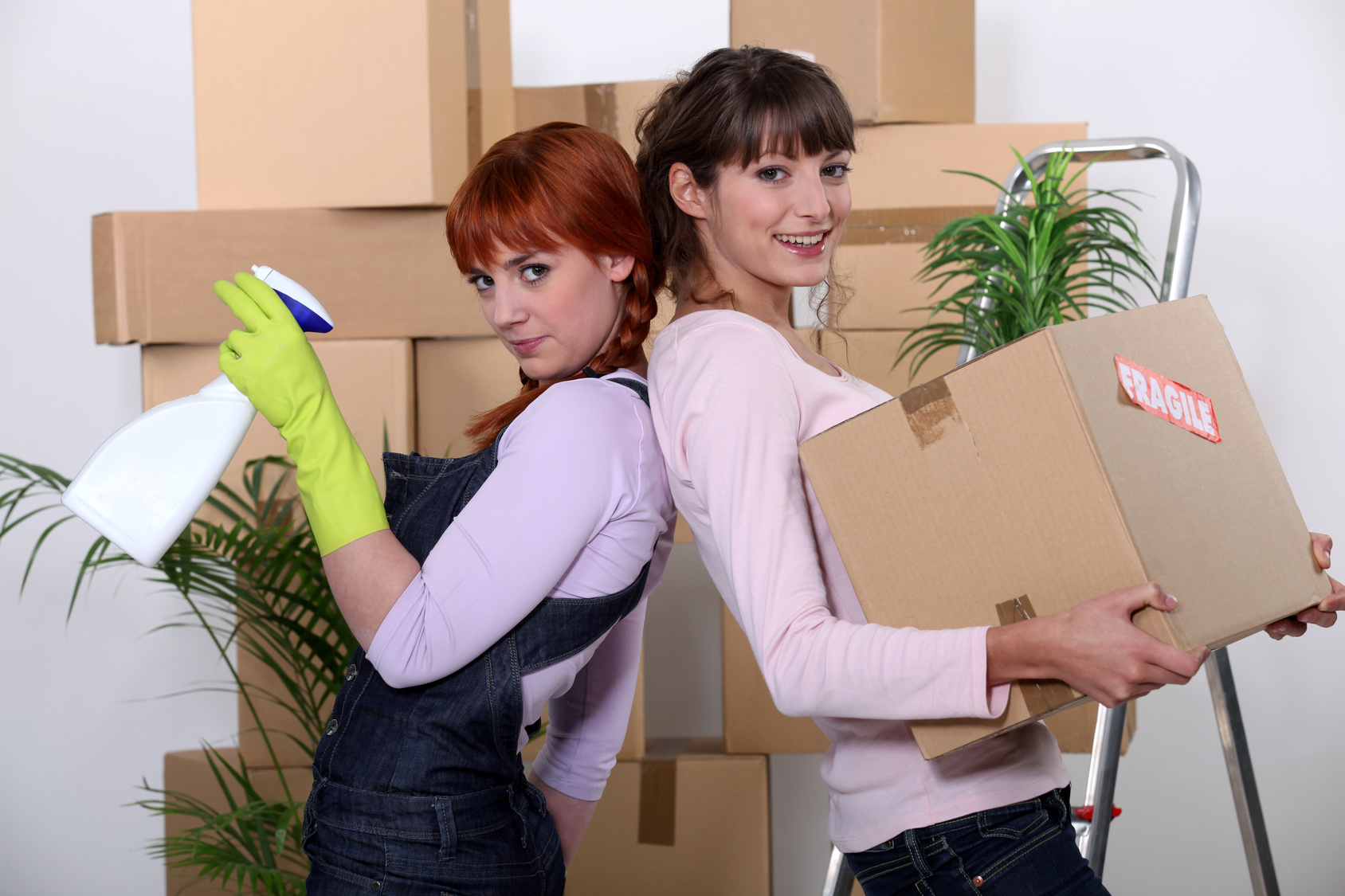 Moving is an overwhelming experience that can be hard on your budget.
Besides deposits, rents and moving companies, you should also think about buying moving insurance, cleaning your old home before you leave and many trips to the store for packing supplies.
And while all this seems like a big headache, there are ways you can save money on cleaning when you move out.
For instance, if you leave your home in a good, clean condition, you'll get your deposit back. This can help you redirect the money towards your new place.
So keep reading to see how to balance out your move out cleaning costs and how to save even more in the process.
5 Effective Ways to Save on Move Out Cleaning Costs
1. Clean the Place Before You Leave
One of the best ways to cut on moving costs is to get your deposit back from your landlord. But this is only possible if you leave the place in a good condition. This means no damages done to the property and furniture, but also cleaning it before you leave.
If you can, try to clean the unit yourself. This shouldn't take up much of your time if you maintained the cleanliness throughout your stay.
If you can't clean it yourself, hire a move out cleaning company. This does cost money, but it'll increase your chances of getting your deposit back.
2. Sell Your Stuff
Another way to cut on move out cleaning costs is to get rid of the stuff you don't need. You can either throw it away, donate it or organize a yard sale to sell things in good condition.
As a bonus, if you're using a moving company, you'll get a lower final price. This is because movers calculate their rates based on the number of things you need to be moved. So the less you have, the less you'll pay and the less you'll have to clean.
3. Pick the Right Time to Move
Summer is the peak season for moving. Thus, moving companies are in high demand, which can drastically increase their rates.
So if you can, organize your move in the spring or fall, when the movers are more available and their prices go back to normal. Use the summer to clean the home and throw away any junk you have accumulated.
4. Pack Your Kitchen Last
Packing an entire house is tedious, but don't make the mistake of packing your kitchen along with everything else.
You can save money on move out cleaning costs by eating at home as long as you can before your move. This way, you'll be able to pack everything yourself and leave the appliances in a freshly cleaned condition.
Also, if you pack your kitchen beforehand, you'll have to eat out and that's not a budget-friendly option.
5. Strike a Good Deal With the Movers
If you have a limited budget for your move, talk to your moving company about it.
Many times, you'll be able to negotiate a good deal because they'll want to keep you as a customer. The move out cleaning costs will be lower, and you won't have to worry about damaged items or leaving stuff behind.
Conclusion
Moving to a new home comes with inevitable expenses. So if you want to keep your cleaning costs low, either try to hire a reputable cleaning company or do it yourself.
Do you have any tips to add to this list? Let us know in the comments below!
Anything to Add? Leave a Comment!