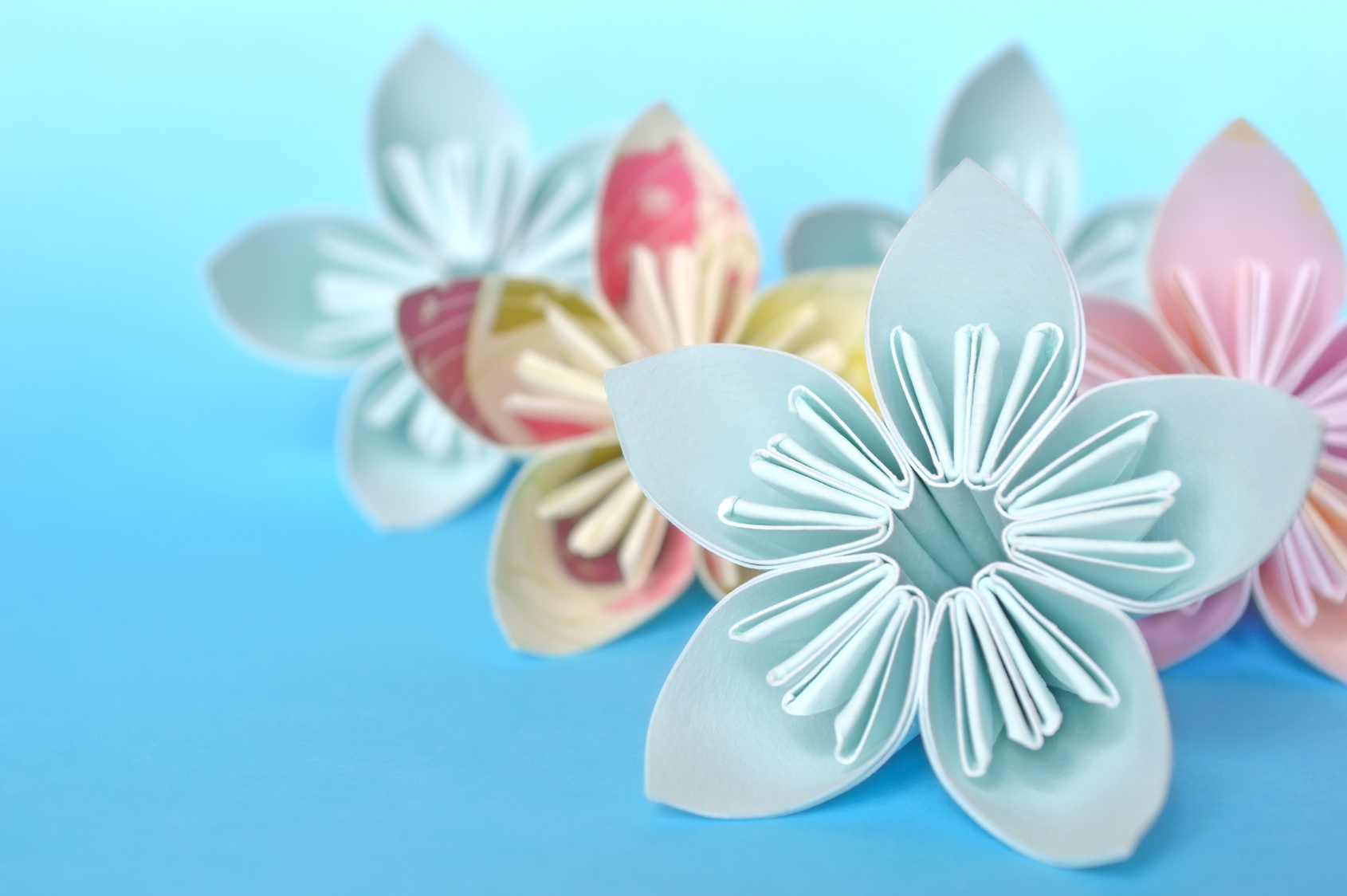 Origami is a great activity to do with your kids for so many reasons: it's inexpensive, calming, and creative to name a few!
Making crafts with origami paper teaches your kids an attention to detail that they won't get from an iPad game or coloring book.
It is also so satisfying to make something cool out of a simple piece of paper. Your kids will love to show off their special skill, and they can even make an origami creation as a signature gift for teachers, birthdays, holiday decorations, and more.
Read on to find 2 easy designs to make with your kids out of origami paper.
2 Easy and Fun Origami Paper Crafts To Make With Kids
Origami paper comes in so many different colors, patterns, and sizes. With a little creativity and skill, the possibilities of what you can create are endless!
Try one of these easy crafts to start. We recommend using paper designed for origami specifically, because it is made to fold, crease, and hold its shape. Origami paper is typically square, blank on one side and patterned on the other, enhancing your design.
If you just want to dip your toe in the origami water to see if you and your kids like it, you can start off with printer paper, newspaper, or magazine paper cut into 6x6in squares.
1. Origami Heart
Start with the blank side of the paper facing up in a "diamond" (rather than a square). Fold the paper in half, from top corner to bottom corner, making a triangle shape. Press on the fold to crease.
Unfold, then fold the left corner to the right corner and crease.
Unfold, then take the top corner and fold the point to the center of the paper, which you can find by the cross of your crease lines.
Fold the bottom corner to the new top edge.
Fold the bottom right and left edges to the center crease line.
Lastly, fold the top and side corners down.
You can add "I love you because" notes to these for an extra special touch!
2. Origami Flower
Start with the blank side of the paper facing up in a square.
Crease the paper both ways from edge to edge and unfold.
Fold all four corners to the center point.
Fold the new four corners to the center point as well.
Now, grab one of the four points in the center. Fold it back out to the edge, creasing the middle of the triangle. Repeat this for the other three corners.
Repeat this again with the four corners now in the center of the square.
Fold the outermost corners back, and you have a beautiful flower!
Getting the hang of it? Check out more advanced origami flower designs here.
Now Get To Crafting!
Comment below with your favorite origami craft to make with your kids!
Did you know that Thrifty Momma Ramblings has a whole section dedicated to crafts? Check out everything we have on how to get crafty by clicking here.
Anything to Add? Leave a Comment!