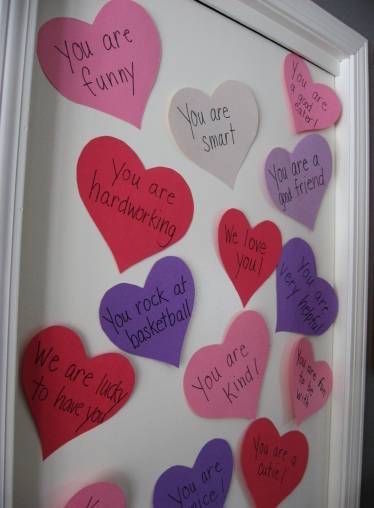 Well it's February 1st and my daughters favorite holiday of the year! She loves everything about Valentines Day! This is something we started this year, today to be exact! What you do is write something you love about that person on a heart and tape it to their door! You then add 1 ever day until Valentines Day, or longer if you prefer! My daughter was excited to wake up this morning to a heart on her door! My son loved it too! Great for friends, husbands, or maybe you just need to tell yourself how awesome you are or how much you are loved!
Share with us what you love most about February in the comments below! Can't wait to read them all!! Check out our other DIY's here! Until next time Happy Crafting!
Anything to Add? Leave a Comment!